From A Cancer Survivor To A 96%iler At XLRI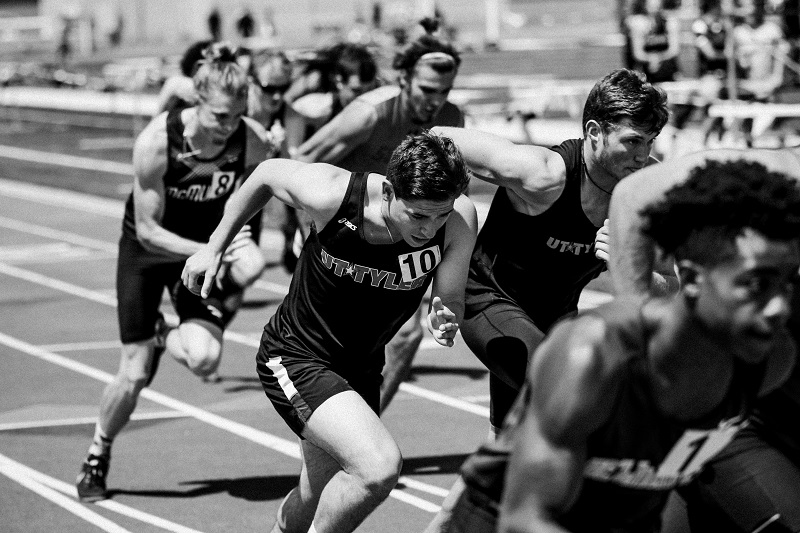 "At 96 percentile! Dude I don't want to be rude here but you don't stand a chance at XLRI with 96%ile. You are lucky you got a call from XL", one of my batch mates at the Coaching Centre told me. I had invested almost all my savings in coaching, college forms and traveling for interviews. The XLRI interview call was the only one I had, after I messed up CAT, SNAP, NMAT and IIFT all at the same time.
With pockets empty, mind filled with anxiety and trembling hands, I logged in at XLRI result page. I had convinced myself that XLRI was out of reach. I was checking the result just to make sure I was right…
8 years back…
I lay in one of the corner side beds in the general ward looking at my parents engaged in a conversation with the surgeon. "We have tried our best, now you people should be ready for any eventuality". I looked the other side trying not to listen to those words. The pain from the surgery was unbearable, the morphine patches stuck to my whole body gave some relief. Just above the ward gate hung a board – "Oncology Ward".
Even after my first chemotherapy cycle, I was unaware of my disease. "Something is wrong in your stomach", my parents used to tell me. Only when my hair started coming out I realized it is something different. They told me eventually and I used to ask "I`m not going to make it, right?", "Of course, you will!" they used to assure me not being sure themselves.
Wasim's cycles used to coincide with me and both of us got admitted on the 3rd floor with beds beside each other. After 4 cycles, we became good friends because there was nothing much to do in the hospital besides talking to each other. During the 5th cycle, Wasim was not there. I didn't quite feel the need to ask for the reason because I was sure the same fate awaited me. The 5th cycle was the most difficult one to bear. With a harsh treatment of 6 chemotherapy cycles and one bone marrow transplant in a 10 by 12 feet room isolation, I did manage to come out of the disease.
The rising
I was discharged in the month of May and by that time all engineering competitive exams were over. One year was already over with the treatment and I could not afford to spend one more. RPET (Rajasthan) was the only one remaining. I was unhappy because after 2 years of rigorous preparation in Kota, I didn't have any options. I finished my engineering from a college in my hometown as my parents were unwilling to send me away after the treatment.
The experience in college was amazing. I was very active in National Service Scheme (NSS), involved myself in a lot of social work, worked with forest department in environmental awareness activities and even managed SAARC delegates in National Youth Festival. I think that brought happiness from within to help others. I was living my second life and I wanted to live it all. Even though, at times I used to think how great it would be for those studying in premier institutes like IITs and NITs. I too wanted to study in one such institute and experience the life there.
And Back…
When the result page finally loaded, I was proven wrong. "Congratulations!" written in big red letters flashed on the screen. I could not believe my eyes. I was still digesting that information when my roommates started beating me up and asking for a party. "96 percentile and in" I told myself, still stunned at the result.
Preparation with the job was never easy but you got to find that one motivating factor which keeps you going. For me it was the hunger for challenge, my past desire to be associated with a prestigious institute which remained unfilled till that day, to study with the best of talent in the country and to experience it all. Everybody has that one thing which keeps them going, you just need to find yours. Toiling in the before and after office hours, sacrificing weekends and some bike road trips with your friends will then not look that hard.
To all those MBA aspirants out there, I reiterate one of Will Smith`s dialogue from a famous movie – "Don't ever let somebody tell you that you can't do it". When I look back, the odds were all stacked against me. At one point I was not even sure I would survive the next day. And regarding percentile, there are people here at XL with 94 percentile too, and there were people who got rejected with 99+ percentiles. Believe me, it is not the true reflection of who you are and what your abilities are and this belief gets strengthened each day as I meet new people here. XLRI is one such institute which will not gauge you only on your performance in these competitive exams. You will win, against all odds.
______________
About The Author:
Suhail Kutub lives in Udaipur, Rajasthan and is currently pursuing Human Resource Management at XLRI. With more than 2.5 years of experience in IT industry, he likes traveling to new places. He is also interested in trekking and is a nature lover. He dreams of setting up an organization which will help kids suffering from cancer and spread awareness about the disease.
External Linkages
Established in 1999, ExLink is the media, branding and PR cell of XLRI Jamshedpur. Responsible for managing print and social media branding for the institute, ExLink is the face of XLRI to the world and maintains relationships with all stakeholders such as prospective students, recruiters, alumni and internal committees on campus.