From a PPI to Aditya Birla Group LEAP – The Big Leap For This Economic Times Young Leader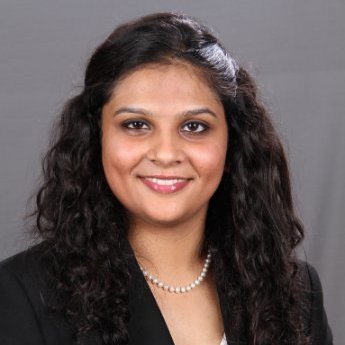 Saloni Doshi's story is interesting because she is part of the Aditya Birla LEAP Program mainly because of winning the Aditya Birla Group Economic Times Young Leader Competition. She is an alumna of ISB – Class of 2015. After winning the competition in December 2014, she used her PPI to get an offer in January. Her first stint was with IDEA Cellular and is now on her way to Atlanta for her international stint at Novelis. We spoke to her to get a sense of how she ended up becoming one of India's Young Leaders in 2014.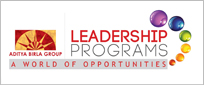 What does it take to be an Economic Times Young Leader? What in your profile or performance helped you make it?
I am a Chartered accountant and completed my MBA in finance and strategy from Indian school of business in April 2015. I am currently working with the Aditya Birla Group as a part of their leadership program.
Clarity of thought is necessary to be an Economic times young leader. I am not talking about unreasonable distant goals, but getting clarity on what interests you and what you would like to do in the near term.
Self-confidence and faith in oneself is also very important. Put in your best efforts and go for it with full confidence. I think that is the best way to crack the final round of interviews with the MDs
What was the toughest part of the process for you?
Preparing for the final round of interviews with the Managing directors was the toughest part of the process. Trying to get a clear train of thought required self-introspection. I spent a lot of time thinking what I would like to do, what I was good at, what I was doing to achieve what I want.
What role did your business school or friends/relatives play in helping you in this process?
The business school pushed me to excel at whatever I did. I was pushed into an environment where everyone was an achiever. Standing out in such a place increased my confidence & pushed me to do better.
I spoke to some friends & family about my strengths and weakness. I spoke to my colleagues from previous organizations. They can tell you many things about your working style and how you were as a team member/leader.
Any suggestions for the new crop aspiring to be Aditya Birla Group Economic Times Young Leaders
Work hard, work smart. Do things you may not be naturally attracted to or inclined to do. These things give a perspective which we may have never considered before. All this will help later in the career & life. It will earn you credibility when you are in a decision making position.
Apply to Aditya Birla Group Economic Times Young Leader Here
Read everything about Aditya Birla Group here
'This is a promoted feature'