'From A Volunteer At CRY To A Recognised Blogger' – Sumana Saha, XAHR – Best30 – Class Of 2019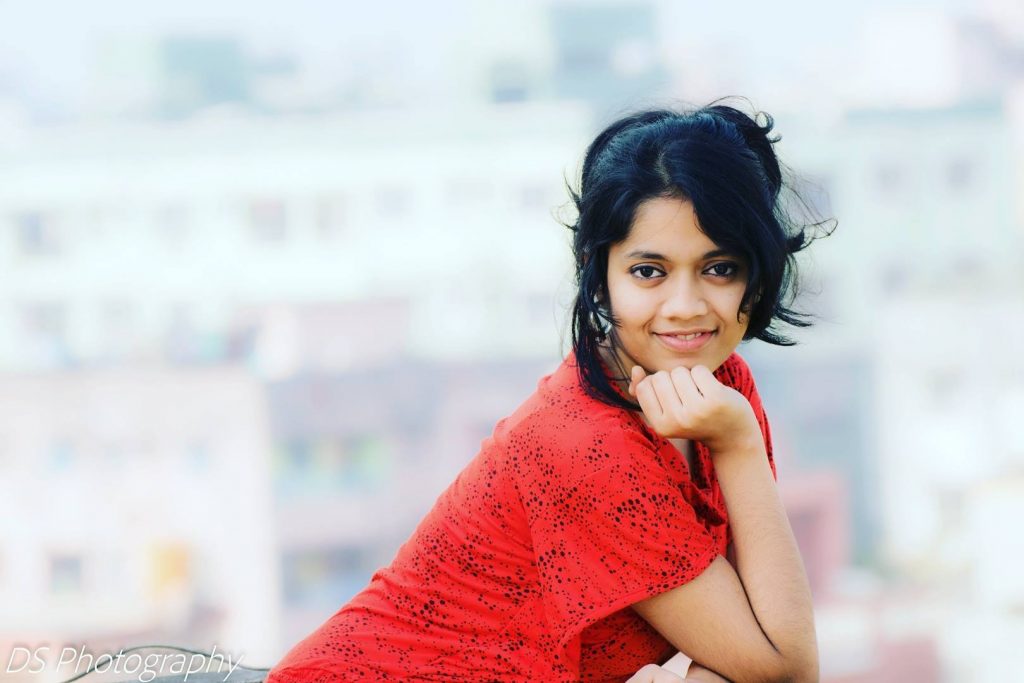 Hailing from Kolkata, West Bengal, Sumana is a computer science engineer, currently pursuing an MBA in Human Resource Management from Xavier School of Human Resource Management, Bhubaneswar. She has worked as an HR intern with Wipro Limited and a Marketing Communications intern with Color Blind Communication. Having served as a core member in various clubs and committees, organizing formal and informal events has been her forte. She has won a couple of competitions conducted by B-Schools like IIT Kanpur, and corporate houses like Careers360, Career Launcher, Dell, and The Print. She is an extremely passionate dancer and is formally trained in the Classical Dance form of Bharatnatyam. She takes a deep interest in Creative Writing and Social Work too. She has undertaken several projects as a volunteer with the United Nations India Chapter and CRY-Child Rights and You. As a young budding writer, she likes exploring a variety of genres in the form of short stories, poems, snippets, musings, and microtales. She has been working as a content creator in a couple of startups, web pages, online blogs, magazines and writing communities. She is a member of 'The Writer's Nest' (North-Eastern Writing Community), administrator of a Kolkata Bloggers certified blog 'Masqueraded Insurgence' and author at 'My Trending Stories' (a USA-based online blog magazine). In her free time, she takes up the role of a freelance student counsellor at Careers 360 and TapChief Expert.
Name an instance where you wanted something and went out of your comfort zone to achieve it OR Tell us the biggest risk you have taken so far in your life.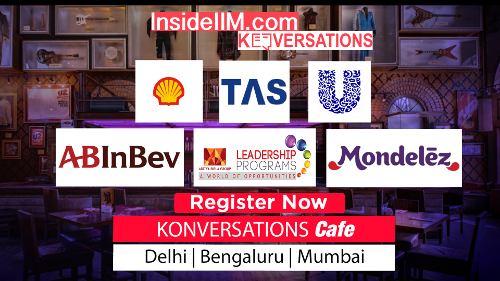 Being appointed as the Cultural Secretary of my engineering college, I was responsible for spearheading the annual cultural fest cum reunion 'Punormilon' in 2017. All my school life, I had been so excessively engrossed in academics that I never got an opportunity to closely work with the core team of my school fest. However, I used to be an enthusiastic spectator of the event and always wanted to be on the other side of the crowd. Finally, in college, I was leading the fest organizing committee. This was my first experience in delegating work to different teams working with me, i.e., the editorial, stage events, technical events, finance, sponsorship and PR.
I had no previous experience in organizing such a large scale event involving so many stakeholders including the large high profile alumni network of India's premiere leather institute. However, I considered this my dream project. I proposed a new name and format that were ultimately approved. We began with chalking out budget, pitching to sponsors, artists, judges, chief guests and alumni, holding daily team meetings and tracking progress. I consulted my teachers and seniors from school and college for contacts and distributed work among team members accordingly. 
For the first time, we introduced a couple of new events like open mic and robotics, hosted three guest band performances, printed the annual souvenir and started an online blog magazine 'The Youth Pulse'. There were last-minute glitches like a reliable sponsor backing out. Spontaneously, we had to reach out to a couple of other not-so-big sponsors in the pipeline and also resort to help from active alumni. Eventually, my team and I pulled off the event with a grand success. It was like legacy being recreated, with the founding brick being laid by my team.
When was the last time someone relied on you? OR What did you do which was purely for someone else – a truly selfless act.
While I was a volunteer at CRY-Child Rights and You, I also used to spend time with the coordinator of Kolkata CRY wing, Ms. Anindita Mukherjee. She was responsible for organizing 'Aashayein'-the annual flagship event of CRY Kolkata every year. That year, two weeks before the event, she was diagnosed with dengue. This was when she was happy with my work so far and appointed me the leading POC of the team. I felt extremely privileged, honoured, happy and lucky to have been someone she thought she could rely on. However, it was not easy as I had to step in a leading role midway. Planning an event from scratch is easier as it gives the liberty to plan it your own way. Now, pivotal work such as budget allocation and corporate pitching were in progress. The main task at hand was regular follow up and preparing the full day schedule.
Anindita Mam was always passionate about advocating girl child education. This being her event, I decided to go ahead with one of the burning social themes 'Motherhood is a choice that all women must be given'. Accordingly, I instructed the public outreach team to conduct flashmobs on the same at parks and malls on weekends to create awareness masses. On weekly discussions with Mam at her place, I used to obtain her permission and signatures and assured her that her event would be a huge success every year. Finally, on D-Day at the Indian Museum, there were skits performed by kids, karate sessions, tours all organized by me and my team. There were artists from Tollywood invited to interact with kids and share their views on the theme with the Sunday crowd. Mam was present to felicitate the guests who praised the decoration, ambience and the way everything was organized. She looked at me and said "Thank you for saving me from the regret of illness. I never expected this dedication from a young volunteer. This dedication is not to me or yourself, it is to the cause and the society."
What is the one thing you can claim to have some level of expertise or depth of knowledge in – it could be anything – a subject, a sport, a hobby, a venture, an initiative which has led you to do deep work in that field?
Writing is something I take a deep interest in. I started writing casually long back when I was in school but never thought of pursuing it full-fledged. I used to write for the school wall magazine and the yearbook. This passion started growing more when I entered college. I started exploring different genres of writing including technical, content and creative writing. I came to be associated as a technical writer with a startup 'Foropick', an online broker services company. Then I worked on a live project (Content Marketing and Digital Communication) with a learning solutions company, Colorblind Communication. This was when I wrote structured, unstructured, informal, formal – all types of content for them. I gradually delved deeper to exploit the creative side and started a blog along with three other friends titled 'Masqueraded Insurgence' – a revolt in disguise, i.e., youth upheaval. With time, the count of viewers, readers and followers increased to thousands across the country and abroad as well. After six months of blogging, our blog was certified by the renowned brand, Kolkata Bloggers. During this time, I acquired content curation, editing, proofreading and search engine optimization skills as well. Through my blog articles, I then received an invitation from a USA based blogging organization, My Trending Stories, to become an author for their site.
Then gradually, my interest shifted to the idea of 'Less is More' involving comprehensive expression. I began writing impactful short poems, snippets, musings, captions, one-liners, microtales, and nanotales which were published across social media pages of many online writing communities. These pieces I write tickle the thinking machinery of man and leave behind strong messages for readers to ponder over. They are highly opinionated in terms of emotions and delve into stark reality. 
Recently by virtue of my flair at writing, I was invited to be a volunteer at Bhubaneswar Literary Meet organized by Tata Steel during which I got an exclusive opportunity to meet and interact with world-famous writers like Nandita Das and Ruskin Bond. I became a member of an Indian writing community – The North Eastern Chronicle, The Writes' Nest. I also received the second prize from Nandita Das for an opinion piece contest on 'Employability amidst automation' organized by The Print – Democracy Wall. Together with that, two of my poems were published in a paperback titled 'A journey into words' published by The Quill House.