'From Majestic Building To Finding Partners For Everything' – Mayank Ojha's Journey To DoMS IIT Roorkee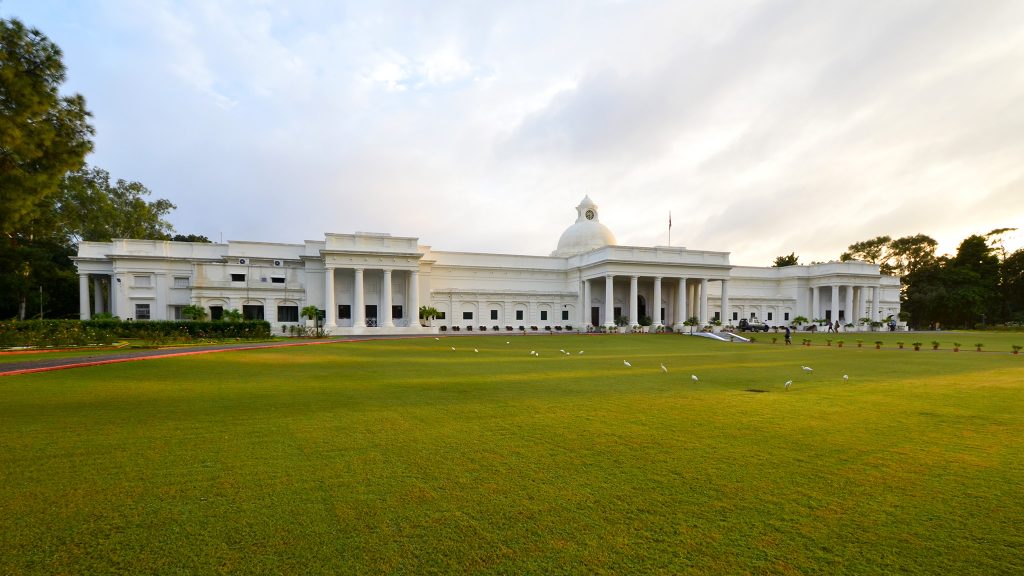 "Fill these and submit them to counter number 12."; a lady handing me an envelope brought me out of the mesmerized state I was in, while imagining myself in this huge campus jogging in foggy winters in the spectacular college ground I just saw on the way or just roaming around, and was already making plans on the poses for the pics I will surely click in front of the majestic main building which has a 170 years old legacy (honestly not imagining anything related to curriculum, well who does that …?).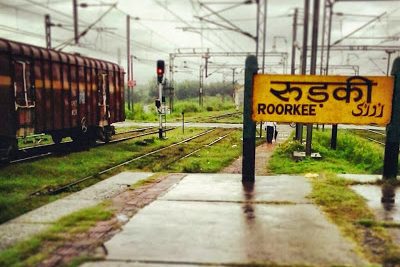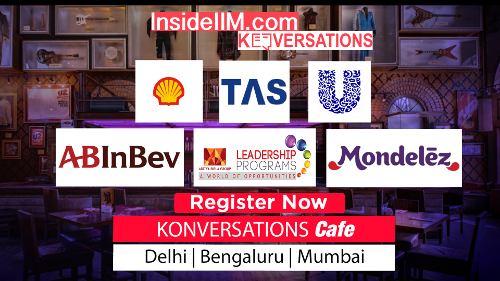 After the admission procedure was over I was again lost in finding the Bhawan (hostel) in the labyrinth of buildings. Introduction and introduction everywhere all of us were trying to get to know each other and were being so formal and professional, when I look back the way my friends behaved on the first day, I am not trusting them ever again as all of them can act or rather fake being the extra polite really well (it was too early to showcase our true colors!!). It was time for the classes with the ritual we've been performing since we used to write with pencils instead of pens. Now this ritual has always been interesting for everyone. It's something that we all are so aware of, yet everybody's heart beats faster till their turn comes, we have to introduce ourselves in front of all the faculty and students, all eyes and ears attentive to search for the batch mates who either have mutual hometown or college just for the at home feeling in this new environment.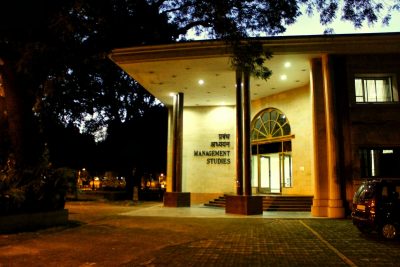 In the flurry of assignments, examinations, I made new friends. I learned that your neighbours are your partners in everything, dinner and movie outings to last moment assignment submissions, also studying together and waking each other up for 9:00 am class are a few incidents which turned into memories. A top notch B-School in India teaches you many things. I honed my management skills. I learned to manage my time effectively. I became a multitasking person. Also the one question we all know the answer to but still have, the mess food; you get used to the mess food as you slip in some paneer rolls from food corner or the maggie from canteen and hence making sure that dinner in mess is just a formality for the affirmation to the calls from mom that you had dinner. Oh did I tell you about the sudden longing to buy a cycle we had, as soon as we realized it the first day itself that to commute on this huge campus on foot will turn us into marathon runners soon (well the time saved by cycle still didn't help us in having our breakfast peacefully, but it did help us in getting 10 more minutes of sleep…..totally worth it!!)
Here at DoMS IIT Roorkee you learn all the traits expected from a prospective manager and much more. There is a lot more to tell from cultural fest to sports meet but If I go into details of everything this will turn into pages and pages. Hence to end with; A scoop of excitement a punch of knowledge with a garnish of amazement is my experience at the place which has carved its own niche among all the existing B-schools.
———–
About the Author:
Mayank Ojha – DoMS, IIT Roorkee