From Nadir To Zenith – A Story Of Being A TISSian

Profile
My name is Alka Chachriya and I was born and brought up in a typical Indian village.  The life there was limited to a small fraction of the society and where "goal" just meant "circle" and not "aim." English was only for urbanites in our perspective.
The Turn
My life took an unexpected turn when I got the opportunity to study in Jawahar Navodaya Vidyalaya (JNV) and I put in all my efforts to clear its entrance exam. My selection in JNV was the first biggest achievement of my life and that marked a new journey in my life. The pain of leaving parents and going miles away on half-exile was too hard to bear but now nothing was going to stop me; nothing was going to hurt me and with this confidence, I moved to JNV.
Challenges and Struggles
The one year of 6th standard passed easily but it made me strong enough to live there for the next 6 years comfortably. With each passing day, I was accepting Navodaya and it was accepting me too. I started adapting to the people, culture and ambiance of Navodaya. Very soon, I started getting into a variety of activities and started exploring my calling. The biggest challenge in front of me was to get as comfortable with English as I was with Hindi. I vividly remember the day when we were given 10 Hindi words and were asked to write the corresponding English words for them and it was a complete fiasco for me and I could complete only 10% of the task. I had two choices – either to sit and cry or to stand and fight; I chose the latter. I started reading up words, then sentences and then paragraphs. My start was slow and poor but with time I was able to match the required speed and level.
After completing 10+2 I had to convince my parents to send me to Indore to pursue graduation. Although, it took me some time to convince them, they finally agreed. (My percentage in the Board exams too helped me in convincing them.)
Why MBA?
The thought of pursuing MBA struck me during my summer training. I was a summer trainee at PWD where I met many HR department personnel negotiating with laborers on various terms. I also observed that being an HR manager, you lead a gigantic workforce and also you have to convince them to put in their whole to get the work done while keeping their best interests in mind. I realized that I had the qualities of an HR professional needs but they were unpolished. So I took the decision of changing the direction of my boat to travel down the stream of MBA.
Being a civil engineering student, I was always surrounded by sheets, pencils, IS codes etc. But despite the hectic schedule and an unkempt engineering life, I never cut back on the preparation for MBA. I started preparing from my third year on wards and became conversant in all the MBA subjects.
Many a time, people used to pull me back and would try to divert my attention from my dream. But little did they know that it had become my obsession and I had already invested a lot in it.
During my preparation, I realized that an MBA education would cost me an arm and a leg and I wasn't born with a silver spoon in my mouth, so I started looking for a college with a nominal fee and serendipitously, I came across the HRM And LR course at TISS Mumbai. It was the sole B-school offering HR program with nominal fees and so it became a college that could fulfill my dream. I put my blood, sweat, and tears to get into TISS. Preparing for MBA exams during the final year is a chaotic process but if it is in your destiny, then everything fits in its place!
Future Plans
Post MBA, I envisage myself as an authority in HR in a reputed company and dealing with the workforce and hurdles in a pragmatic way, keeping the interest of employees as a priority, while also looking out for the profits of the company.
___________________
About the Author: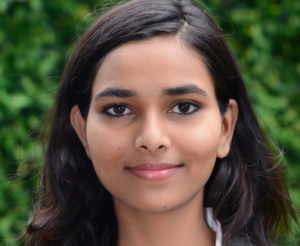 A down to earth person with a never give up attitude. Her love for music and singing is truly reflected in the rhythm of her life. Impervious to the crests and troughs, she has really come up as a strong and stalwart person. Her multi-cultural experience and love for simplicity makes her an adorable personality.
ARC TISS
Aspirant Relations Committee manages the entire gamut of admission related activities from aspirant mentoring to onboarding, and the induction process. The committee also manages the social media platforms for TISS Mumbai HRM & LR where it deals with public relations as well as branding related activities.