From "Sage on the Stage" to "Guide on the Side" – Prof. Anand Narsimha of KIAMS

As a KIAMS Visiting Faculty for Marketing, Prof. Anand Narsimha is known for his quick wit and quirky one-liners – something he carries from his years as a hotshot in the advertising world. However, of late he's been using the same catchphrase with remarkable regularity. Faculty members on KIAMS campus say that Prof. Anand now resorts to settling debates by simply uttering the phrase: "Best B-School with Industry related curriculum in Marketing". Actually, KIAMS recently bagged the National Education Award for "B-School with Industry Related Curriculum in Marketing" for 2015, which is something Prof. Anand Narsimha is evidently pleased about.
"Teaching Marketing at KIAMS has really been a 3-pronged effort," says Prof. Narsimha. "The learning outcomes of the Marketing courses are designed to deliver not only the requisite 'knowledge' (knowing), but also the key 'skills' (doing), which are extremely important for any industry-ready professional. The courses/topics in the curriculum are kept current, through constant review and updates, in sync with developing industry trends. And finally, a judicious blend of core faculty (academicians) and visiting faculty (industry practitioners) are deployed to deliver the courses, and this enriches the pedagogy."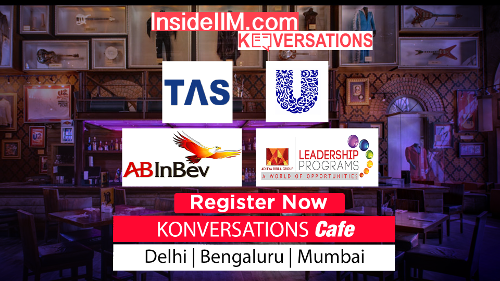 An Ad Guru-turned-academician, Prof. Anand Narsimha is a product of IIM-C, with a MS in Behavioural Sciences from BITS Pilani. His phenomenal run in the Ad Industry spanned nearly 25 years, taking him from JWT, McCann Erikson. He ruled the roost as the Executive VP at Saatchi & Saatchi before setting up India's first Shopper Marketing Company (MASH) as the CEO at Madison Media. He has branded and advertised a mind-boggling range of products for corporate behemoths like P&G, Nestle, Dabur, Tata Tea, ITC, Britannia, Cavinkare, Mother Dairy, BPL, Sony, Samsung, Hyundai, TVS Motors, Hero Motors, Epson, Benetton, Tata AIG, HSBC.… the list goes on.
He has driven several game-breaking brand strategies and campaigns, winning effectiveness awards and global recognition. He has led brand teams in winning two Cannes Film Lions and a host of EFFIEs.
He also set up India's first Shopper Marketing Company with Madison Media.
About 5 years back, he decided to leave the corporate world to pursue his passion for inspiring and mentoring young people; going from being a "Sage on the stage, to a guide on the side", as he puts it, with the seasoned advertiser's frugality for words.
"It is a big challenge to engage young people today (in the classroom or outside), who have short attention spans, are in a 24×7 networked environment and an information rich world. The best way to engage them is to make the classroom 'interactive'. I resort to a lot of storytelling to convey concepts, frameworks and tools – weaving interesting examples, anecdotes and situations around them."
For many of his students at KIAMS, simply a look at his LinkedIn profile is a lesson in engagement and projection. Most of the examples and case studies that he discusses in class are based on true life industry situations. He believes in making students 'learn by doing'; so his class assessment and assignments are actually brainstorming sessions involving the application of concepts and generation of new ideas.
"No armchair thinkers in my class at KIAMS," he cautions with a smile. "The desk is a dangerous place to observe the world from. Over the last decade, there's been a big change is Marketing. Power has shifted into the hands of the consumers, and marketers have to transfer brand ownership to them. So, while earlier brands talked and consumers listened – or ignored – today, the 'branddoes, and consumers talk'. ROI in Marketing is no more about 'Return on Investment' but 'Return on Ideas'. It is all about creating powerful ideas that connect with consumers in an authentic and engaging manner."
Apart from his multiple teaching commitments – he's a faculty at IFIM Business School, and also a Faculty resource at IIM(B) – Prof. Anand Narsimha is a gourmet who loves cooking and travelling around the world, exploring and experiencing the cuisine of different regions.
KIAMS Harihar & Pune
OUR STRONG TRADITION OF EXCELLENCE CONTINUES! We live in the world where winner takes it all and there's no place for the second best. Not only do you have to beat intense competition, you have to be at the top of your game and race ahead of time. The forethought of our Director is evident today and his vision is refelected in our main aim: "At KIAMS we aim to provide an outstanding education, academic, social and extra curricular, which give opportunities for all students to excel, thus developing their ability to benefit themselves and others." You need to step up and take on the challenges, consistently hone your skills to be at your best. At the same time you need to keep yourself refreshed and rejuvenated to stay motivated and focused on your goals. Nestled on the banks of river Tungabhadra, is a 6 acre setting that promotes all this and more. Welcome to KIAMS, where idyllic setting meets intense learning atmosphere. A place where you will feel inspired to think creatively, and where the scope of your mind will be broadened so that you can unleash to its optimum potential. A BRIEF PROFILE Kirloskar Group Of Companies, one of the largest industrial conglomerates in India, has been growing and enriching lives for more than a century now. KIAMS was conceived as a training institute and knowledge hub in 1991. It was envisioned as a learning centre where Kirloskar Group Managers shared their expertise, experience and kept up with the latest concepts and movements in Management. In 1995, the training institute was opened to managers all over the country. ACTIVITIES • Management Development Programs - training and consulting education for industry executives • Consultancy - in India and abroad • Research