From Samsung To DoMS IIT Roorkee: A Beautiful Journey – Richa Gupta's Story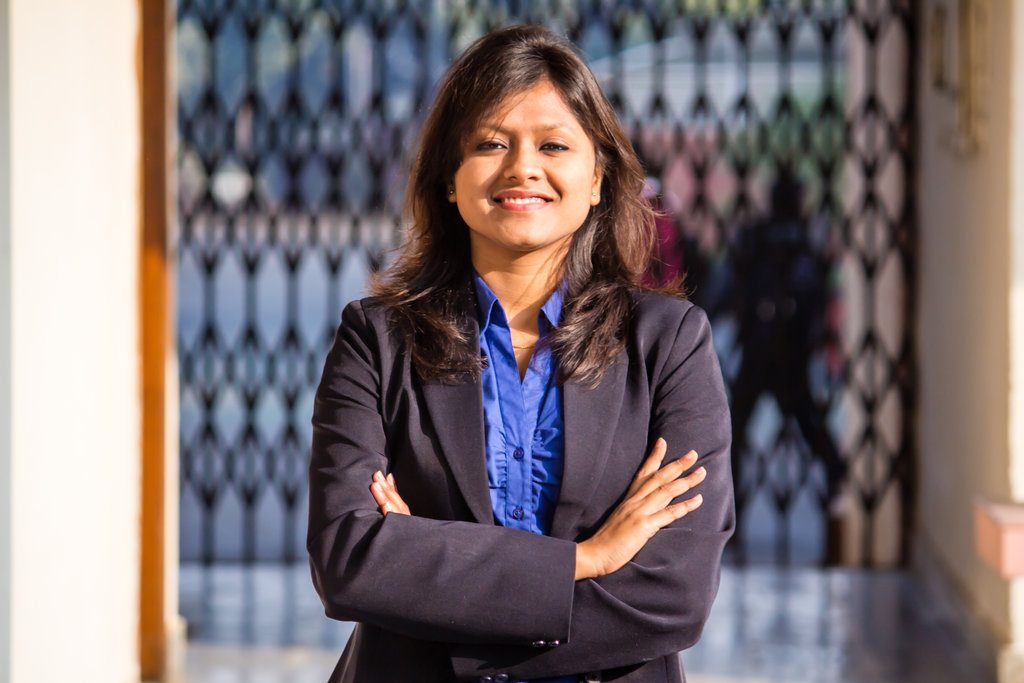 Today, when I look back at my life, the past 8 years has been really a blessing. It all started with getting into one of the most prestigious engineering college in India, NIT Raipur. With good knowledge of Computer Science, I got an on-campus placement in Samsung Electronics, which took me to another level. While working with Samsung, the four business trips to the USA and South Korea, made it a modern-day dream-job. After having 3 enriching years of experience at Samsung, I felt the need to know more about Business and how all the pieces (Product/Service, Finance, Marketing, Operations, IT, R&D, HR) fall into place to make it BIG! The same year I gave CAT Examination and was lucky enough to get into one of the prestigious Management Institute (MHRD ranked 8th of all Management Institute in India in 2017) Department of Management Studies, IIT Roorkee.
Back in 2009, after a few months of entrance exams results, I landed up getting a decent percentage in 12th Boards, my name in Extended Merit List of IIT-JEE and converted NIT Raipur through AIEEE. With decent results, I was ready to move to the next stage of my life, happily known as "College Life".
NIT Raipur gave me so much to cherish; a good platform to learn and practice, good exposure, good memories, lessons of life, life-long good friends and ultimately good placement. Those four years, 2009-2013, could never be re-lived. That was the place, I explored myself and realised my potential. World-class facilities, faculties, infrastructure, people, etc. It was everything I could ask for.
Computer Science was my field of engineering and I have learned the art of taking risks from there. With knowledge of many programming languages and practice projects I had undertaken, I seemed to be someone who has good knowledge of her subjects, that helped me to get a job at Samsung Electronics. This earned me the name of "Miss Samsung" among my friends.
I faced a dilemma at this stage of my professional life. Apart from Job Offer from Samsung, I also got calls from many IIM's and I did convert IIM Rohtak. I chose Job that time, as I wanted to see and feel the corporate world myself before doing any masters. I declined the PGPM offer from IIM Rohtak and went ahead and gladly joined Samsung. But the manager inside this techie was not dead!
After joining Samsung in June 2013, I easily blended into the Corporate culture, thanks to my industry exposure while being the Student Placement Coordinator at NIT Raipur. After 2 months of training in Android, I was assigned the Role of Sub-Software Project Lead. The work was very new for me. Coding was familiar to me, but a Sub-Project Lead's job required a lot of management skills too, apart from coding skills. For around 6 months, I helped the Project Lead with their Projects and understood the way of working on the project, the project life cycle, releasing of final software for market, dealing with the cross-culture counterparts (Koreans, Americans, etc), working with a very big team at office and getting work done from them in time, dealing with a lot of Samsung 3rd parties, understanding their requirements clearly and getting the exact work done by the other teams, time to time negotiating, and utilizing every management skills which is needed.
After six months, I was given a project of my own. My Role changed to Project Lead. I was very happy to move forward in my career. With responsibilities, comes challenges, I learned a lot of things professionally and personally. Twice I had been to Samsung Electronics America (USA) for Business Meeting with Clients and twice I had been to South Korea, Samsung Headquarters in Suwon. These Inter-Culture exposures bought the best out of me.
As I like travelling and visiting new places, I always took time out of my busy schedule to visit places, generally during weekends or sometimes after work during the evening. I have seen and felt my first snowfall while I was still working in Samsung Headquarters in Suwon.
Life was very easy-going and as days passed, my urge to know the business prospect of a company grew. I gave CAT, again, and converted DoMS IIT Roorkee. I really wanted to learn but did not want to quit my Job. Doing both in parallel would have been an injustice to both and I felt both deserves my priority. Considering various parameters and measuring them against each other, I decided to take one battle at a time and joined DoMS IIT Roorkee and quit my Job. It was a very tough decision. My parents also supported me in this, like they always have.
Life at DoMS IIT Roorkee is fast, very fast. You have to keep moving, moving fast, else you will lose the purpose. A day at DoMS looks like; getting up at 7:00 am, reading before the class, classes from 9:00 am till 5:00 pm, with only 1-hour lunch break in between, which, most of the time is cut short to 20 mins. After 5:00 pm, all the clubs and committees have their regular meeting of around an hour in which various strategies are brainstormed. After this, articles, quizzes, case studies, live projects, club/committee work, studies, etc, takes most of our time while evening and night.
Weekends surely does not have classes, but we have Guest Lectures. Live knowledge sharing by eminent speakers from the industry, expands our knowledge. With world class faculties and infrastructure of IIT Roorkee at our disposal and eminent personalities from industry inspiring us to become the FUTURE MANAGER of the era, somewhere in between we already become one.
Right now, I am doing my Summer Internship with a leading Indian FMCG company. After having ground knowledge of all the fields of Business, I have realised, the one thing that brings out the best in me is Marketing. The creativity which I have in me since my childhood wants to turn into a professional front.
My previous experience with Samsung Electronics, made me learn a lot about management perspective and MBA made me understand it from a Business point of view. I still have one year to learn more about Marketing and grow my career into this field!
__________ 
About the Author: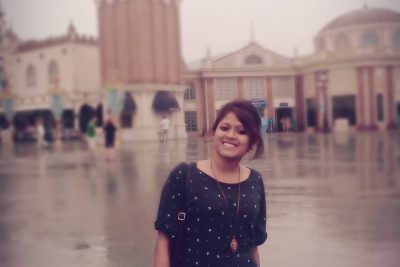 Life for Richa is Peace. She strongly believes in herself and "whatever happens, happens for the Best". She likes to sing, listen to music and travel. She has travelled to many parts of India and even abroad.
She hails from Gorakhpur, U.P, India and did her schooling from there. She completed her B-Tech in Computer Science from NIT Raipur and past that joined Samsung Electronics. While with Samsung, her role was of Project Lead and has four International Business Trips in her pocket.
She is a solution seeker and likes to take control of her situations in her hands. As much as she is focussed on her work, she is also thankful for God's grace and her parent's blessings at each stage in her life.