From Unilever To IIM Rohtak: A Beautiful Journey – Chetna Chauhan's Story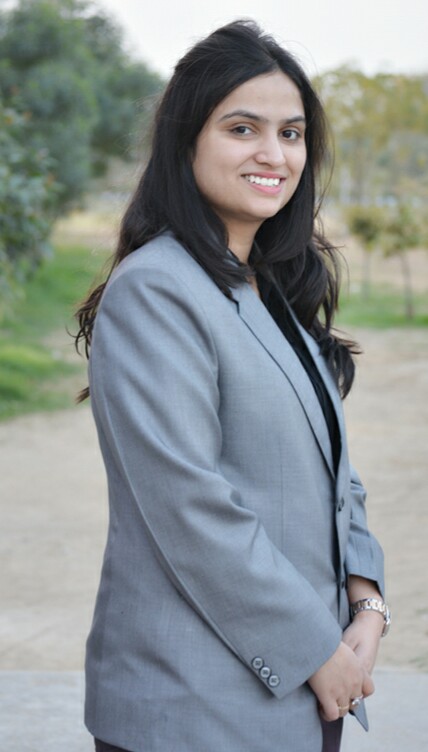 A beautiful building has a strong base. My beautiful journey of being a Research Scholar at Indian Institute of Management Rohtak is built on the strong foundation of my professional experience in Operations management at Hindustan Unilever Ltd. I will begin my story by connecting dots to tell how I landed into this prestigious program. Also I have made an attempt to show gratitude towards every individual who has believed in me, inspired me to chase my dreams and become what am I today.
It was my last day at Hindustan Unilever limited. I was having a conversation with the HR manager, soaking in the last formalities, when the Union leaders walked up to me. They said, "Madam Hum apko sammanit kiye bina nahi jaane denge. Apne na sirf kaam karwaya, par ek Maa ki tarah hume samjha bhi" (Ma'am you have nurtured your subordinates like a mother. We want to honor you, for your support at every step in these two years). The shawl, coconut, bouquet, that I received as a token of respect from the Union leaders reinforced my belief in myself and the path that I had chosen.
Professional life in factory is altogether a different thing. Away from the luxury of corporate offices, the bonding between individuals is unique. And when you leave, if you share good rapport with workmen, their wholehearted blessings make you feel really special.
After engineering, I had offers from many companies. My parents wanted me to join as a software engineer or design engineer. They had a preconceived notion that the nature of job is more suited for females in these fields. But being true to the spirit of mechanical engineering, I wanted to work in a production-oriented setup. Many a times I have seen females facing taboos from the society regarding the choices they make in career. The society is still not comfortable with idea of women working in night shift. Women safety at workplace is yet again a separate topic to discuss. My family was protective, but they respected my decisions.
My story begins with the story of "The Ice cream palace," where a princess lived in a palace made up of ice cream bricks. The princess had a bed made of jelly. I had grown up listening to this story. As a child if I would have got the magic lamp, my only wish would have been to live the life of princess in the ice cream palace. Recall the words of Paulo Coelho- "And, when you want something, all the universe conspires in helping you to achieve it." I joined as first ever-female production executive in the Kissan & Kwality walls unit that manufactured tons of ice creams and jams every day. A workman told me- "Madam aap production sambhalengi! Dekhne me to HR department ki lagti hain."
It is said that love what you do and you don't have to work for rest of your life. I started my journey with this positive note. The factory where I worked had the glory of producing 112 SKUs of ice creams. Tubs, sticks, cones, jellies, bricks of ice cream all around and I could have them all!!! The little princess in me could sense the fancies of ice cream palace turning into reality.
I was now a part of Ice cream and Jam supply chain & these were the blooming days of my interest in this area. But the journey that started with a bed of roses had thorns too. The experienced workmen in the male dominated area of production found it difficult to accept a young, inexperienced female as their boss. It was the bitter reality that I had to face under the concealment of sweet cornettos! But I was determined to make a mark & eventually I started turning my hindrances into headways. I made them realize that their female boss had more patience than many of the male counterparts to listen to their difficulties. I started solving their problems with my inherent creativity. Slowly I gained their trust & cooperation and things became smoother. The blue colored factory dress, with name embroidered as C. Chauhan became my identity. My IT engineer friends posted colorful photographs of their office cubicle on Facebook. Their desk had soft toy, flower, coffee mug; my desk had shafts, bearings, bolts and leave applications of subordinates.
A year after joining, my family paid a visit to my workplace (Thanks to my contemporary boss for the invitation). They could notice positive changes in me. After working with one of the world's best FMCG giant, I had acquired knowledge in various areas, especially operations management. Exposure that Unilever gave and the way in which it nurtured the leadership qualities in me is inevitable. I have always been a person with an eye for detail and my virtuous relations with colleagues, workmen and Union helped me to develop an understanding on every aspect of supply chain.
As a female in India, when you are in twenties, settled in job, the goal that remains with your family is to find a groom! But with my determination to shine in my area, I had persuaded my family to focus on my career, rather than marriage. By now, on one hand my appetite for knowledge at workplace was burgeoning while on the other hand my family had started probing me to go for higher studies.
I had reached the stage of thriving dilemmas. I discussed this with my superiors at office. They supported the idea of higher studies but also offered me a change of role, in case I wanted to continue with the job. I wanted a trade-off between my interests, expectations of parents and responsibilities that I carried on my shoulders as an elder sister. Quitting a decently paying job was not an easy task. While gathering information about the viable options, I landed on the Internet page that talked about "Fellowship Program in Management at IIMs." The article had tags like 'good academic profile, research orientation, perseverance, fellowship etc.' every word probed me to find the details of this program that was apparently the most suited one for me.
I checked the details on websites of different IIMs and yes I had found my prospective path. I decided to appear for CAT with confidence of scoring well enough to be eligible to apply for FPM. After getting my CAT scores I applied for FPM at some of the IIMs and was able to convert the calls. The FPM interviews proved to be a milestone in the journey of my academic and professional life. Not forgetting to mention that my FPM interview at IIM Rohtak coincided with my birthday and that was the best birthday gift ever!!!
I was proud to have landed in an institute known for the glory of research work. Vibrancy of quality work at IIM Rohtak is reflected by collaboration between PGP & FPM scholars for research. A study by eminent professors from IIMB, XIMB & Duke University U.S. has revealed that IIM Rohtak stands 7th for research productivity in India. Three of our faculties Dr. Arpita Khare, Dr. Praveen Ranjan & Dr. Gopal Das are among top 5% researchers in India. Dr. Arpita Khare ranks 2nd among top 10 marketing faculty experts in India.
I feel satisfied with the unconventional path that I have chosen. I am thankful to my family and friends who have always supported me. At times I have to explain to people what FPM is. This is due to the fact that people in our country have limited knowledge about research programs. But I am the happiest person to have landed in doing something that I really love to do. I have completed the first year. For me, the brightest star of this journey has been peer learning. The thrill is exhilarating but rewarding. My daily regime includes reading research papers on supply chain, a topic that I have loved for long. In many of the papers I find case studies, empirical researches based on the supply chain of Hindustan Unilever limited. Trust me or ask my peers, it brings a smile on my face.
We all deserve the best – This marks the beginning of my story.
——-
About the author: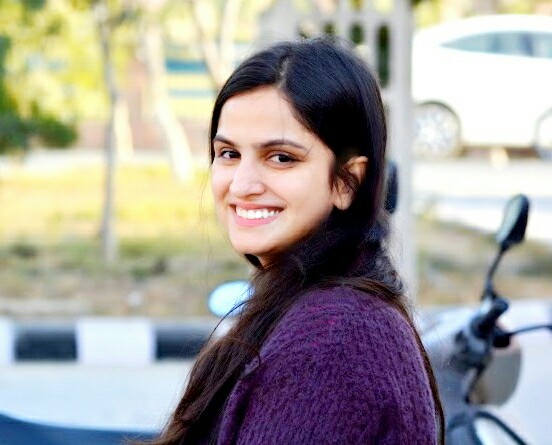 Chetna Chauhan wants to live in a world filled with innovative businesses, lots of love and books that come bundled with Dosa (yes!) and a field force around keyboards that repels sticky-fingered toddlers! Chetna hails from Farrukhabad, UP, did her schooling in her home own itself. She did her Mechanical engineering where she was instrumental in developing different prototypes, thus giving wings to her creative self. Currently she is pursuing FPM at IIM Rohtak in Operations Management area. Prior joining Prestigious IIM Rohtak, she worked in Nasik plant of HUL as Production Executive. The stint at HUL was awe-inspiring and had been acknowledged for her meticulous and creative ways for dealing with issues at the plant.
Life for her means grabbing every inch of an opportunity that comes knocking on the door. She is a foodie, loves travelling and has an eye for latest from fashion world. She loves to act and currently active in dramatics society at IIM Rohtak. Under the umbrella of Gynafort Farrukhabad, she holds career planning and motivational workshops for students. She was adjudged "Ms. Fresher" at IIM Rohtak 2016-17 Batch and also won "Shoot to freeze" contest at IIM Rohtak's annual fest, Infusion'16. She has a great taste for writing as well. She writes content for different agencies and also blogs at chetnaiimr.wordpress.com.
Read all about IIM Rohtak here.