The Game Has Just Begun – Life At An IIM
It is going to be 2 months here in IIM Bangalore campus in few more days but it feels like we have been here for much longer. With a plethora of assignments, presentations, projects, and workshop, the time has just become an illusion. The path to this prestigious Institute was strenuous no doubt, but the zeal required to excel in this institute is humongous. All the students here have been the best in their field and hope to continue to do so in this Institute. Why shouldn't they? After all, every one of us here has been a topper and a champion in some part of their lives.
With numerous events happening in the campus every time, there is no lack of opportunities in participating and showcasing your talent. We are all consumed by the strong need to win and prove ourselves in this highly competitive environment. And this is where we see the hint of peer pressure somewhere in the space.  It has always carried with it a negative connotation but it is a blessing in disguise here. When we compete here every single day, we mould ourselves to be a much capable and better person.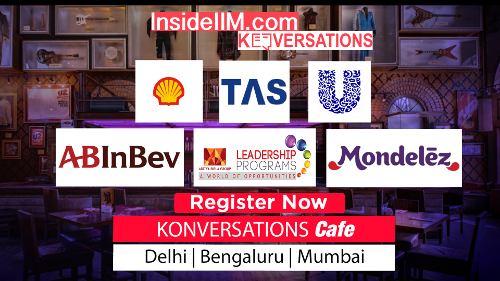 But then comes the season of quizzes and the midterms. There is a dire need to be above median but obviously, not all of them could make it happen. Then starts the slow panic, disappointments, and self-doubt. How could this happen? I have been a topper all through my life. Haven't I studied enough or I am not good enough? The minds are disturbed by such questions. And in this moment the truth strikes back. You could have been someone else outside this institute but it wouldn't work here as if it is an entirely different dimension. This is when the pressure builds up. And we need to see the beauty in this. You may score really bad (it's relative and so is everything else :P) in some of the exams or may be the lowest in your group but this is not where it ends. You always get another chance to mend it right. Even when you feel that your peers are performing well and you are lagging, these are the peers who help you out in various ways, it may be the difficult assignment or those accounting concepts that you couldn't get hold of in the class.
Our lives are much more than just profiles and we need to understand the fact that we are not in a competition here. Obviously, that doesn't mean that we stay complacent because the true fight lies within. We need to make the best of the opportunity that we have been provided here rather than succumbing to the pressure. CAT was just a stepping stone in the making of business leaders that we are meant to be in coming years. And these are peers who will be with us in our corporate life. So rather than giving in to the peer pressure, prioritize your plans, decide which field you want to give your undivided attention to and pledge to be a better version of yourself.  The game has just begun. MAY THE FORCE BE WITH US!