Gangs of Sheopur Rural Diaries – GMC at Mahindra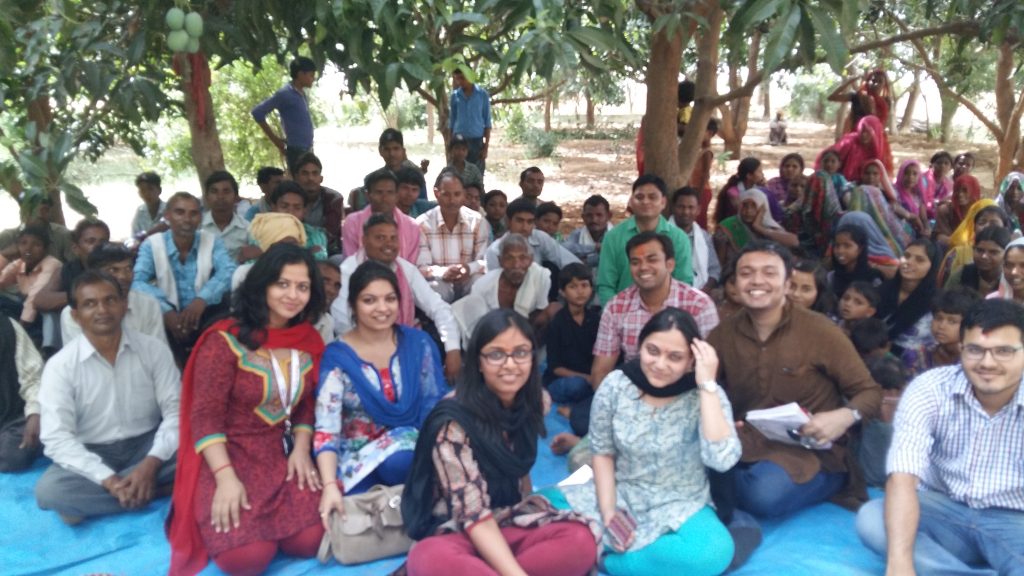 For many students in B school it is probably a dream to get placed in a good company that pays well (I am wary of generalizations so for my entrepreneurial friends of B schools please condone my audacity to paint everyone with the same colour), gives you exciting work, keeps the learning curve high and empowers the employees to lead as well as get the satisfaction of completing projects where their decisions made a positive difference(there may be other reasons too but just mentioning a top few). Now this was the picture of my ideal company. As many of my friends would agree that the employer branding at B schools have reached stratospheric level where every other company, Indian or Foreign multi national have their own strategy of attracting the brightest and the best.
To be honest I have always wondered whether these companies really do or act as they profess. For starters of course they do take care of the salary because taking care of the money part has mostly become a hygiene factor but do they actually live their values. Most of these companies have values which are good to hear and gives a positive vibe. Being an HR student and after working for projects titled as "Internalizing values for sales staff" one tends to scrutinize the values or becomes curious as to how does the lowest person on the shop floor or the sales person bearing the brunt of heat in a dusty lane in killing heat in a Delhi bazaar remembers or practices these values which sounds like a statement on a philanthropic document. Let alone the values what are the ethos that the company lives by and how are these drilled in to the hearts and minds of the newly "expensive recruits" from top B schools.
Well with all these thoughts as I got placed in the Mahindra & Mahindra group as a GMC (group management cadre) from the college the excitement and the enthusiasm of experiencing a new company a new organisation was really high.
Like any other company the induction at Mahindra's was as scheduled with the various sessions on what is the spirit of being at Mahindra , the outbound trip, the plant visits etc. However at the starting of the trip we were given the itinerary which mentioned that our induction also contains a two week period of working with Naandi Foundation on behalf of Mahindra helping them in their project area. Now this is where the real story begins till now was just the context setting I hope my readers are not groaning. Well my project area is in a small district called Sheopur in the heart of India, Madhya Pradesh. Sandwiched in between the Ranthambore Tiger Sanctuary and the Kuno Forest range this is the first district of Madhya Pradesh. The Chambal river flows through this district and parts of it is very near to the infamous Chambal valley home to dacoits. Even till date travelling beyond 10 pm is fraught with dangers of getting robbed or kidnapped by the dacoits. Well with such Bollywood "Sholay" type settings we a group of some GMC embarked upon our journey to help the "Nanhi Kali" program sponsored by the Mahindras in association with Naandi foundation. Mind you I am along with some more GMC's all from the top institutes of the country and by that I mean the top people from IIMs and top Symbi people, tried to get insights from the ground on a Nanhi Kali project
The project was related to that of child marriages; Some of the Nanhi Kali here in this district were dropping out of formal schooling due to a social evil called child marriages. So before coming to our rural stint we did know that Nanhi Kali was a program sponsored by the Mahindras where you can fund a girl child's education for a year by paying as low as 2500 rupees per year. This amount goes in giving the girl child a kit which consists of books, a bag, and other basic necessities for a girl child required for education as well as tutorials to help them in education for a year. The Nanhi kali's were also given a tutorial of two hours in order to help them bridge the gap of education in school and their understanding. This special initiative has been enormously successful and has got good results. When we were given the project brief asking us to provide to the Naandi Foundation insights from ground as to what are the reasons for child marriages we were all excited to work for a social cause, in fact one of our team members in his romanticized version thought this to be a clandestine operations where people get the children married covertly and by knowing the reasons we would perhaps be the Avengers saving the world.
Now my readers may be confused how did I jump from corporate values, ethos to Nanhi Kali. Well before we were sent for the rural stint during our induction we were said that the Mahindra philosophy of "Rise" rests on the three pillars of "Accepting no limits", "Alternate thinking" and "Driving positive change". These ethos were entrenched and internalized in the employees mindset and to give proofs of that we were shown how it was implemented at the employees level during our various plant visits.
Now as a new employee and especially a GMC you would also want to put your best foot forward and you may think that yeah that's the way you should be knowing the values and all but as I said above I was curious to know how do people internalize this.
And Lo an behold the Nanhi Kali project gave a perfect answer to my question.
What did I learn and realize through this project – For starters I understood that the problem of girl child marriages is rampant and it is not at all covert or clandestine. In fact, certain communities over here get their girls married at the tender age of 11-12 , 13-14 or latest by 15- 16. A community that we visited yesterday sometimes get their girls married when they are 4-5 years old, barely able to walk these girl brides are made to sit on a large plate and are carried by the parents for the "pheras". If this is shocking, let me inform you that these marriages are done openly and brazenly. We also came to know how the girl child or bride selling happens, the consequence of a skewed sex ratio is so rampantly visible in certain communities that the fear of not getting a bride leads to pressurizing the parents of a girl child from the community to get their girls married whenever a so called good groom who is illiterate but has 10 Acres of land is available the moment the girl turns 13 or 14. In certain communities the entire community believes that girls should only be educated till 8 standard so that they can write their names and do some basic Mathematics after that they should help their parents in fields or take care of animals and take care of younger siblings.
The average distance of High school is 7-8 odd kilometers and the road is probably a combination of dirt biking track with lots of pebbles and stone and if the distance and the road with the Sun/ Rains/ chilling winter along with absence of teachers doesn't deters you from reaching out to education. Congratulations the education till high school does not fetches you any good job since you are not educated enough and a graduate college is 50 km away so until and unless you are rich enough to afford living in a hostel in a nearby town there is no meaningful education for you. The conditions are so bad that out of 100% primary education enrollment only 10 % reach the high school and a meager 1-5 % reach graduate college. The worst part is as we travel village after village hearing similar stories seeing these adolescent girls their eyes bright with dreams of becoming like "us"( the people from Delhi, Chandigarh, Mumbai who probably talk Hindi but seem to come from a different planet) trying and getting a well paying job or becoming doctors,teachers, IAS officers we feel sad because the harsh reality is that 90% of their dreams will be strangulated the moment they reach the age of 15 because they will get married and once married they are not allowed to study. You just can't feel anything but probably use all the skills that you have acquired to "Drive a positive change" for these girls. As I am writing this I remember the story of a girl called "Nirma" she belongs to a certain community and was married when she was 13 years old three years back. However the only savior d grace was that the people from Nanhi Kali counselled her father and he allowed her to study after she was married. In the last 3 years the Nanhi Kali program has helped her to bridge the gap and come back to school, raised her standard of understanding and also helped her give the 10th standard exam. As she shows us the various handicraft things she has made after getting trained by the program. You would keep on staring and wondering what keeps this bright upbeat enthusiastic girl who in spite of braving all odds of getting married, fighting extreme poverty, malnutrition and travelling 7 odd kilometers daily for education so positive about completing her graduation. She told us how she encouraged and inspired other girls to study and not drop out because they don't understand the subjects that were taught and keep failing in it. As we were coming back she gifted us a small door hanging handicraft piece which we were all extremely reluctant to take; because she did not accept a payment for it but the happiness and sense of achievement that she wanted us to carry back compelled us to take the showpiece.
This episode along with our daily sojourns where we are asked questions by small and adolescents girls how can they change mindsets and continue education. How can they be employable and the extreme poverty and harsh conditions in which they live and try to educate themselves taught us; come what may whatever the difficulties or the constraints we will "Accept no Limits" we will try and muster everything possible to design something that will have an "Alternate thinking" approach to attack the problem of child marriages in entirety, a solution that can help girls like Nirma achieve their dreams and can save hundreds of others from getting married by creating awareness in communities and helping these girls continue education without dropping out.
This stint is making me see in practice so many other things, like for a good leader it is imperative to immerse themselves in the ground reality. Probably my intention of understanding of internalizing the values became very trivial when i started feeling for these people. I am also apologetic if my readers feel that I have tried to be biased towards Mahindra's since I am now an employee. However if you are interested and have some tried and tested ideas please let me know in the comment section. I would also love to share the kind of interventions we are trying to design for these villages to create awareness of the social evils of child marriages and mechanisms to decrease the dropping out rates of girl child. We would like your suggestions as to how we can better the condition.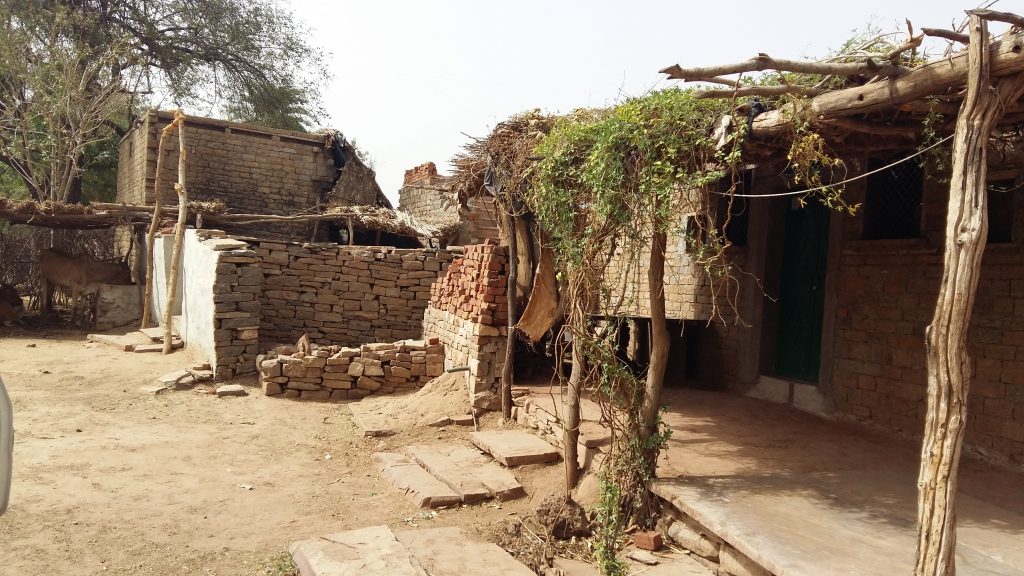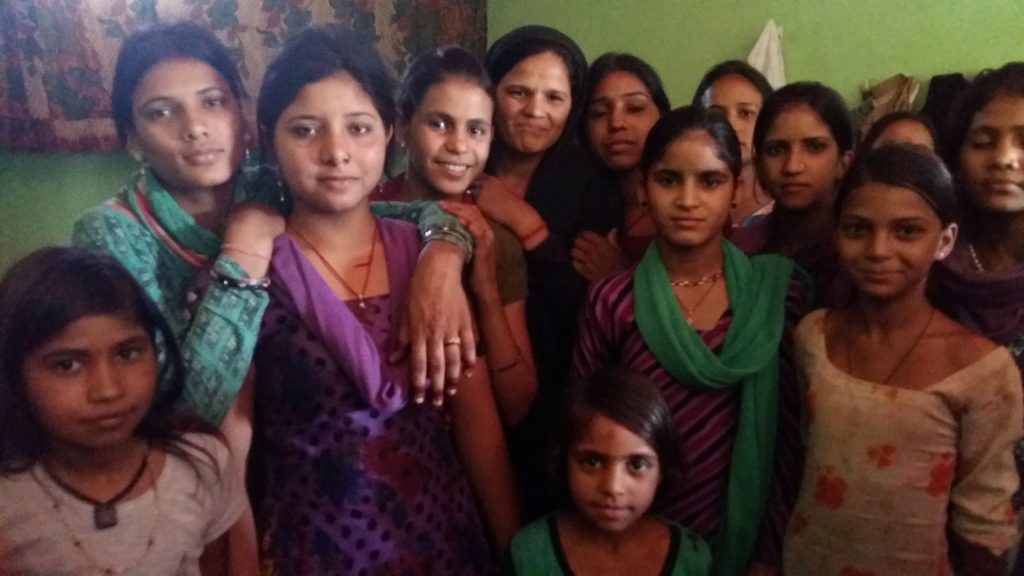 For more stories under Social Sensitivity, please visit here