Gautham Krishnan C G's XLRI Interview Experience – 2018
Name: Gautham Krishnan C G
Profile –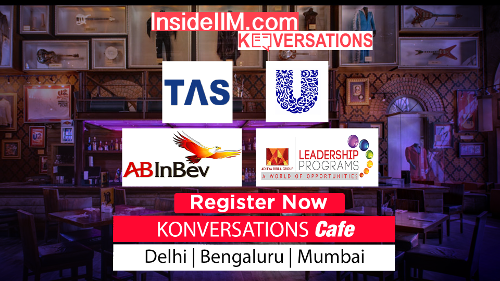 10th – 96
12th – 88
UG – 88
UG degree – BTech in Naval Architecture and Shipbuilding Technology; PGD Engineering Management from EduQual.
Work ex – 34 Months; ALE Heavylift Engg. as Project Engineer; Site Manager in UAE.
XAT score – 99.476 percentile
Interview for which course BM/HR- BM
Interview centre and Date :
Mumbai; 15th March
GD topic: Are our industries staring at a future, wherein only robots will be employed?
GD experience:  Group put forward a lot of points, everyone spoke. I spoke the least. But points put forward were quite different relevant relating to present day scenario about robots used in SB. Healthcare. Why so? Explained how it is a work scope specific scenario related to hiring robots.
PI Experience: Three Male panellists – P1; P2 and P3.. Left to Right
P3 ushered me in…I wished everyone a good day…
P2 – Well Gautham; you are from Kerala? Do you have any recent updates that is interesting from Kerala? Told them about a bandicoot type robot deployed to clean sewers. First of its kind in the country.
P3 –  You seem to know much about the topic, even the current affairs piece was in line with the gd topic, yet you spoke the least? Are you soft-spoken or an introvert?
Told him about the situations wherein I'm usually soft-spoken; corrected that I was an ambivert rather than an introvert and told him about having good rapport in HL industry with both clients and workforce which is essential with real-life experiences.
P1 – Basic Acad related questions about Naval Architecture and how a ship floats and sinks? P2– you can explain even by writing.
Explained with a diagram and the forces. Both scenarios. They agreed.
P3 glanced my folder in the interim.. asked about PGD in Engineering Management.
Explained the details of what and how I studied. Telling him it was only a 3  to 4 month course awarded by Eduqual, UK. Asked me about the marks. I  wrote 60 pc on the XAT form. They asked why? I said there was only a pass certificate with either first class or the second class as grading. But to pass you need first class, so since I had passed I had written the lowest pc as the system needs a value there. They said that you could have filled 100 as well as there were no marks awarded that would have looked good on the CV given you have stellar acads throughout. I said that'd be cheating myself anyway I was sure that if I'd be interviewed I can tell why this was rather than boosting my CV at the same time had to present to the panel about the fact that I'd had the certificate as well; that's what I did and was ethically better. They said it was.
Asked on work-ex and why I had resigned in Feb?
Told them about the job requirements and new project commitments clashing with GDPI season and the negotiations with the company and why it was inevitable too put in the papers.
P2 – You won a Japanese government award for the best ship design project and asked me the details.
I  explained my thesis in a nutshell about the technical difficulties, first of a kind design and was a standalone project built from scratch. They were inpressed upon the technical aspects. Told them about ClassNK the Japanese ship class society and the award.
P – Asked to explain about work ex and tbe heavylift sector in general.
Explained it to them, both about sector and company and my daily job from both site and office point of view.
P – Asked what sort of a role I expect post MBA and the various companies!
Answered them… and the various companies which can probably offer the roles targeted.
P – Do you see ALE taking you back, when you leave XLRI post MBA?
I  waded into the type of roles and possible ALE responsibilties which can come in after two years with a feedback of industry and said there are chances xyz.
P – The situation in the Middle East and GCC in a Nutshell.
Answered them…
P – Why is Shipbuilding sector underlooked in India?
Told him about the pragmatic on-field challenges with ABG Shipyard etc. And about government shipbuilding…
P – Why is cruise tourism not surviving in India?
Told him about cruise scenario and how Chennai and Kochi see cruise traffic; ships like the Allure of the Seas making it here. Explained a Pestel  (without the legal as I couldn't think much about it) approach of what is holding it back and added that it is surviving, not thriving though but with a dovish future.
P – Asked about start-ups in Marine Space.
Correlated with make in India and the start-up I worked for and how it is performing today and how new start-ups have come up.
Tips for GD and PI: Be Yourself. Be confident. That's it… I actually had the air of someone who'd nothing to lose
GD/PI experience : Could have done better in my Gd as I'd points. Went with a clear head in PI as it was my last interview of the season and had nothing to lose. Felt relaxed during and post-interview. Rest with God.
Verdict– Waitlisted at 100+
(Believe GD was a dampener)
I hope this will help future aspirants to crease through. All the best.
Gautham Krishnan
I had worked as a Project Engineer in the Heavy-lift and Maritime Engineering work-domains in India and the GCC for about 34 months. I tried my hand in the MBA Entrances for 2018, starting October 2017. I was lucky to exceed my expectations, in various entrances and will finally be joining the prestigious IIM Bangalore (PGP Batch 2018-20) this monsoon, for another thrilling ride. I love reading, writing, movies and Cricket.