GDPI Experience At IIM Shillong 2018-2020
1st May 2018, 9:00 am slot
Venue: Institute of Hotel Management, Mumbai
Case discussion:
(3 minutes to read. 10 minutes to discuss.)
It was about a person Hari working for a chemical company who built a plant near river Ganges and had permission from Pollution board to dump wastes in the river but additional phase is required to treat wastes. His supervisor denies him building additional phase stating company is in tight financial conditions and he's new here so should obey orders and or else CEO will remove him. Discuss what should Hari do?.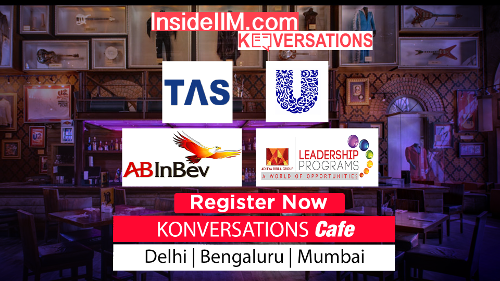 Personal Interview:
2 panellists, 1 male Mr. Santosh Kr. Prusty (P1), 1 Female Mrs. Naliniprava Tripathy(P2).
(I came to know their names from IIM Shillong website and didn't know at the time of interview.)
I was in Panel 3. 6th and last candidate to be interviewed. So I had to wait longer than anyone.
Duration: 20-25 minutes.
**Asked to enter by P1. Politely greets panellists. Asked to have a seat.**
*Words in brackets are my thoughts.
P2: So where are you from?
Me: Mumbai but a native of Gujarat.
P1: Oh Gujarat so which part do you belong to?
Me: From North Gujarat near Mehsana region.
P1: So who stays in your village and how is the culture there?
Me: Responded stating no one stays there but we go once in a year for religious function and stay for 3–4 days
P2: Okay you are Jain (good observer I see) so tell me why is it mandatory to become a monk in your religion?
Me: I explained stating that it is not mandatory to be a monk but recently many people are taking this path and explained some facts about it. (Seems convinced.)
P1: So what you have studied and where have you worked?
Me: answered
P2: What was your role in the job? How is GST involved in your trading business (had mentioned background abt family business.hence the Question)?
Me: Answered how manufacturer levies GST and gave some basic explanation about input tax credit and gave benefits of buying products from GST registered vendors and non-GST registered vendors. (She seemed convinced)
P1: So how many employees work and what is the annual turnover?
Me: Answered.
*Now the rapid-fire began*
P1: Do you know anything about North East?
Me: Yes, the seven sisters. Named them including Sikkim.
P1: Are you sure Sikkim is there?
Me: Yes sir, as far as I remember but not 100% confident.
P1: Which is the main river there and what is the issue?
Me: Answered – Brahmaputra and talked about China blocking passage of the flow of water.
P1: What is Deccan Plateau?
Me: Gave answer about what is the Deccan region and said didn't exactly know about the region.
P1: What is Setu Bharatam?
Me: Asked whether is it about interlinking of rivers?..(Facepalm Moment).
P1: Do you know about Ram Setu? Where is it?
Me: Yes Sir, Southernmost India to Srilanka. Told about Lord Ram and Ravana from Ramayana.
P1: Why is China interested in SriLanka?
Me: Told about how China had extended Billion dollar rupees and had taken Hambantota port and was trying an alternative route for South Asia anAfricaca for trade since India didn't join BRI.and cornering India from 3 sides. Told about recent China meet about same trying to divert him to that area.
P1: What do you know about the Syria war? Why are US and Russia interested in Syria War?
Me: Told about ISIS and regional war and how the US sending troops to eliminate them. Told them that the US is interested since Syria has a good amount of Oil Reserves.
P1: Is ISIS only in Syria? Is oil the only reason?
Me: No. Told about the presence in Iraq and said yes Oil is one of the reason (should have kept quiet this time).
Now P2 enters the discussion.
P2: So you did M.Com too. What are you planning to do ahead? And your favourite Subject in Undergrad?
Me: Yes. Completing Mcom this year.. Did specialization in finance. had subjects on Portfolio Management and investing. Cleared CFA L1 simultaneously.
P2: Oh portfolio management? So what is Arbitrage pricing Model?
Me: Ma'am we didn't study that. Moreover, it comes in CFA L2 curriculum and I haven't started studying for it. (relieved)
P2: What is random walk theory? How is it used?
Me: Ma'am, we didn't study this either.
P2: So what are the valuations method?
Me: Answered correctly.
P2: What is technical analysis?
Me: Answered.
P2: What are the indicators in that do you know any?
Me: Answered and gave an example of one of my strategy learned online. Seemed Satisfied.
P2: What is efficient market Hypothesis?
Me: Answered and gave examples.
Now,
P1: So, what is the environmental and sanitation issue with Mumbai?
Me: Told about Aarey colony issue with metro carshed being planned and AAP protesting to shift to other location and saving green cover. Also, maharashtra govt. initiative about the waste collection but lack of awareness leads to mixing of dry and wet wastes and problems related to that. Plastics being banned recently but allowed for certain industries.
P1: What other than that?
Me: Told about deonar dumping ground being fulled and no alternative found out.
P1: So is it usable area or barren land?
Me: Told it is not a usable area. Plus alternative sites are there but they are too small to sustain and therefore real problem still lies.
P1: What do you think about the weather in Mumbai? What problems are you are seeing?
Me: Sir, being a Mumbaikar, I feel Hot and Humid 12 months a year (it's true though). Nothing great except occasional rainfall in summers.
P2: Okay we are done. Take as many candies from the bowl infront of you as you want. Since you were last. Politely takes 2 mentos.
Me: Thanked them.
Exits.
Final Result – Selected. Yaayy.