Know your Leaders – Siddharth Sahoo (President, Students' Affairs Council, IIM Bangalore)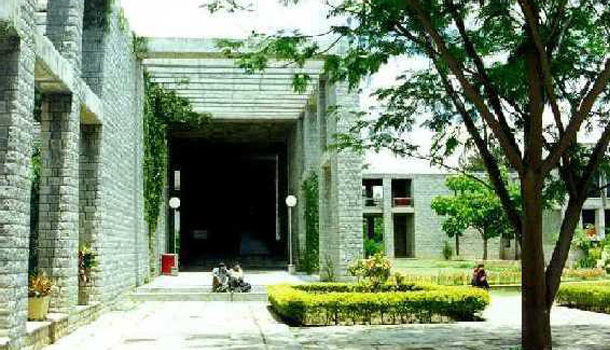 Next in our Know Your Leaders Series is IIM Bangalore's Siddharth Shankar Sahoo. He talks about the thrill of leading a group of 800 students on one of India's most elite campuses.
To read other parts in this series click here : FMS Delhi , XLRI Jamshedpur, IIM Indore, IIM Kozhikode

Read the full interview below:
Team InsideIIM : Tell us something about yourself
I have always been enthusiastic about taking initiatives and take up leadership role form school days. I was actively involved in organising technical festivals in my undergraduate college. My ability to develop a positive relationship with others has helped me to lead teams through both good and adverse times. I am settled in Surat, Gujarat and completed my under graduation from NIT Surat, where I got opportunities to interact with people from diverse cultural and social backgrounds. I learnt to be adaptable and respect others' opinions. After engineering, I worked at Ashok Leyland for 3 years in Tamil Nadu and my stint there honed my management and negotiation skills. I was assigned the responsibility to lead a team of 160 subordinates on shop floor in spite of the language and age barriers that existed between us. This gave me the confidence to take up more challenging tasks in the future. At IIM B, I continued to work with same zeal which helped me to take up the responsibility of the President of Students' Affair Council.
Team InsideIIM : How is the appointment of the SAC done?
The appointment of the SAC is done in a democratic manner, in which all the students, PGP and FPM, vote for the candidate of their choice. The voting process is preceded by a soapbox, where the candidates are required to address the student community and answer the questions which they ask. The candidates are allowed only door to door campaigning to convince the students about his/her agenda for the batch.
Team InsideIIM : What are the traditional responsibilities of a Student coordinator in your institute?
A student coordinator in our institute serves as an intermediary between the student body and the administration. He/ She needs to ensure that all the activities in the institute are conducted in a fair manner, and also strives to maintain the dignity and integrity of the institute.
Team InsideIIM : What is your idea of a good working relationship between the institute's authorities and the student-run bodies?
I feel that continuous interaction, both formal and informal, are required to maintain a healthy relationship. Both student-run bodies and the authorities should support each other as and when required and work towards the growth and development of the institution.
Team InsideIIM : What have you/do you plan to accomplish as the student coordinator in your tenure?
I plan to work for the betterment of the student community while maintaining the integrity of the institution. I intend to increase student-authority interaction and bring in more transparency in the system. It is the responsibility of the Student coordinator to make sure that batch is actively involved in both curricular and extracurricular activities.
Team InsideIIM :  What are the aspects where you think your institute can do better?
Our institute was started with an aim to provide managerial professionals to the public sector and serve the society. I think this can be revived and the students can be made to think more inclusively about the society and work for the betterment of it when they are a part of the institute and also after that.
Team InsideIIM : How do you manage a rigorous academic schedule along with the extra-curricular activities like these?
I think it's all about getting your priorities right and approaching things with a positive mindset. A little bit of organized planning at the start of day can help one make the best out of any given day.
Team InsideIIM : What is your message for the incoming batch?
At the inception I would like to congratulate them for making it here. I would like them to know that since they are here, they are special. Each one of them has got immense potential to make it big one day. I would want them to focus on the intangible gains that 2 years at  IIMB can give them. I would also like to urge them to uphold the integrity and prestige of the institution and work towards a better society.
Team InsideIIM:  If you weren't the SAC, then which committee would you have been a part of, and why?
I would have been part of the Merchandising and Retailing Society (MARS) since it gives me a great sense of responsibility serving the students community on a daily basis. It also gives me a chance to continuously interact with the students here and help me hone my managerial skills.
Team InsideIIM: What do you like best about your job?
I enjoy interacting with people and being the part of the Students' Affair Council provides me opportunities to understand different perspectives of an issue. The challenging task of carrying the whole team together towards same goal, in my opinion , is the most exciting part of the job.
Team InsideIIM: If you were forced to choose a business school apart from your own, which one would it be and why?
If I were to choose a business school, ISB Hyderabad can be a option as people bring in more experience there. However, I  personally feel, the two year MBA program of IIM B gives me opportunity to have an in depth learning of the subjects and build relationships that last for years.
Team InsideIIM: How do you think this experience will help you in the long run?
I believe human resource is the most valuable resource for any organisation for they define the culture and work environment. This experience of managing a team of 800 students in the campus will help me in honing my decision making abilities and allow me to use the learning in future to become an efficient manager in any organisation  in long run.
You can read more articles about IIM Bangalore here
Insights@InsideIIM :  A must read section for any management education aspirants, current students or recruiters
Articles in our Knowledge Cafe
Our facebook page : InsideIIM
Follow us on twitter here : @InsideIIM