Know your leaders – Abhishek Bhandari (General Secretary, FMS Delhi)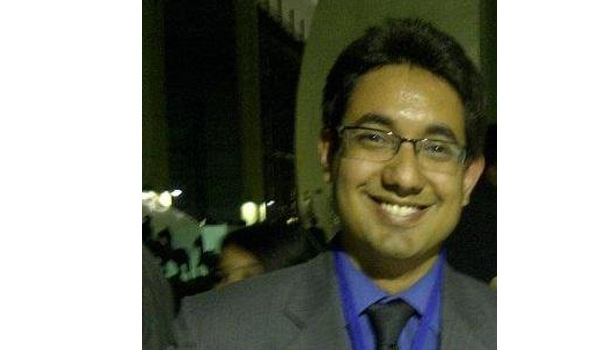 This is the first part in a new series featuring profiles of the general secretaries (a.k.a student reps) of the institutes we feature. The General Secretary is a position of great responsibility and the idea behind featuring these students is to give an overview of the  workings of the B school administration from the student side, and also to let incoming batches know their representative better.
We start with Abhishek Bhandari, General Secretary of FMS.
Abhishek Bhandari, NIT Trichy batch of 2008 and FMS batch of 2013, worked at Tata Motors before opting to do his MBA at FMS Delhi. He was a member of the Corporate Relations and Placement team during his first year at FMS. "Bhandari" as he is commonly referred to, was elected to both the Placement team post and the General Secretary post by his batch. In times of leisure, he reads fiction and non-fiction, enjoys trying new restaurants, solves crosswords, plays Lexulous (Scrabble) on Facebook.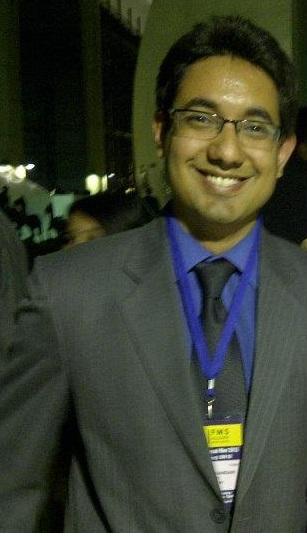 Team InsideIIM: How is the appointment of the SAC done?
AB: The General Secretary of the student body at FMS is appointed through voting, just before the current 2nd year batch graduates. The candidates send in their statements of purpose in written form and then defend their candidature in person, facing the students (both batches; the current 2nd year students are present and ask questions, but do not get voting rights). The election is managed by election commissioners (appointed by voice vote, just before the elections) who are responsible for a fair and unbiased election. Voting is through secret ballot and happens after all candidates have had a chance to defend their candidature.
Team InsideIIM: What are the traditional responsibilities of a Student coordinator in your institute?
AB: The G.Secy is the chair of the Executive Body of the student body and is thus responsible for efficient and smooth functioning of the student body. He plans the induction for the incoming batch at the beginning of the year and moderates all elections and appointments to positions of responsibility throughout the year. He is the interface between the students and the administration/student body/placement team and calls and moderates all General Body Meetings of batches for resolution of issues. He is also a joint signatory for the finances of the student body and manages the funds in absence of the Finance Secretary.
Team InsideIIM: What is your idea of a good working relationship between the institute's authorities and the student-run bodies?
AB: At FMS, we have had a history of small batch sizes compared to other B-Schools and this has meant for a very close faculty-student relationship. With such a background we have had the advantage of the faculty always being available to advise and guide us. At the same time, the structure at FMS is ideal in the sense that the student body has a high degree of independence and the institute authorities treat the body as responsible and the latter's views are taken into account for any important decision. The student body at FMS, I am proud to say, is not just responsible for student activities but is an active stakeholder in how the B-School functions in all aspects.
Team InsideIIM: What have you/do you plan to accomplish as the student coordinator in your tenure?
AB: My biggest aim is to make the student body more professional, and change its structure to ensure that it resembles a corporate team in its functioning rather than just a bunch of incredibly talented individuals. The idea is to create systems that will ensure that a high level of performance is maintained, year after year. This is really important for a body like this, since the team changes every year and maintaining continuity can be a challenge.
Team InsideIIM: What are the aspects where you think your institute can do better?
AB: We operate out of a comparatively smaller campus and are stretched when it comes to physical infrastructure. This has been a constraint with the increase in batch strength over the last few years. Some people also argue that we are constrained by not having a residential campus. All this is, of course set to change with the new residential campus coming up in South Delhi in 2 years' time.
Team InsideIIM: How do you manage a rigorous academic schedule along with the extra-curricular activities like these?
AB: I believe it is a personal preference that some people have, that they prefer not to be idle and want to challenge themselves all the time. I feel all the talk about "learning from one's peers; learning outside the classroom etc" at a B-School, only happens if one takes up a position of responsibility and thus accepts the challenge of going further than just the prescribed course. I have never felt that time is a constraint, as long as I am willing to make that effort.
Team InsideIIM: What is your message for the incoming batch?
AB: I would first like to congratulate them for having gotten past the tough hurdles of the entrances and getting to FMS. I would want to welcome them to FMS and assure them that they have taken an excellent decision in coming to FMS and that the student body would leave no stone unturned in making them feel welcome and will be there to help them face the rigours they are in for.
Team InsideIIM: If you weren't the SAC, then which committee would you have been a part of, and why?
AB: Having already worked as part of the placement team in the first year, where I was responsible for handling the placement process for the batch that graduated in 2012, I feel my current position gives me the best opportunity to make a meaningful contribution to the incoming batch of 2014 and my own batch. I feel that if not for this position, I would probably have continued as a part of the placement team.
Team InsideIIM: If you were forced to choose a business school apart from your own, which one would it be and why?
AB: I think looking at my profile, with nearly 3 years of experience with an automobile major; if not for FMS, I would have chosen to go for a 1 year MBA abroad, after writing GMAT.
Team InsideIIM: What do you like best about your job?
AB: I think the best part of my job is the opportunity I get to make a lasting impact on FMS's image as a B-School through the student body's functioning. I can help create systems that will outlast my tenure and so I will be able make my presence felt through my contributions, long after I have left.
Team InsideIIM: How do you think this experience will help you in the long run?
AB: My role is a great way to interact and build a connect with my batchmates and the colleagues from the incoming batch. Leading a team of highly talented and sharp individuals and making sure that we get the best out of our abilities is an experience that I'm sure will be of immense value to me in my corporate career.
You may also want to read:
Ten Things that make FMS special
Final Placements – Class of 2012 – FMS Delhi
Insights@InsideIIM :  A must read section for any management education aspirants, current students or recruiters
Articles in our Knowledge Cafe
Our facebook page : InsideIIM
Follow us on twitter here : @InsideIIM