Know Your Leaders – Ankur Pandit (Coordinator, Students Council, IIM Kozhikode)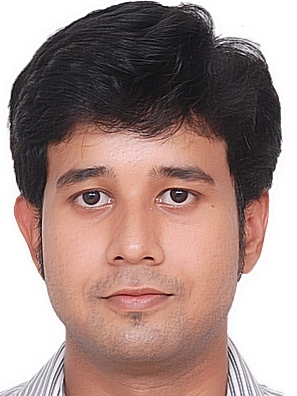 In the fourth part of our Know Your Leaders series, we're headed South – to the Kampus. Ankur Pandit, Coordinator – Students Council, IIM Kozhikode, talks about his journey – of juggling several responsibilities and having fun on the way….
To read the earlier parts, click here – FMS Delhi, XLRI Jamshedpur, IIM Indore
Read the full interview below: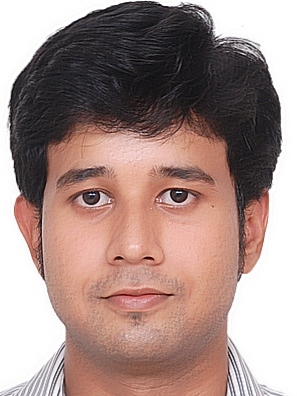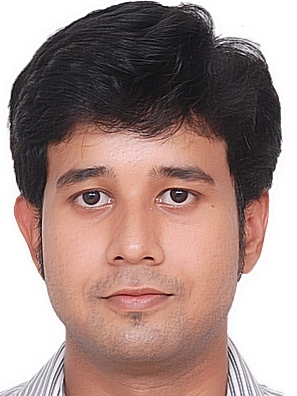 Team InsideIIM: Tell us  something about yourself.
I am Ankur Pandit, member of the Student's Council, IIM Kozhikode. Currently in my 2nd year of MBA I worked in the Real Estate Industry as Executive Civil Engineer before joining IIM Kozhikode. I am a avid fan of sports and quizzing and follow lawn tennis and F1 very closely. I proudly captain IIM Kozhikode's TT team. Literature has always fascinated me and i have done quite a few courses on Literature in my undergraduate days. One of the best experiences in IIM Kozhikode for me has been my involvement with the drama club, Theatrix, both as an actor and director.
Team InsideIIM : How is the appointment of the SAC done?
The Student's Council is a democratically elected body where all batch members vote for  the candidate of their choice. The final election is preceded by a series of tasks which entail working hard on solving problems, actual or hypothetical, which a Council member is likely to face. The work done by the volunteer is rated by the incumbent council and these ratings serve as a basis on which the entire batch casts its vote.
Team InsideIIM : What are the traditional responsibilities of a Student coordinator in your institute?
Student's Council body of work spans various aspects of life on Kampus. Starting out with the induction of the new batch, guiding them through their early days here to overseeing elections to the committees and clubs, Student's Council is the single point of contact between the student's and the administration and takes up activities like Elective Bidding in order to ensure students get a fair chance to take up advanced electives in verticals that interest them.
Team InsideIIM : What is your idea of a good working relationship between the institute's authorities and the student-run bodies?
A good working relationship is based on transparency and frequent communication, a lot of the time student's bring in a lot of value add to the institute and co-operation with the authorities help us accomplish the changes we as a student body feel help us take IIMK to greater heights.
Team InsideIIM : What have you/do you plan to accomplish as the student coordinator in your tenure?
As student co-ordinator I will continuously strive to ensure that IIMK achieves greater heights in the future while staying connected with its past and the state of Kerala. Every year we have the brightest minds of India coming here, spending two of their most productive years in life at K and I am sure with a little co-ordination and inspiration we can solve a lot of the relevant issues that currently face Kerala.
Team InsideIIM : What are the aspects where you think your institute can do better?
I think the institute has so much to offer that bettering it is not an easy task, having said that I think reinforcing the fact that students of K today are expected to lead the society in the future is necessary from time to time; while this message is very clearly conveyed at the start of the PGDM program, over a due course of time it gets lost in the submissions, activites and placements that tend to occupy so much of a student's time. Leaders are both born and created and we need to ensure every student of IIMK is a leader.
Team InsideIIM : How do you manage a rigorous academic schedule along with the extra-curricular activities like these?
Time-management as a skill cannot be taught, it has to be practised. There is no doubt that the balancing act is tough but the support of my fellow Council members and the faculty and friends i have come to realize the power of working together, which has helped me manage both academics and extra-curricular activities.
Team InsideIIM : What is your message for the incoming batch?
My message to the incoming batch is that when you come to K, try and live the life you have always wanted but never lived. If you are lazy, start getting up early and jog. If you think you have stage fright, take up theatre. Basically re-invent yourself in this very open atmosphere which symbolises harmony and new beginnings. Bring all your capabilities along to Kampus but leave negatives like ego and selfishness. Form habits that will serve you well in the long run and rest assured you will have a rewarding experience on campus.
Team InsideIIM:  If you weren't the SAC, then which committee would you have been a part of, and why?
I would have a member of Theatrix, the drama club of IIM Kozhikode because I was an active participant of the club in my first year and the way it has helped me develop my personality has been tremendous.
Team InsideIIM: What do you like best about your job?
I think that decision-making skills are crucial to success in every aspect of life. The debates and discussions that we have on a daily basis help me in becoming a more articulate and rational person and the power that the position brings has made me become a more responsible person.
Team InsideIIM: If you were forced to choose a business school apart from your own, which one would it be and why?
Every CAT aspirant has a set of colleges that he/she would prefer over the other, while I was no different back then, today the answer is a no-brainer. I belong to K, not just today but forever. If I knew the Kampus and the wonderful people that make K special I would write the CAT and again try to make it to K.
Team InsideIIM: How do you think this experience will help you in the long run?
It obviously helps that I know almost a thousand people that stay on Kampus, ie the position requires one to interact with a multitude of people every day. I think at a very basic level, people skills make quite a difference and my position allows me to form relationships with the people in K based on mutual co-operation and trust which is a very difficult thing to achieve otherwise. The responsibility and power that come with the post challenge me on a daily basis and have brought about a very fundamental and positive change in my personality which I believe would keep me in good stead in the long run.
You can read more articles about IIM Kozhikode here
Insights@InsideIIM :  A must read section for any management education aspirants, current students or recruiters
Articles in our Knowledge Cafe
Our facebook page : InsideIIM
Follow us on twitter here : @InsideIIM