How To Get 99 Percentile In Less Than 30 Days – LIVE Webinar – Today – 7:30 PM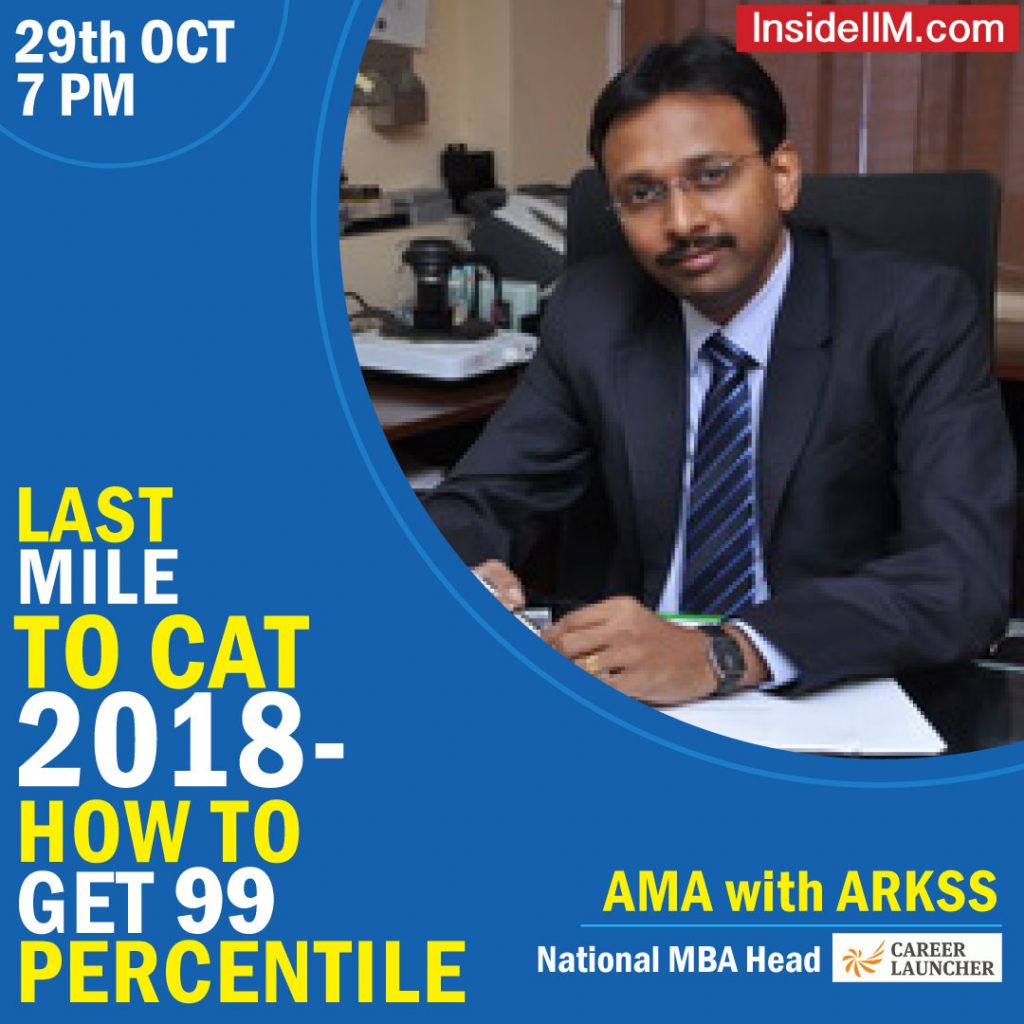 25th November – the most important day for an aspirant this year. It's the day that will decide if all the hard work will pay off or not. One day, 3 hours to be precise, that will decide if you will get into your dream b-school or not. To help you get closer to your dream, we have just the right person to help you – Arks Srinivas – the Head for MBA Prep at Career Launcher and an IIM Calcutta Alumnus.
In this webinar, he will cover what you need to do in the last 30 odd days to get that 99.xx%ile. No matter where you are in your preparation, come join the webinar, ask your doubts, ask more than one question – there is no other way to learn. The webinar starts at 7:30 pm today. If you have difficulty viewing the webinar, please click here.