Get An International Job Opportunity With Pepsico – Come, Participate & Change The Game
Are you really passionate about owning and developing new products? Would you go beyond your comfort zone to realise your dreams? Do you want to compete with talent from across the world?  Pepsico is here with an amazing opportunity for young professionals to carve their own niche in the world of business.
Pepsico launches "Change The Game" their annual 4 stage challenge open to individuals with undergraduate and post graduate backgrounds, as well as working professionals with up to 3 years' experience, who are keen to make their mark globally.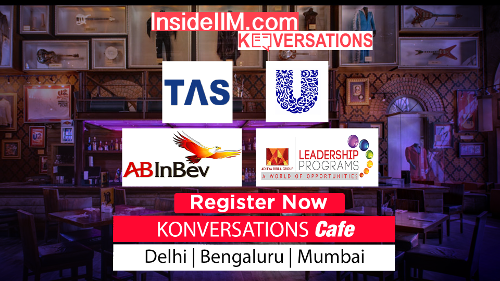 The Key Challenge – You need to focus your idea around the following scenario:  "You have been given 100,000 US dollars to start your own health and nutrition business in the food and beverages space. Which health and nutrition business will you start and why?"
They will provide the tools necessary to grow your idea and bring it to life.
The 4 stage challenge involves:
Stage 1 – Submit Your Registration. The last date is 6th October, 2017. Click here to register.
Stage 2 – Elevator Pitch And Business Case – The elevator pitch is a short, creative and to the point overview of your idea that addresses the business challenge.
Stage 3 – Regional Semi Finals – Top shortlisted teams following the business case interviews are required to attend a regional semi-final Interview round with their expert judging panelists.
Interviews will take place between the 21st November 2017 and 30th November 2017.
Stage 4 – Sector Finals In Dubai – Following the regional semi-final interview round – the first place winners from – Asia Pacific, India, Middle East & North Africa will embark on an all-expenses paid trip to Dubai where they will compete to win the grand prize.
And what follows is an exciting bunch of awards!
The international winning team gets to travel to New York and present their ideas to the CEO and Chairman Indra Nooyi – they also bag an international role with PepsiCo!
The runners up team gets a local job offer at PepsiCo India.
Many more exciting prizes such as campus winners and LIVE projects!
Click on the image to register.
The challenge is open to nationals of the following countries:
| | | |
| --- | --- | --- |
| Middle East And North Africa Region | India Region | Asia Pacific Region |
| Kingdom Of Saudia Arabia | India | Pakistan |
| Jordan | | Philippines |
| Lebanon | | Thailand |
| United Arab Emirates | | Korea (Nationals & Residents) |
| Egypt | | |
Want to have a quick glance at what happened last year? Click here.
A challenge of a life time is awaiting you! Come, Participate, and Change The Game. Click here to register.
This is a promoted feature.