GGSB Pre Departure Session in New Delhi on 30th June 2014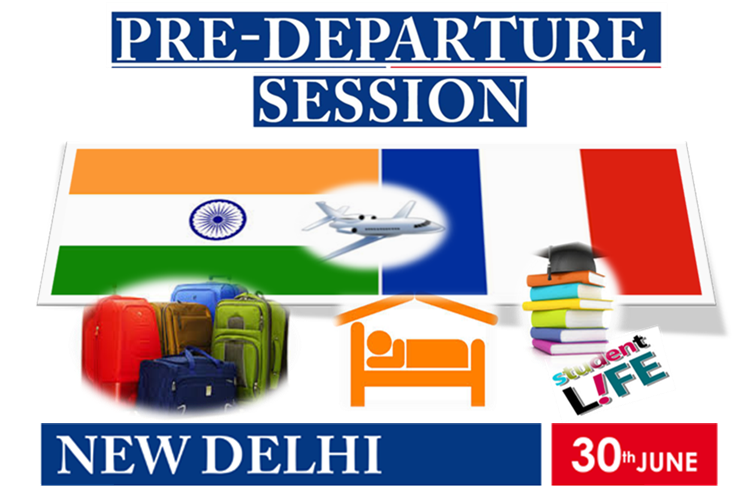 GGSB is organizing a pre-departure orientation session in association with The Embassy of France in India for students who will be pursuing their studies at GGSB, France in the coming academic year.
Pre-departure session is intended to familiarize you with all the administrative / methodological / linguistic / cultural adaptations procedures on your arrival as students in France. We shall also try to share feedback from some Indian students who have either studied in France or are currently studying in France. Do attend the same and also inform all your friends to attend.
You all are cordially invited to attend the event at:
VENUE: French Embassy, 2/50 E Shantipath Chanakyapuri, New Delhi| DATE: 30th June 2014| TIME : 5:00 pm to 8:00 pm. 
Those interested are suggested to confirm their participation in this event by a call / return email to GGSB INDIA Office: 011 – 23317225 or email at richa@ggsb.in
Meet Mr. Nishit Jain (Country Manager- India, GGSB) and get you queries answered personally.
Click here to register. *No Registration Fee.
Grenoble Graduate School of Business France
We are the Grenoble Graduate School of Business (GGSB), one of the top leagues business schools of Grenoble, France. It has been crowned with the triple accreditation of EQUIS, AMBA & AACSB. We are among the top 5 schools in France and among the top 20 prestigious schools globally. Grenoble as an institution rests it core competence on 3 pillars of INNOVATION, TECHNOLOGY MANAGEMENT, and INTERNATIONALISATION.