GIM's new Finance Lab – opinions, pictures and 360 degree view !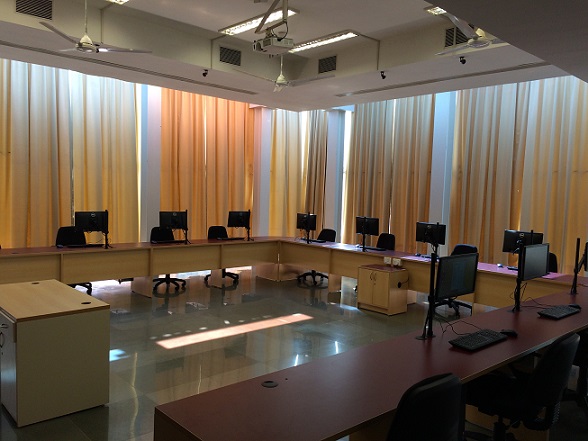 "Awesome..! This is what you need to the best in the field" remarked Mr. Aditya Puri on one glance at Goa Institute of Management's spanking new finance lab.
You know that you have something special when such words are spoken by the MD of HDFC who also happens to be the longest serving chief of an Indian Bank . Supported by Thomson Reuters and backed up by subscription to robust financial data sources and tools like CMIE, Capitaline, Crisil Fund Analyser and Stock Price Ticker, the "finlab" (as students of GIM term it) propels the institute into the elite league of B schools providing such a facility.
Father C. Joe Arun , Director of GIM , provided his insights by stating that the lab aims to train students in real time finance management that moves away from concept speculation to result oriented speculation. It is a paradigm shift from class room learning to lab-based learning. By this, GIM works towards a shift from learner centred education to learning centred education.
Deepak, a first year student and the fund manager of a Student Investment Fund feels the hands on experience provided by the lab exposes students to situations that they would actually experience in a typical investment management firm. Investment strategies, asset allocation and risk analysis are some of the financial management concepts that need constant practice along with the usual theory offered by the curriculum. The resulting pedagogy would result in the formation of managers fit to be recruited straight into the competitive financial job market that we currently find ourselves in.
Few glimpses of the lab inauguration function –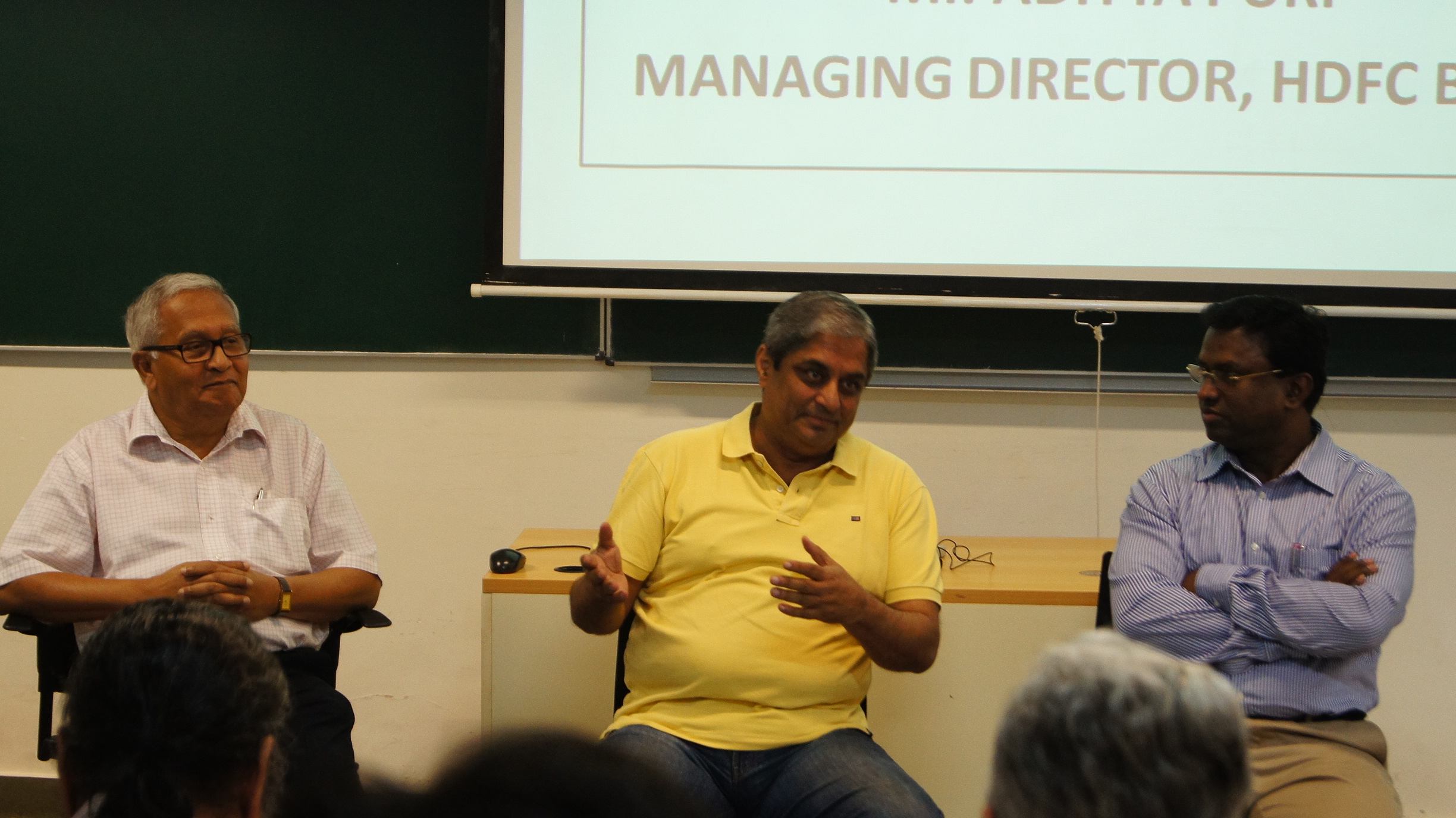 Mr. Aditya Puri interacting with the faculty and students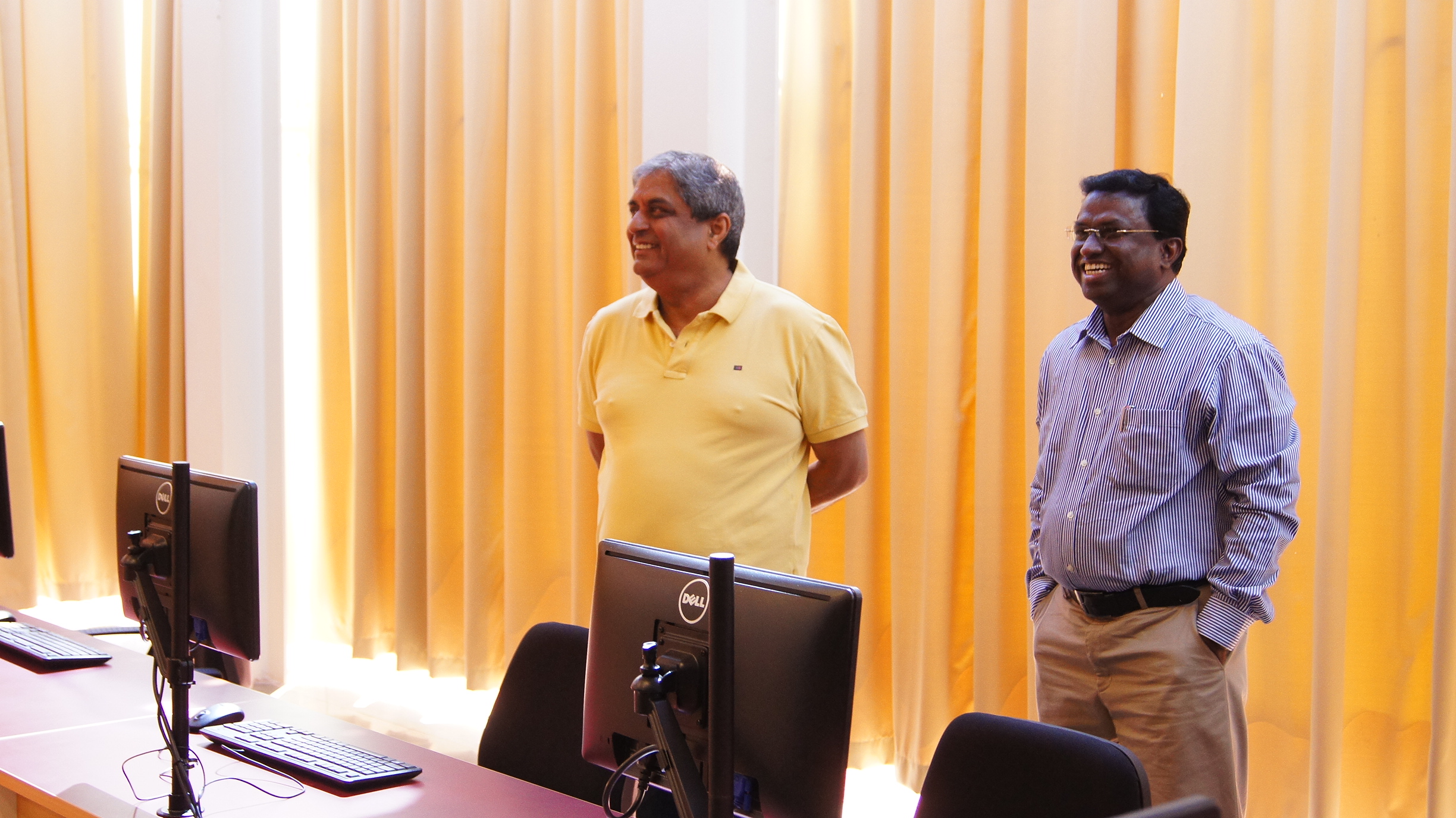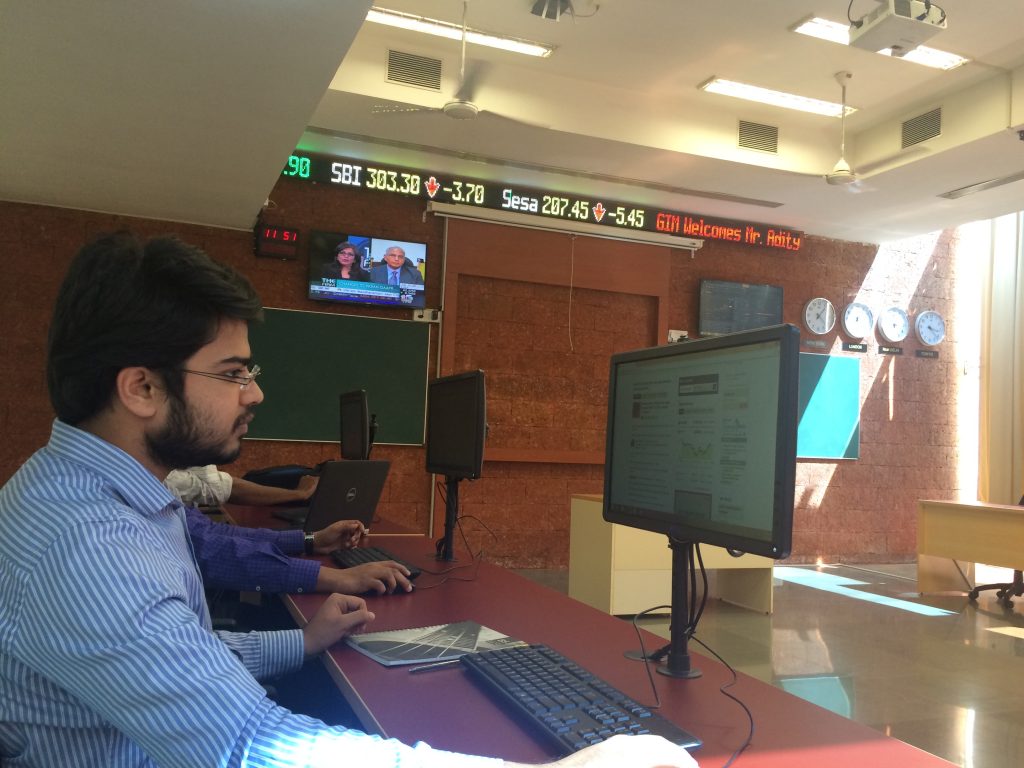 And now… We let the 360 degree view of the lab do rest of the talking!  360 degree view – Finance Lab , GIM
Stay up to date on all of GIM's activities via Facebook , Twitter , official GIM Blog and the Website. For any PGDM admission 2015-17 related queries , join Facebook helpdesk  and Pagalguy helpdesk pages.
GIM Student PR Cell Goa
Goa Institute of Management: We don't just teach. Our students learn. What our faculty do is to enable a learning environment in in which learning is done with an ease. The focus is on learning. Our faculty also learn. They learn to evolve new and innovative pedagogies. That they do by understanding the nature and composition of students we have. In our two year full time, residential, PGDM programme, two year full time residential PGDM in Healthcare Management (HCM), and in three year part time EMBA, we direct our energy to focus on quality and excellence to form responsive and responsible leaders. Come and see, and learn.