The Girl Who Chose Shillong Over Indore And Lucknow
I discovered a new superpower some weeks back, the unique ability to make people go – What? But Why?
All this through one simple heartfelt decision to pursue my MBA from IIM Shillong, choosing it over IIM Lucknow and IIM Indore.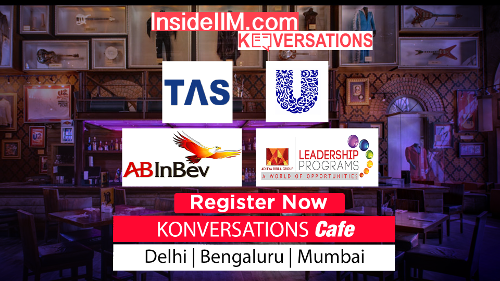 If you called me by a name right now, you have your reasons, and so do I.
I have never been a particularly good student and had just average academics. How I managed to convert the calls, is another time another article. However even before I had my interviews, I had an opinion. It would be Bangalore or Shillong.
Many people would say they are the opposite ends of a yardstick. I would beg to differ. IIM B and IIM S both have 'character'. Be it IIM B's MOOCs program or IIM S's sustainability program, both the institutes resonated with my demands of studying somewhere where I wouldn't become a  profit earning machine.
IIM B was my Hogwarts, and I never got a letter. I, however, did get a chance to visit Narnia nee Shillong.
So why Shillong again?
This week we are celebrating APJ Abdul Kalam's Birthday. One of the most inspiring men in this era had fallen in love with IIM S, and took his last breath here. I have had the opportunity to meet him, and I idolise him to the extent that if he chose IIM S to propagate his learnings, then this what I choose too.
And then there was my altruism of becoming a social entrepreneur, of giving back to the society. Google the keywords and you will find IIMS popping every now and then. IIM Lucknow a close second.
If I am sounding too pretentious and you are already questioning the title of the article, the batch strength and the optional courses were parameters too. An achiever in an okay-ish crowd, then a struggler in the crowd of the top MBA graduates. 180 people are a real small competition group too!
If anything could pursue me a little more, it was the interview. Having given so many interviews, I consider myself as an expert at identifying faculty. I fell in love with my interview panel. I wasn't selected because I had a made-up SOP or a string of achievements, I was selected because I had a dream to help those who needed it.
So now that I am one month deep into IIM S, what do I think?
There have been days when I could run a tape on 179 reasons why (google Hannah Baker), I cursed my existence every single moment of the rigorous orientation program.
I asked my dad to withdraw my admission and get me married instead, I contemplated running away.
However, that was then. Today,  If you were to ask me how I felt, I would have a tough time telling you how beautiful IIMS truly is. Every day the rain sweeps away all the bitterness. Everyone feels like family.
They say that divide your fees, and calculate, each class is worth 4000 Rs, some classes are worth 40,000 Rs. I have had goosebumps in some lectures. One of our course involves writing a journal, the other one involves beautiful treks. Where else would you get an education that feels like bliss?
Also from what I hear from other IIM friends, with illustrious names like Indore, Udaipur and Bangalore in their LinkedIn profiles. Truly no college has a tightly knit community like ours. Everything is student-driven, every senior is a friend, every classmate is family.
While we might not be the biggest, the glossiest or maybe even the best, we are the proudest.
We carry with us the essence of values that very few institutes can offer. We have been taught to respect nature and implement it into our companies.
The debate about- My college is the best, will go on. However, I have found the answer to – My college is the best for me.
Do I have any regrets?
Hard to have any when there is mist inside your class, which is being taught by a professor who has been felicitated multiple times and is a guest faculty in the top IIMs, and you have a dinner of the best momos ever, to look forward to.
P.S. – Chetan Bhagat lied, IIM is no romance novel. It is rigorous. I  have been wearing the same clothes for two weeks now. My classmates look like they are in a trance, and if you give us an extra hour a day – we would choose sleep over love any day.