One Stop GK Guide – Current Affairs – Awards – Highlights 2017
Whether you are giving SNAP, XAT, TISSNET, or IIFT Entrance Exams, you must keep abreast of current affairs and happenings all over the world. GK or general knowledge is an indispensable part of all these exams. And for some careers, GK is the deciding factor.
If you are planning to give any of these exams, here we have compiled some of the most talked about or important happenings all over the world. Divided into 5 broad categories viz. politics & government, sports, top awards, business/commerce, and trivia + entertainment, these highlights will help you focus your preparation. They have been divided month wise, for easy reference.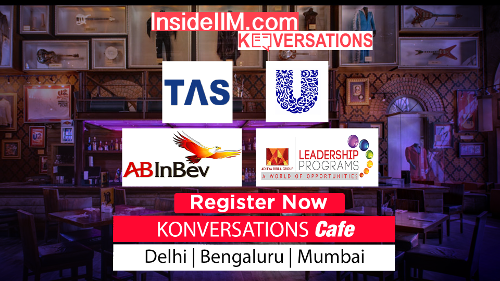 Top Awards
January 2017
British-Indian Cambridge professor knighted by Queen Elizabeth
Patna received international accolades as India celebrates 350th Prakash Parv
Nobel Prize Series India Exhibition in Gandhinagar inaugurated by PM Narendra Modi
Barack Obama surprised Joe Biden with the Presidential Medal of Freedom
Manish Tewari appointed as a Distinguished Senior Fellow of Atlantic Ocean
Rudensky, Sakaguchi and Ramsdell win 2017 Crafoord Prize
2016 T S Eliot Prize for Poetry is won by Jacob Polley
25 children including 13 girls selected for National Bravery Awards
Priyanka Chopra won the People's Choice Awards for Favourite Dramatic TV Actress
Corporate Social Responsibility award in aviation sector won by Delhi Airport
Padma Awards 2017 announced by the Union Ministry of Home Affairs
February 2017
Anish Kapoor has been awarded the Genesis Prize of Israel
March 2017
Best University award 2017 goes to Jawaharlal Nehru University
Humanitarian of the Year award 2017 awarded to singer Rihanna by Harvard University
PM Narendra Modi presents Swachh Shakti Awards 2017 to Women Sarpanch
Mohan Bhagwat awarded honorary Doctor of Science degree on 9th Mar 2017
Mahabaleshwar Sail the Konkani writer, was honoured with Saraswati Samman 2016
Nari Shakti Puraskar 2016 presented by President Pranab Mukherjee
Global teacher prize won by Canadian teacher
French Mathematician Yves Meyer won Abel Prize 2017
in the list given by Barron's World's Best CEO title bagged by HDFC Bank MD Aditya Puri
2016-17 Santosh Trophy won by West Bengal
April 2017
2017 UNESCO/Guillermo Cano World Press Freedom Prize awarded to Dawit Isaak
2016 ACM A M Turing Award won by Tim Berners-Lee
Colson Whitehead's "Underground Railroad" wins Pulitzer
President Pranab Mukherjee gives Padma awards to eminent personalities
Historian A V Narasimha Murthy honoured with Gururaja Bhat Award
Who won UNESCO Peace Prize – Italian mayor Giuseppina Nicolini
Name of first female MBBS doctor from Indore who was presented with Padma Shri – Bhakti Yadav
Kailash Satyarthi honoured with P C Chandra Puraskaar 2017
Newton won Best Film prize at the Hong Kong Film Festival
Ghantasala national award bagged by Vani Jairam
Dinanath Mangeshkar Award 2017 received by Aamir Khan
Legendary filmmaker Kasinathuni Viswanath wins Dadasaheb Phalke Award 2016
Poet Sankha Ghosh awarded with Jnanpith Award by president
First Indian city to win Pierre L'Enfant Awards-2017 Bhubaneswar
INSA Medal for Young Scientist 2017 winners announced in the last week of April
May 2017
Padma Venkataraman bestowed with Avvaiyar award
First city in the world to get its own Microsoft Font Dubai
First north-eastern club to win 2016-17 I-League -Aizawl FC
64th National Film Awards presented by President Pranab Mukherjee
Mark Twain Prize 2017 for American humour won by David Letterman
Biologist Purnima Devi Barman nominated for Whitley Awards
Indian-American student Pranay Varada wins National Geographic Bee Competition 2017
Indian scientist Shrinivas Kulkarni wins Dan David Prize 2017
UK Humanitarian Award won by Jacqueline Fernandez
Intel International Science Award 2017 in the US won by India's Prashant Ranganathan
Best Destination for Romance' award given to Kerala's Munnar
Global Icon Priyanka to be honoured with Dadasaheb Phalke Academy Award
Satyabrata Rout honoured with Sangeet Natak Akademi Puraskar
June 2017
Anand Neelakantan, Haraprasad Das, Paramita Satpathy to be honoured with Kalinga Literary Awards
Spain's Princess of Asturias Award for Literature won by Polish poet Adam Zagajewski
Exceptional Public Service Medal to Michael A'Hearn posthumously conferred by NASA
Bhupen Hazarika Award 2017 won by Yeshe Dorjee Thongshi
A Horse Walks Into a Bar by David Grossman wins Man Booker International Prize 2017 on 14th June 2017
144 awards to states and institutions conferred by Rural Development Ministry
Qatar Airways announced World's Best Airline at 2017 Skytrax World Airline Awards
Label Rheson from Sonam Kapoor's fashion wins PETA Award 2017
Indian anti-hunger activist Ankit Kawatra has been chosen for Queen's Young Leaders Award
United Nations Public Service Award won by Bengal's Kanyashree initiative
Femina Miss India World 2017 won by Manushi Chhillar
July 2017
Indian of the Year Award bagged by writer Preeti  Shenoy
Telangana IPS Officer Mahesh Bhagwat conferred the Trafficking in Persons Report Heroes Award 2017
Indian-Americans Shantanu Narayen and Vivek Murthy honoured with Great Immigrants Award on 4th July 2017
Golden Peacock Award for Eco-Innovation for the year 2017 won by IROAF
Raipur's Swami Vivekananda Airport ranked first in Customer Satisfaction Index Survey
Lifetime Achievement Award for contributions in Lok Sabha received by LK Advani
August 2017
Actor Dev Patel honoured with Asian Game Changer Award 2017 by The Asia Society
Rahul Doshi crowned as 'Child Genius' in the UK on 20th August 2017
To check out One Stop GK Guide for Politics & Government, click here.
To check out One Stop GK Guide for Sports, click here.
To check out One Stop GK Guide for Entertainment – Trivia, click here.
To check out One Stop GK Guide for Business/Commerce, click here.