Goa Institute of Management – Interim Placement Report – PGDM and PGDM(HCM) 2013-15 Batch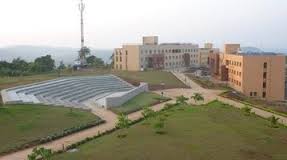 The Goa Institute of Management reports a good placement season this year. Reputed recruiters have already made job offers to almost all the students who expect to graduate with their PGDM in March 2015. The average salary offer is higher than last year.  GIM is confident of achieving a 100% placement by the end of the placement season, and with significantly higher placement remuneration. HSBC, Wipro Technologies, J P Morgan, Infosys, Cognizant, Deloitte, KPMG, Wipro Consumer Care are some of the marquee companies that have already hired from the batch.
More importantly, GIM has established a long term relationship with many reputed companies in developing courses for second year of PGDM and in providing summer placements. Students who excel in summer placement end up getting job offer.
Swapnil Desale is one such case. He says "The summer internship I had done during the 1st year helped me not only to get a pre placement offer but also to gain perspective of the FMCG marketing where I am going to work in future.    This opportunity has shaped my career really well and I am looking forward to having a good career ahead"
The recruiting companies have been from entire spectrum of industry. There is a notable increase in hiring from IT and financial sector. Aditi Asthana says "Having a work experience of three years in IT, It was very important for my career to get a role of consultant in IT industry that is in line with my skill set and salary expectations. GIM helped me get the apt role in a top IT firm that valued my work experience in terms of both profile as well as package. The counselling sessions arranged by placement committee with experienced personnel in industry helped students a great deal in preparation specific to their target roles and companies."
The placements of students in the new PGDM Healthcare Management Course (HCM) have also made a good start and GIM is confident of a 100% placement here also with higher remuneration package
The institute displays a refreshing dynamism under its new Director Dr. C. J. Arun, S.J who is determined to taker GIM to much higher levels of learning and research within the next five years. Reflecting on the placement trend he says "Placement is always an intensive activity mostly crammed in few days. The pace went up this year judging by the companies visiting GIM and hiring a large number. It is a positive reflection of quality and acceptability of our students."