The On-Going Journey Of An Average Engineer In The World Of CAT
I don't write. I hardly ever did. The only times I had ever written apart from taking notes or scribbling quant was when I was in my first relationship. (I know! Cliché). Anyways, keeping that aside I would request you to not judge me on my vocabulary prowess or my grammatical sense but rather on the content of the article. And even if a single person reading this can relate to his or her life, it would be a huge motivation for me to pen down my thoughts again.
Coming from a middle-class family there was pressure, all sorts of pressure, all the time but mainly academic pressure. Initially, it was not a problem. I loved to study rather I loved to get those magical 90's which meant much more to my parents than it ever did to me. I also longed for those merit certificates which we used to receive in big auditoriums in front of so many students basking in the adulation. By now I hope you understand that I was a fairly good student. (Not the best, but definitely a contender to be the best). Things were going well until class 9. But the year which catapults you to the world, when you will be judged, when every neighbour, and relatives are anxiously waiting for your results, I faltered. I failed to even manage an aggregate of 90% and landed with 89.2% (Science, Math were above 95, but English and Environmental Science took me down). I didn't feel bad because I felt my luck had deceived me as I had left no stones unturned. But my mother had high expectations, the pain couldn't be concealed, it reflected in her eyes even though she never said anything aloud. That day I felt sad, really sad. I promised myself that I would show them when it mattered, I will show them in JEE.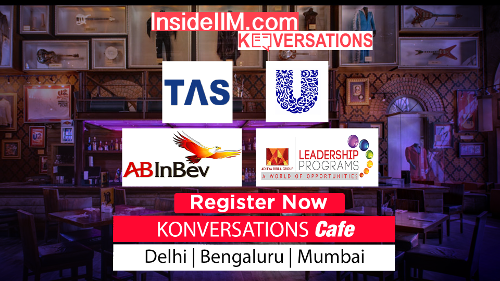 Class XI was similar to a packet of Lay's chips. You don't remember when it started and got over. In the meantime, I had my first relationship. And all my wall hanging daily routines were mere pieces of paper now. I completely stopped functioning, mother's expectations flew out of the window and all I could do was think about her. I was having a gala time and stopped studying. My conscience used to prick me time to time but the relationship was too overwhelming to be prioritized later. And just when nothing could have gone wrong, everything went wrong. Within a span of 2 months, we broke up (for reasons ambiguous).
A huge blow to my confidence that shattered me, pushed me into depression and I was in a state of oblivion. No wonder, boards where nothing but utterly embarrassing. Moreover suffered from chicken pox just two weeks away from all the Engineering exams. Failed again, labelled as a big mouth and what not!
Pursued engineering in a TIER-3 college. Hated the college like anything because of its campus, good for nothing professors, very less 'like-minded' people and suffocating in a sea of mediocracy. But one silver lining among black clouds, participated in numerous competitions, even won a few of them. Incidentally, I managed to get a direct PI in one of the top-notch automotive firms. But couldn't convert the interview, failed again. Anyhow in the next round of placements cracked one of those IT firms and thanked God for saving me from any more embarrassment. Then applied for navy, air force, and army. I did manage to crack all three first round and went to my first naval selection board (NSB) in Coimbatore. I went there to have fun, had absolutely no idea and just enjoyed those five days in the camp. I was among 75 people to be recommended by NSB as a Sub. Lieutenant out of the whole country. I couldn't thank god enough, all my life I was waiting for a breakthrough like this, to do something when it mattered. I was happy. I was content.
But the moment was very very short lived. Literally 2 days. During medicals, I was diagnosed with Flat Feet (a medical condition where your feet don't have an arch) which meant a permanent rejection from the defence forces. I was flabbergasted, devastated and all those dreams of wearing the uniform and riding an Enfield dissolved within no time. Applied for appeal medical board, review medical board but the decision prevailed. I had no other options but settle for that IT job.
After joining the IT firm, found solace in a lot of underachievers like me. After the initial 5-6 months, excitement to work on so-called R&D projects has been in an irreversible downward spiral. Weekends are spent on FIFA, movies and Blender's pride. There seemed to be no motivation for me anymore. I had accepted the fate of being an average engineer with a less than average compensation. Started growing indifferent to everything around me. I was feeling helpless and I stopped looking for help.
Not much had changed apart from my relationship, I am with someone now, who is constantly trying to push me to get out of this comfort zone. In fact due to her repeated tantrums only, I had filled up the CAT form and appeared for CAT last year casually. I was a little surprised after seeing the results. It indicated that I was not yet finished. I still had it in me.
This was an eye-opener and I finally took a resolution of stepping out of that sweet comforting bed. Right now as I write this article the rest of my roommates are still hungover from last night's alcohol. Success to me was never money, it is not even a job in the world's best organization but success to me is when you can push that negative resisting force, which has been holding you down for so many years. That is the time you can look yourself in the mirror and say, "Bro, you did it".
I want to see myself next year in any of the top b-schools in the country.
I want to experience those huge lush campuses, where everyone is singing along to that acoustic guitar.
I want to stay awake till 4:00 am and discuss about our game plan for the competition tomorrow.
I want to listen to the brilliant minds of the industry telling us all about how their brainchild caused a revolution.
I want to be with the best, I want to become the best.
And there is no short way. If you also share the same dream, we have got a year (almost), for all those who are working, we just need 3 hours every weekday and 6-7 hours each day on the weekends.
It is doable. It has been done. It will be done again.
By people like you and me. So let's buckle up, go all-out attack one last time. If you don't, well you will survive but you won't be able to face that mirror I suppose.
All our life, we hope for some turn of events, we hope to get that good college, a good job, good salary (the list never ends) without even putting that conscious effort.
So with a little bit of hope and maximizing efforts let's go for it. I will be waiting to prove my valour yet again this November.
As Stephen King said: "Remember, hope is a good thing, maybe the best of things, and no good thing ever dies".