Govinda Aalaa Re – Dahi Handi Celebrations At IIM Trichy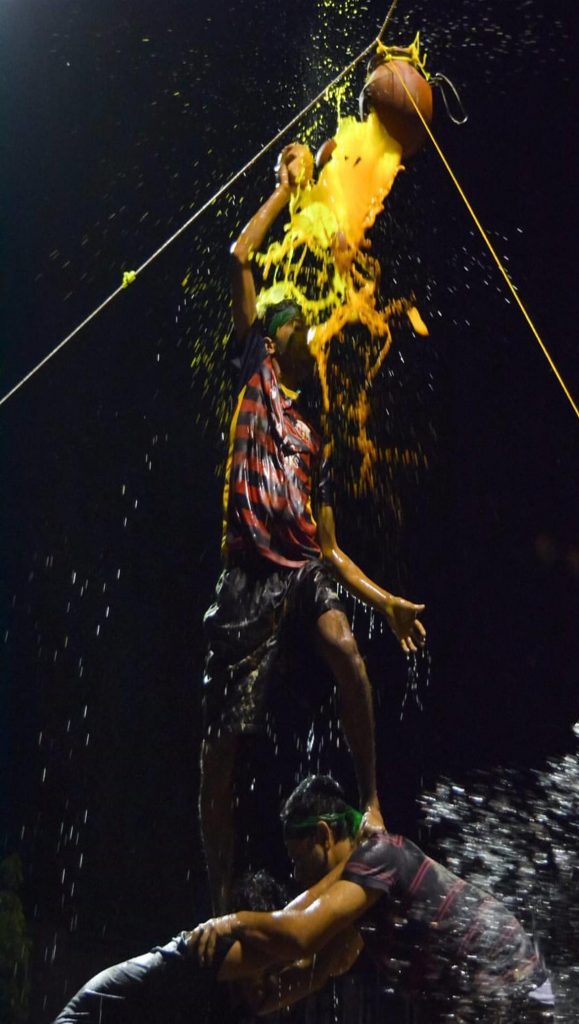 You miss home the most when there are festivals. You miss the general buzz, the running around, the rituals, the special food, the people, the atmosphere- everything. And with the festival season right around the corner, you miss the fun. But IIM Trichy makes sure you don't feel so melancholy.  You read the previous article about how we spend long weekends. This one is about how we spend a weekday, bang in the middle of exam season.
Frankly speaking, most of us did not realize that Krishna Janmashtami was right around the corner. With assignments, quizzes, presentations and exams, these things tend to slip your mind. And one fine day, while running from one class to another, you see a poster- inviting you to be a part of the Krishna Janmashtami celebrations.Even when you are preoccupied with the general academic stuff, you will smile to yourself mentally.There is something to look forward to now.
The Section Wars of the newly inducted batch had already started. They had gone head to head with each other in sports, dance, music, modelling, acting, writing and photography. With the Dahi Handi celebrations, it was time for another battle. Which section will break the handi the fastest?The usual banter had started. People sportingly volunteered to be a part of the human pyramids that are so integral to Dahi Handi.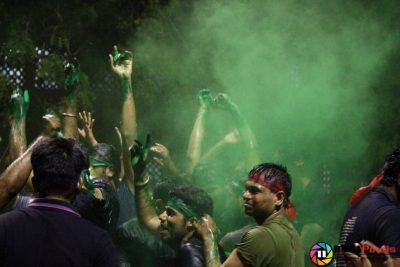 The Beryl ground saw a huge turnout of people. Everybody was there, ready to support their section. Each section had their own distinctive color. Faces were smeared with the paint and headbands were worn. Now, everybody was ready for the battle. The practise sessions of the pyramid formation were fun in themselves. The hooting, booing, cheering and music filled the air.What an evening!
The pace at which the handi was broken by each team was fairly surprising. As if they had been doing this all their life. But hey, with teamwork and coordination, you can achieve the most improbable of tasks. The dahi handi was followed by the inevitable celebrations and photo sessions. Whether you won or lost the battle was irrelevant. What you took away was indelible and fond memories. And sweets!