Guerrilla Advertising – Strategy With RS
Did you guys watch the Floyd Mayweather & Manny Pacquiao fight that was staged at Las Vegas in May'15?
This advertisement free event recorded 4.5 millions pay per view & attracted millions more viewers around the world who saw it live.
While viewing this event did you notice anything strange? If not, then see the pic below.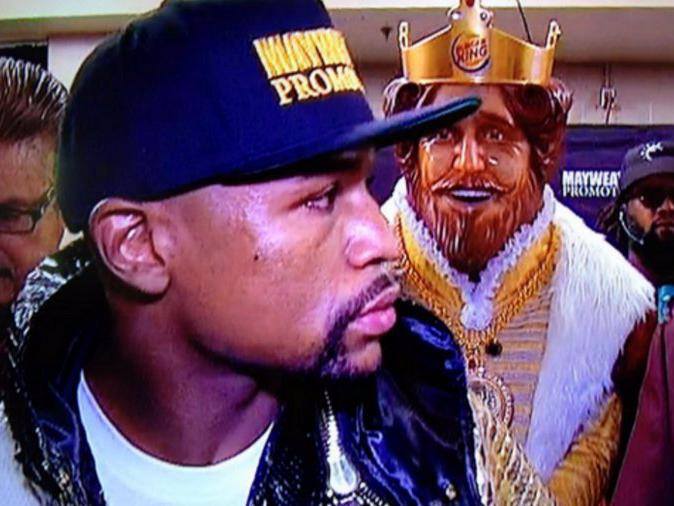 Now do you notice something 'strange'?
No?
Do you notice Burger King mascot, King – the robed mascot just behind Mayweather shoulder?
This pic below was taken when Mayweather emerged into the MGM Grand arena & just behind him keeping pace with him was the Burger King's King mascot.
Burger King had found a way to successfully place its mascot in this major global event through a strategy popularly known as Guerrilla Advertising. In it, a brand owner spends little but gets a disproportionately high bang for its buck.It is rumoured that Burger King paid Mayweather $ 1 million for according its mascot this privilege to accompany it. This is a fraction of the cost that a brand has to pay for a 30 – second advertisement spot on Super Bowl.
It seems that Burger King is adopting Alternate media – Buzz, Public Relations, Events & Digital media, to build brand & shunning Traditional Medium – TV, Press, Outdoor, Cinema for building brands.
Is Burger King the only brand to have taken to Guerrilla advertising to build its brand?
Well A& F the US brand also indulged in it – when President Obama was running for the Presidential election it was seen on stage with him. (Referenced in the featured image above)
Bottom Line: The new age brand are embracing Alternative media vehicles to build themselves & in the process shunning Traditional Media vehicles. This is proving to be extremely cost effective way of building brands. You too should explore switching to Alternate media vehicles for building your brand.
By the way, do share any Guerrilla Advertising campaign that has caught your attention?
———-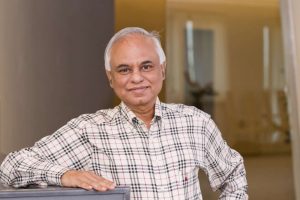 In this series, Rajesh Srivastava, Business Strategist and Visiting Faculty at IIM Indore gives you a regular dose of strategy case studies to help you think and keep you one step ahead as a professional as compared to your peers. Rajesh is an alumnus of IIM Bangalore and IIT Kanpur and has over 2 decades of experience in the FMCG industry. All previous Strategy with RS posts can be found here