Guest Lecture On "Detailed Overview Of The Media And Digital Marketing Industry" By Mr. Neel Pandya, Media And Digital Head, L'oreal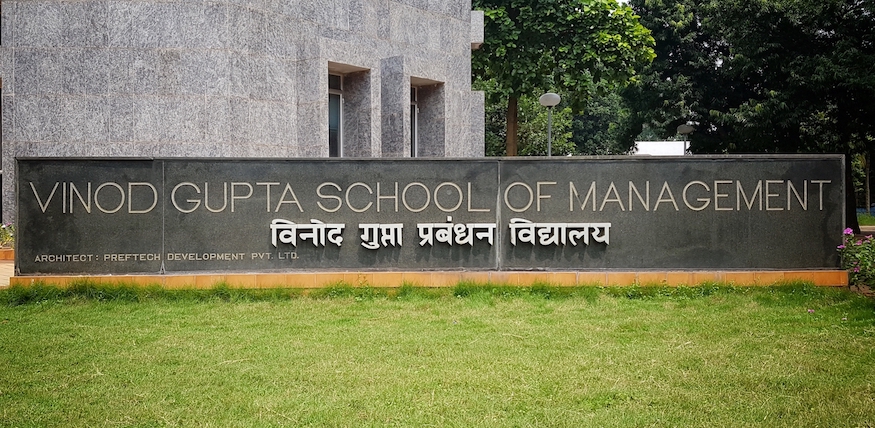 On 19th July 2018, the Vinod Gupta School of Management kick-started it's flagship guest lecture series 'Vaarta' for the Autumn 2018 session. We had the privilege of hosting Mr.Neel Pandya, Media and Digital Head, L'oreal as the opening speaker for this edition of 'Vaarta'. Mr. Pandya has over 10 years of industry experience and has worked for industry stalwarts like Vodafone and Future Group before joining L'oreal. His area of specialization includes Media Planning and buying, Media Strategy, Brand Management and Media Research to name a few. He has worked as a media and marketing expert across several companies and was also involved in media planning of brands like Clinic Plus, Dove, and Sunsilk to name a few.
Mr. Pandya gave a very insightful lecture on "The Overall Media and Digital Marketing Industry". He started by explaining how we are misusing the terms like digital and viral campaign and also busted a lot of myths about some of the commonly used jargons in the marketing industry.  Mr. Pandya also shed light on some astonishing statistics that showed how young India with a higher disposable income is shifting towards a more digital way of content consumption.
Mr. Pandya also spoke about the history of Digital and how e-commerce and social networking started to grow.  He also stated that even though the share of TV has gone down from 55% to 45% in the total Advertising Expense of India which is about 69 thousand crore, but TV still continues to have the highest amount of advertising expense. Press advertising is almost stagnant despite the growth of regional newspaper. The session was really informative as Mr.Pandya also taught the students about the working of TAM and BARC in relation to television viewer ratings. He explained how the marketers use parameters like Cost Per Rating, affinity, SOV and the like to understand the effectiveness of their ad campaigns.
The focus slowly shifted from TV to digital media and Mr.Pandya also explained the 6 principles of Digital Planning and how we can target the right set of consumers. He also explained the different KPIs used in the industry. The session was really interactive and the students asked a lot of questions. Due to which several other relevant topics were also discussed. Students got a chance to understand things like the difference between the strategy used to market the same product on TV and Digital Media. They also understood how can we prevent our own ad campaigns from cannibalizing our other products. We got to hear about the media and marketing world from the horse's mouth and we are sure this will help all the students who are aspiring to work in the advertising industry.
VGSoM Kharagpur
The Vinod Gupta School of Management is a business school in India. It was established in 1993 at IIT Kharagpur and was the first management school to be set up within the IIT system. It was initiated by a distinguished alumnus and a Life Time Fellow of the Institute, Mr. Vinod Gupta. In the year 2018, VGSoM completed 25 glorious years of its existence as a premier B-School of India. Today it is consistently ranked as one of the top 15 Institutes for business management in the country and boasts of a list of illustrious alumni holding prestigious positions in companies across the world.