Guest Lecture By Dr Duvvuri Subbarao – 22nd Governor Of The Reserve Bank Of India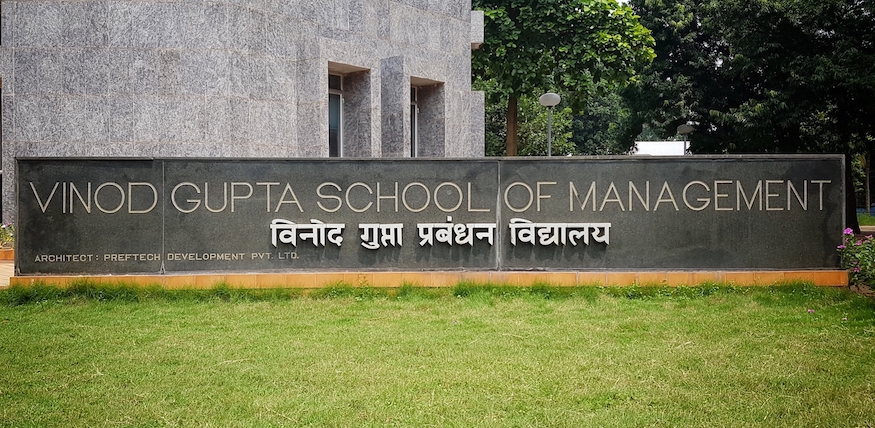 The Spring Session at the Vinod Gupta School of Management, IIT Kharagpur couldn't have started in any better way than getting a chance to interact with Dr Duvvuri Subbarao, the 22nd Governor of The Reserve Bank of India, a name that needs no introduction.  An alumnus of IIT Kharagpur, his visit reminded him of his days in the campus during the times when telephones had long cables and a mouse was something nasty to be found in the kitchen.
Focussing on the functions of RBI and how it makes a difference to the everyday life of any individual in the nation, he mentioned that, the most important role of RBI is to maintain price & financial stability within the nation all the while being pro-growth. The instrument to address these responsibilities is the primary interest rate & the Repo rate, the reason for monetary transformation. Dr Subbarao discussed that financial stability is to have a better operating financial structure one that is based on trust and that preserves consumers' safety.
Dr Subbarao then discussed the concept of Financial Inclusion and shared his own experiences of the times when he was working for the same. He said that financial inclusion is not merely about people having a bank account but, it is the number of active users that matters. It helps to merge the informal sector into the formal financial sector. The hindrance in attaining financial inclusion is the difference in the area of interests of the parties involved. The poor of the country looks towards the banks for loans, whereas the banks eye on their customers' savings. Dr Subbarao said that it is essential to understand the sociology of poverty to achieve financial inclusion.
Towards the end of the session, Dr Subbarao talked about the autonomy of RBI and how it must be conscious of its responsibilities and render accountability. He then addressed the questions put forward by the audience. It was an exceptional opportunity for the students to interact with such an esteemed guest and hear out his views on some major issues of the country.
VGSoM Kharagpur
The Vinod Gupta School of Management is a business school in India. It was established in 1993 at IIT Kharagpur and was the first management school to be set up within the IIT system. It was initiated by a distinguished alumnus and a Life Time Fellow of the Institute, Mr. Vinod Gupta. In the year 2018, VGSoM completed 25 glorious years of its existence as a premier B-School of India. Today it is consistently ranked as one of the top 15 Institutes for business management in the country and boasts of a list of illustrious alumni holding prestigious positions in companies across the world.