Guest Lecture On "Effective Change Management" By Mr. Sankarson Banerjee, CTO – Projects, National Stock Exchange Of India Limited (NSE)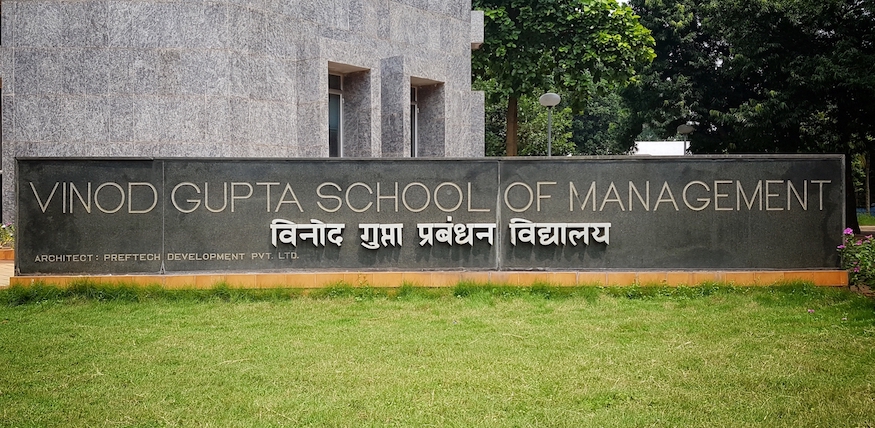 The Vinod Gupta School of Management, IIT Kharagpur had the honor of hosting Mr. Sankarson Banerjee, CTO – Projects, National Stock Exchange of India Limited on 20th July 2018 under its Guest Lecture series, Pratyaksh.
An alumnus of esteemed institutions such as IIT Kharagpur and IIM Calcutta, Mr. Banerjee has handled several exciting techno-managerial positions at corporate houses such as IBM, Mphasis, Accenture before stepping into his current role of CTO – Projects, NSE. His extensive work experience in areas like e-commerce, m-commerce, cloud, strategic outsourcing and the changing world of online and social media spoke for itself when he lucidly explained "Effective Change Management" to the future managers in the audience.
He started the session by underscoring how history has proved that we are all intrinsically resistant to change. Then he went on to elaborate on five things that are needed for effective change management, which are-
•    Start by thinking small
•    Make them big by expanding the main objective
•    Ensure that people adopt the changes in question
•    Know how to get there
•    Learn how to measure the outcomes
In this context, Mr. Banerjee highlighted a very interesting fact – Success is as much an accident as failure is. Therefore, it is essential that we attach as much significance to learning from success as we do to learning from failure. The ability to replicate success is of paramount importance.
Talking about challenges in entrepreneurship, Mr. Banerjee emphasized on "fear of the unknown" as the biggest hurdle. He explained that risk-aversion cannot go hand-in-hand with entrepreneurial ventures and that there is no point in wasting time trying to polish an idea, rather, if there is an idea, time should be judiciously devoted to executing it.
Commenting on how to increase one's sphere of influence, Mr. Banerjee urged the students not to keep their spheres of influence limited to work.
The crisp and enthralling lecture was concluded by an interactive Q&A round that provided the students a deeper understanding of a variety of matters ranging from features of NSE transactions to overselling vs. underselling of ideas in entrepreneurship.
VGSoM Kharagpur
The Vinod Gupta School of Management is a business school in India. It was established in 1993 at IIT Kharagpur and was the first management school to be set up within the IIT system. It was initiated by a distinguished alumnus and a Life Time Fellow of the Institute, Mr. Vinod Gupta. In the year 2018, VGSoM completed 25 glorious years of its existence as a premier B-School of India. Today it is consistently ranked as one of the top 15 Institutes for business management in the country and boasts of a list of illustrious alumni holding prestigious positions in companies across the world.