Guest Lecture On The "First Globalisation Experience" By Mr. Ravi Kant, Former Vice Chairman And Managing Director, Tata Motors
On 11th October 2017, the Vinod Gupta School of Management, IIT Kharagpur had the privilege of hosting Mr. Ravi Kant, former Vice Chairman and Managing Director of Tata Motors for a guest lecture.  Mr. Ravi Kant is an alumnus of IIT Kharagpur and is soon to join his alma mater as a distinguished professor. Post the completion of his B. Tech, he went on to pursue his Masters and Honorary DSc, from Aston University. He has an illustrious career graph at Tata where he acted as the chairman and director for several group companies.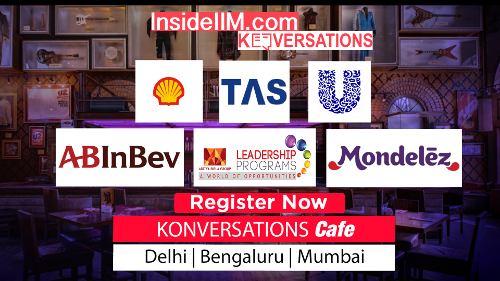 Mr. Ravi Kant is credited for playing an instrumental role in the development of Tata Motors. He is the brain behind the spectacular turnaround of Jaguar Land Rover – the iconic British multinational automotive company that Tata Motors had acquired from Ford in 2008. Complementing this, Mr. Ravi Kant also played a key role in the development of India's most affordable car, Tata Nano and India's best-selling mini truck Tata Ace. Since his retirement in 2014, he has stepped into the role of a mentor and consultant. Now, he serves as the Chairman of organizations such as the Indian Institute of Management, Rohtak, Tata Advanced Materials Ltd, and TAL Manufacturing Solutions Ltd. Apart from serving as a director for the National Institute of Design, Enactus (USA) and Wonderworks (USA), he has also worked as a Non-Executive Independent Director of Vedanta Limited.
VGSoM hosted a 3-day visit of Mr. Ravi Kant in which he addressed the 1st year MBA students and the members of the "Science of Happiness" program. During his lecture, Mr. Ravi Kant harked back to Tata Motors' first globalization experiment, the acquisition of Daewoo Commercial Vehicle Company of South Korea and the challenges that the company, under him had to tackle at that historical point in time. From cultural barriers to the unwillingness of the Korean automobile giant to merge with an Indian company, Mr. Ravi Kant played an indispensable role in helping the company conquer it all. He advised the students that as future leaders they should be willing to accept cultural differences and learn to think from the point of view of others. The esteemed speaker highlighted how crucial it was for Tata Motors to let Daewoo work in its conventional ways and not impose new work cultures. Mr. Ravi Kant shed light upon the lessons that one can learn from this landmark globalization exercise.
He talked about how he managed to turn around Jaguar Land Rover, a brand that has added substantial value to Tata Motors. He explained how he had to implement cost-cutting measures and do away with certain assets to help Tata Motors recover from a loss, ultimately leading to a reduction of its break-even point by half. According to him being future ready, getting first-hand knowledge of the customer base and taking care of soft issues of the company are the keys to success for a manager.
In his lecture on "Happiness" to the members of the "Science of Happiness" program organised by the Dept. of Humanities & Social Sciences, Mr. Ravi Kant emphasised on how happiness can be derived from everything around an individual, even the incidents that apparently make one unhappy. Setting one's goals and priorities can help one achieve job satisfaction which is a key to happiness in today's world. Citing the example of the CSR activities of Tata Motors and his own involvement in charity, Mr. Ravi Kant inspired students to be selfless and care about the happiness of others.
With such an immense knowledge base, vast experience, and invaluable insights about the corporate world we are sure of Mr. Ravi Kant bringing unparalleled value addition to IIT, Kharagpur. Thus, we look forward to hosting him again at VGSoM in the times ahead.
VGSoM Kharagpur
The Vinod Gupta School of Management is a business school in India. It was established in 1993 at IIT Kharagpur and was the first management school to be set up within the IIT system. It was initiated by a distinguished alumnus and a Life Time Fellow of the Institute, Mr. Vinod Gupta. In the year 2018, VGSoM completed 25 glorious years of its existence as a premier B-School of India. Today it is consistently ranked as one of the top 15 Institutes for business management in the country and boasts of a list of illustrious alumni holding prestigious positions in companies across the world.