Guest Lecture By McNROE Consumer Products Pvt Ltd – NMIMS Bangalore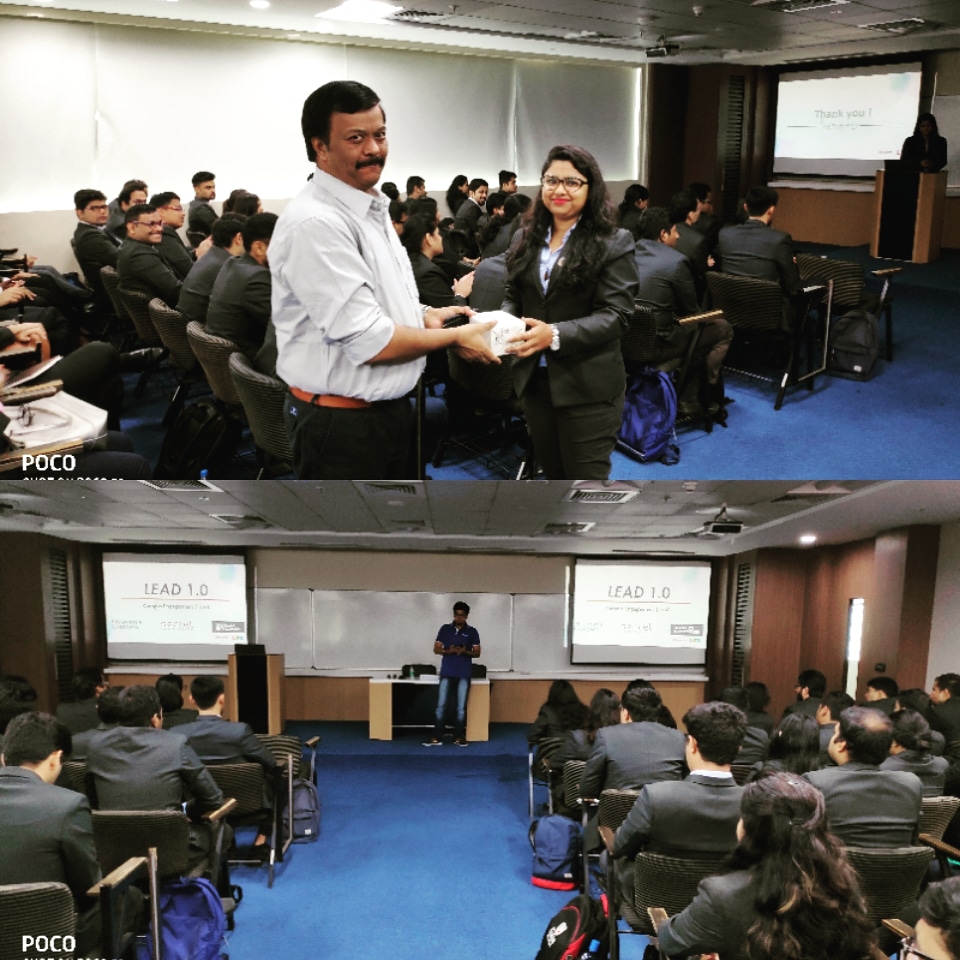 McNROE Consumer Products Pvt Ltd Head R&D and Quality, Dr. Venkatesh Shankar and Brand Ambassador, Mr. Laksh Narang addressed management students at NMIMS Bangalore on 7th October 2018. Dr. Venkatesh holds many live patents and has over two decades of industry experience. At McNROE he leads a team of doctorates, technologists, chemists, microbiologists & consumer scientists to create innovative & relevant products for consumers across the pyramid. Mr. Narang is an alumni of NMIMS Bangalore and currently is part of the Lead 1.0 Campus Engagement program at McNROE. Mr. Laksh Narang shared his experience and learning as a young Management Trainee at McNROE with the students.
Dr. Venkatesh discussed with the students many management philosophies of the McNROE Founder  & Director Mr. Narendra Kumar Daga that have worked for the company and can be applicable to all growing organization. "Think Global, Act Local" is at the very core of McNROE's operation. Sir insisted that creating global quality products keeping in mind local customers is the way forward for companies. And to be able to achieve this, companies should invest in developing strong R&D and Market Research Teams.
Further, Sir talked about how McNROE thinks ahead of time and invests R&D resources in creating products for future customer needs. Dr. Venkatesh concluded his talk by highlighting the importance of quality and innovation for companies to remain relevant and create sustainable products.
PR Cell, NMIMS Bangalore
The Public Relations (PR) Cell of Narsee Monjee Institute of Management Studies (NMIMS), Bangalore is a student body comprising of both first-year and second-year PGDM students. The PR cell works towards creating and enhancing the brand image of NMIMS, Bangalore through a variety of events and campaigns. PR Cell is also responsible for organising NMIMS Business Conclave and TEDxNMIMSBangalore, which is the flagship event of our institute. Besides organising events, the PR Cell also works towards building the brand for the college through engagement with media houses, promotions on social media, and helping NMIMS aspirants take a wise decision with regards to admissions.