Guest Lecture By Ms Niranjana Ravi, Senior Director Strategy Deployment At Flipkart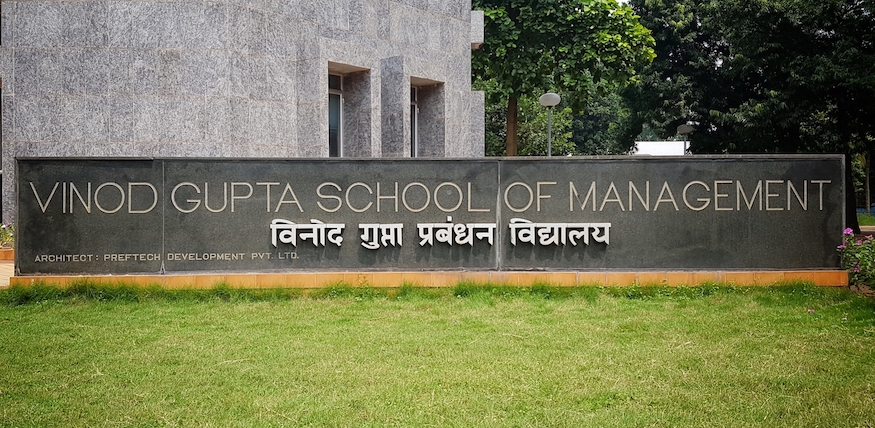 On 30th August 2018, Vinod Gupta School of Management, IIT Kharagpur had the privilege of hosting Ms Niranjana Ravi, Senior Director Strategy Deployment at Flipkart under its flagship guest lecture series 'Vaarta'. Ms Ravi in her career spanning over 20 years, has achieved a stellar record in managing revenue-generating flagship software products, platforms and business programs at industry giants like Hewlett-Packard, Yodlee, Ford and Flipkart. Experienced in leading cross-functional distributed global teams, she has devised winning strategies both in fast-growing tech start-ups as well as Fortune 10 companies, in the US and India.
Ms Niranjana started with a delightful observation on how successful execution is a core essence of any role. She further enunciated by noting that how an effective execution can be a catalyst for someone to broaden his boundaries and give him the necessary confidence to contribute better to the cause of the organization. For the budding managers in the audience, she also led out a framework based on her decades of experience, comprising of 3 critical aspects viz FOCUS, MEASURE, SCORECARD. This will help an individual to efficiently scale his/her goal. She emphasized the importance of collective belief towards a common cause, as one of the key ingredients for organizational success. Citing the example of Big Billion Day, which is co-incidentally her brainchild, Ms Ravi explained how all the stakeholders (both internal and external) were made to believe in the untapped potential of the e-commerce industry, in turn driving such a massive sales initiative hitherto unheard of in the Indian Market. Ms Ravi further noted that the sheer volume of user data that Flipkart possesses needs to be analyzed in an optimal and responsible manner to gather insights into consumer behaviour trends thereby enhancing the user experience.
Ms Ravi enthusiastically answered various questions asked by the students making it a very interactive and informative session. Her real-life examples the intriguing story of the "Big Billion Day" was extremely helpful in understanding the holistic approach towards shaping our vision into reality. These insights and perspectives will definitely help us in our journeys to become transformational leaders.
VGSoM Kharagpur
The Vinod Gupta School of Management is a business school in India. It was established in 1993 at IIT Kharagpur and was the first management school to be set up within the IIT system. It was initiated by a distinguished alumnus and a Life Time Fellow of the Institute, Mr. Vinod Gupta. In the year 2018, VGSoM completed 25 glorious years of its existence as a premier B-School of India. Today it is consistently ranked as one of the top 15 Institutes for business management in the country and boasts of a list of illustrious alumni holding prestigious positions in companies across the world.