'Guitarist By Day, Footballer By Night' – Sidharth Sharma – Best50 – Class of 2017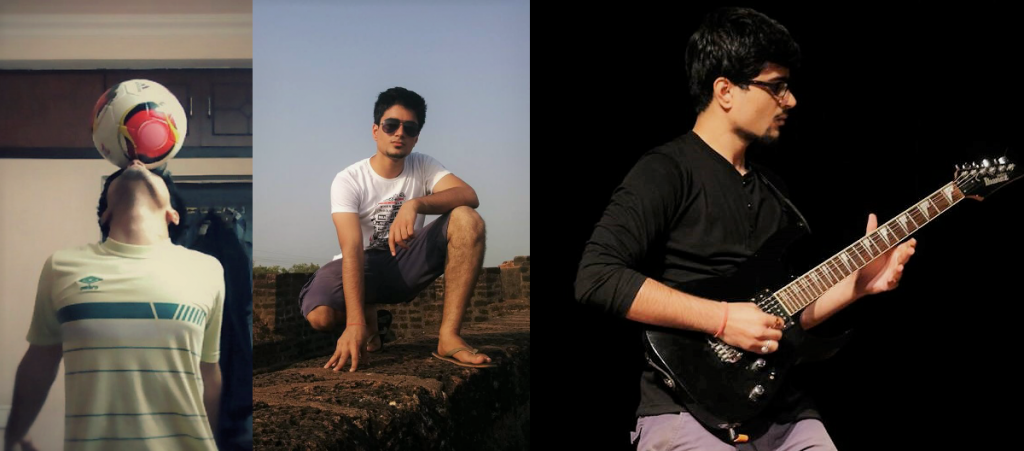 Well, there's SO much to me than meets the eye, as it is with most people. However, I'll do my best to pen it down here.
About me:
I was born and brought up in Noida where most of my schooling happened. I developed a keen interest in robots when I was small (kudos to little remote-controlled cars) and completed engineering in Electronics and Communications from Indraprastha University. Twenty-nine robots and two failed start-ups later, I decided to give MBA a shot. Oh and how I love my decision!
IIM Indore is one of the best things that happened to me! Apart from the regular hullabulla concerning an MBA, the learning is immense and the friendships you form are priceless. In a place where you can easily get streamrolled, the attitude to continuously learn new things and never give up is what will make a B-school worthy of your commitment (read as investment).
A Scholarship holder in school and UG, I have been academically very consistent. The real test, however, lies in excelling in a B-School like IIM Indore where being a 9-9-8 is an abomination (philosophies like "Marks don't matter!" proliferate :P). However, I have managed to be in the top 15 percentile of a 570-strong batch and won various case competitions. This is on top of being the official party handler for IIM Indore because hey, that's what Cultural Committee does right? (high-five to fellow members!)
What really differentiates me in a pool of stellar candidates are my extra-curricular skills. A Trinity Grade 7 guitarist, I play more than 13 musical instruments (currently learning the harmonica!). Having opened for bands like Parikrama, Indian Ocean, etc., I love the rush music gives me. It is second to nothing but sports I think. I am a football enthusiast and have captained a team of 16 best-playing footballers from over 100 colleges in the Zonals. Also a sprinter, I was fortunate to get a chance to represent Delhi in Sports Fest 2014 where I clocked a career best of 11.21 seconds (100 metres) in trials. Had it not been for a fractured ankle, my life may have been totally different.
From being a State Level Sprinter to securing 99.999 percentile in an Aptitude Test (NMAT-2015), what defines me is my hunger for knowledge and my never-give-up attitude!
Give us an instance when you failed miserably and how did you overcome that downfall?
I believe that failure and success are defined by the person itself. Most people assign a certain objective and if unable to reach it they are forced to accept defeat. Personally, I would consider it a failure even if I am able to complete a certain goal but end up expending more than the allotted time or money.
The instance that I'll like to recall is one of my live projects with a global headhunting firm. The opportunity was open to students across top B-schools and my team was selected after a rigorous process. The main deliverable was forming the Go-to-Market Strategy for the firm in Africa. The client was very demanding and it required constant communication from both sides. What made it more difficult was that he used to live in Los Angeles and the time difference just exacerbated the problem. The mid-term review was a big failure as we fell short to make good inroads into the project and underestimated its scope. Moreover, we had failed to convey that the expectations were larger than what we could possibly deliver in the time frame.
The client was obviously disappointed with our work and threatened to pull out. We straight-away went into overdrive mode. This project was prioritised before all our work and we started giving 14-15 hours a day to the project (given that our exams were scheduled in the same week, it seemed like a herculean task!). We were constantly in touch with him through Whatsapp, E-mail and Skype and though we exceeded the project deliverable date, the client was satisfied with our work and appreciated our efforts.
The biggest learning I got from this incident was the importance of communication. Had we conveyed our initial apprehensions at the outset, we wouldn't have damaged our relationship with the client.
If you had a magic wand, what is the one problem in India that you would magically wish away? Explain why.
Given that I can only abolish one and only one problem, I would want to resolve something that makes us suffer the most. Only one word comes to my mind: poverty.
I believe whatever you achieve is a function of two things: luck and hard work. Thus, being born in a poor family is something that is out of one's hands and just because of misfortune a person shouldn't be deprived of opportunity. If I could magically wish away poverty, I would want it in a way that puts everyone on an equal footing. Thus, it would mean access to goods, infrastructure, resources and most importantly good education to even the lowest strata of the population.
This will further solve two things. Firstly, it would solve the crisis of reservation as no class would be backward anymore and thus, meritocracy would be of utmost importance. Secondly, crime would reduce tremendously as poverty and crime have a cause and effect relationship. This being said and done, a major drawback exists around such a system. As this will be a socialist model, it would have a tendency to fall down. Sustainability thus would be a big issue.
What is the biggest risk that you have taken so far and why?
In my 1st year of UG, I was really passionate about music and wanted to make a career out of it. Having learnt music for 6 years, I thought I'll start providing guitar classes on my own. So I decided to set up my own shop. Firstly, I needed a place to rent because I couldn't use my home. Second, I wanted ~10 guitars so that I could teach maximum students together (economies of scale).
I had 30,000 INR worth savings and my family was not willing to give me anymore. I knew if I could get 20 students, take 8 classes a month (on weekends), charging around Rs. 200/class, I would break even in about 6-7 months. So, I bought the necessary equipment, rented the cheapest room available and put up shop. The first month, I got 3 students. There was no way I would break even with such numbers and hence I decided to reduce the price to the lowest in the area to Rs. 100/ class. The following month I had 4 students. I decided to get some flyers made so that every society in the vicinity could be my customer. Alas, the student enrollment was 8 that month. That is when I decided to quit the business.
This failure was exacerbated considering how I had financed my business. A good acoustic guitar costs around 7-8k. Thus, 10 instruments plus other equipment cost me around Rs. 90,000. And the rent was Rs. 12000/month in the place where I used to live. Since my family had not agreed to finance me and I was not in any position to take a loan, I went to my friends and borrowed close to Rs. 70,000. Some part was repaid by selling the guitars I had bought for a loss. Personally, this incident was the biggest risk I ever took in my life.
Retrospection has helped me realise how faulty my techniques were. Firstly, I ignored the social channel for marketing and generating leads. Second, I confined myself to only guitars which further restricted my audience. Third, lowering the price was a bad move because people consider price as a proxy for quality in services like these. Low credibility could also have been one of the major reasons.
Thus, I started getting music certifications. I looked into the aspect of home tuition and realised margins were better. I made my own website and did SEO to improve awareness.
This experience has taught me the importance of good business judgement. And more importantly, the value of friends. 🙂
P.S: I sketch portraits too.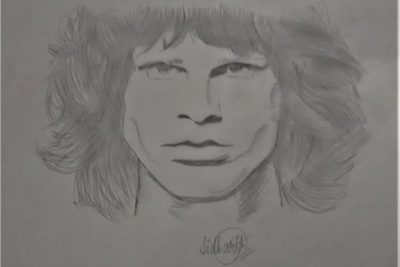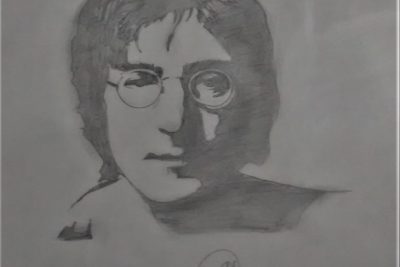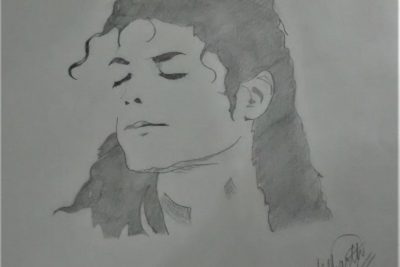 Feat.: Jim Morrison, John Lennon, Michael Jackson
Contact information:
Email: p15sidharths@iimidr.ac.in