Gyaan And Seniors – IIFT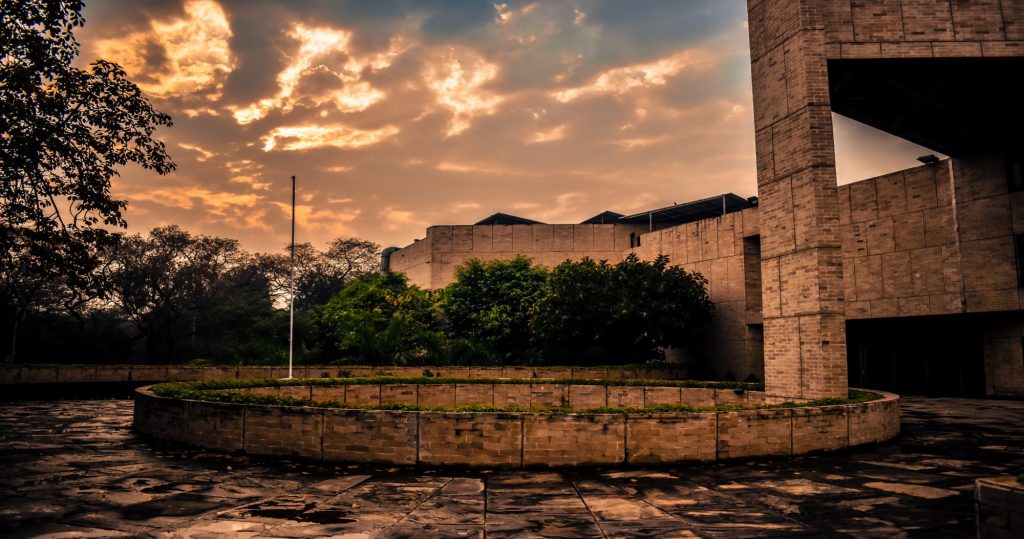 CHAPTER 1: GYAAN!
"Write your name here and sign in front of your room number", Watchman at the C-9 Hostel ordered as I entered the hostel premises. The stark white washed building didn't look welcoming at all and my room (no. 206) was bare except for a simple bed placed at one of the corners and an almirah at the other, although it had a nice balcony. When I opened the desk drawer, I found something written on it with the heading 'Gyaan'(Wisdom) . Those were some sacrosanct points written by a senior which were hilarious as well as scary. This was my first indirect interaction with the chief source of information at the IIFT "THE SENIORS!"
CHAPTER 2: THE SENIORS
After the induction session ended, we were asked to wait for the members of the IMF. "Cool! International Monetary Fund members will be addressing us" I thought but the people who aggressively climbed onto the dais had different intentions. "Students at the back rows, come to the front in 10 seconds", said a guy with spectacles sternly and the room full of students obeyed. "We the 'International Management Forum' members now commence your Personality Development Program.
One of the important aspects you get to learn when you come to the IIFT family is basic hygiene and the culture on the campus. One of the cornerstones apart from the administration are the 'SENIORS'. The PDP at first seemed torturous with the hectic schedules and assignments having deadline ending with 'xx:59:59' format. Retrospectively, one thing that a senior told us which I will follow is "When you feel your body is giving up, remember that you are utilising just 40% of your capacity". This, he said, will help us in our hectic corporate life where deadlines, customers and most importantly your boss waits for no one. It amazes me that even though I am senior to some of them considering age and a little bit of work experience, the lessons that they have learnt in last one year and their summer internship makes their inputs invaluable to me as a fresher at a grand scale. This experience has made me humble.
The strictness they exude which may at times be taken in a wrong sense, but I personally feel it's a facade they're maintaining so as to bring out our maximum potential and help us maintain the standard that brand 'IIFT' has promised to the corporate world. Simultaneously, the parties they organize display their softer, funnier and caring side.
I believe that IIFT, for next two years, will be a home away from home and seniors would be the guiding light and elderly members of the new family.
——————————————————————————————————————————————————————-
AB Idea payment banks started its operation from 22nd of February, 2018.  Aditya Birla Nuvo ltd. received approval from RBI to setup a payment bank.
My first introduction to AB payment banks:
I was fortunate enough to get into IIFT, my dream institute on my 2nd attempt. As soon as I got the offer letter, I started looking out for ways and means to connect to organisations which foster a growing attitude.
I got a chance to attend InsideIIM seminar conducted at Mumbai CLC where I was introduced to Aditya Birla payment banks through current members. The culture of the organisation and growth opportunities mentioned piqued my interest for which I kept my eye on LEAP with ABGLP.
Why AB payment banks?
Aditya Birla group with its new initiative has a start-up like environment and having worked in one at a position of responsibility as an Area Manager, I believe that I can contribute by delivering quality results with desired agility and accuracy within the targeted time frame.