What Happens In A B-School – Expectations Vs Reality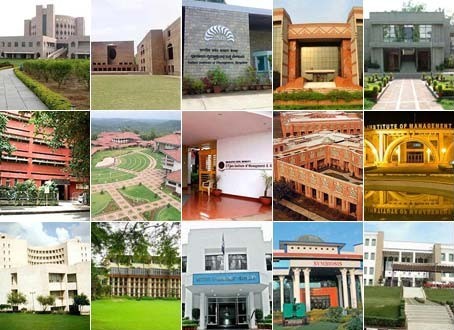 We all develop our perceptions of a b-school from what we read, hear & see from family, friends, relatives, coaching institutes, social media, TV, print media and the internet. However, the reality might often be different than what we expect. After securing admission,  there are certain things which a student realises are pretty different than what they imagined. That calls for a reality check so that one can better understand what's in it for a potential aspirant.
1.Expectations: It will be all Fun and Games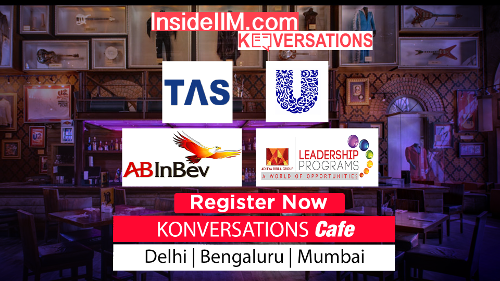 Coaching centres and parents often portray that the b-school is the final feather in the cap that one was destined to achieve. One is made to believe that getting in a b-school is the final hurdle that lies between the aspirant and their dream career and that life gets super easy right after you step on the campus. The aspirant is made to believe that it is a smooth ride once you enter a b-school. What happens once you get in a b-school is rarely focused upon.
Reality: You party hard. You work harder
As soon as you get into a b-school, the MBA programme is designed to directly plunge you into rigour. There is no honeymoon period, as certain people with work experience might be expecting. There will be times when you could unwind and relax but that definitely comes after at least a few days of assignments, quizzes & presentations.
2. Expectations: You need to work hard only until you get admission into an MBA school
You may often get to hear from your parents, relatives or friends that all struggle related to studies will cease to exist once you secure admission into a good b-school. You may be told to give-it-all just one last time.
Reality: You have to work hard (or even harder) after you get admission into an MBA school
This expectation is actually an extension of the vicious cycle of  'Just this one-time' series that every Indian parent uses. The 'Just this one-time' series is experienced when we are told to work hard for 'just' the 10th class exams, then for 'just' the 12th class exams, then 'just' for graduation' and finally 'just' for MBA. Once you enter a good b-school, you share the classroom with the best minds of India. Don't think for a second that they will leave any stone unturned during the course. You have to be at the top of your game in order to be at par with them. This tests your limits and even helps you to break them.
3. Expectations: Only those with 'considerable' achievements get into a top b-school
Students often underplay themselves by believing that only those who are toppers or national level players or those who have extremely strong extracurricular are the only ones who can secure admission into a good b-school. They believe that they are 'too average' for a b-school.
Reality: You don't need to be an 'over-achiever' to secure admission in a good b-school
Different b-schools have different weightage attached to different criteria. Some stress more on CAT/XAT/SNAP/GMAT/NMAT scores, others focus more on the academic record. Some give more weightage to extra curricular, others give more weightage to diversity i.e. gender, stream etc. If you are decent in everything or good at only a few things, you may still have equal chances to make it to IIM A than the next door Sharma ji's son.
With these unreal expectations levelled, you may now proceed to better understand what not to expect from your b-school journey after you land in the campus and be ready to make it one of the most memorable experiences of your life.