Harshit Kalra Brings Glory To India – World Business Dialogue Convention – IIM Raipur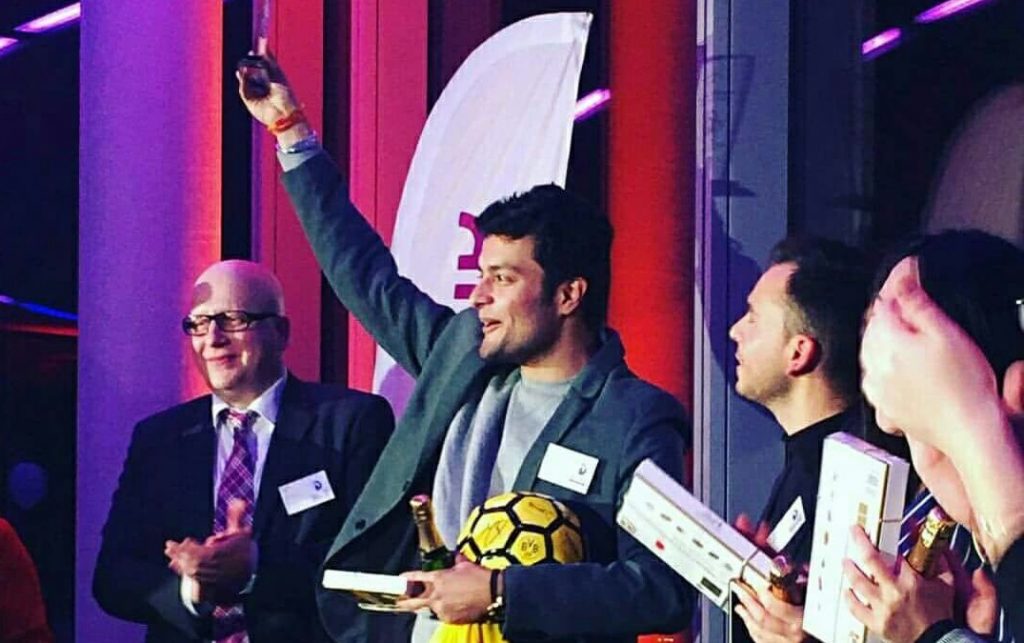 I returned home with a trophy in my hand and countless memories in my heart! The five days spent in Germany gave me numerous experiences, thrills and moments of an adrenaline rush. But above all, they gave me so many friends and memories to cherish lifelong! From the very first day when we all were taken out for sight-seeing, the city of Cologne marked an everlasting impression through its mesmerizing Roman Architecture and the grandeur of The Rhine and the Cologne Cathedral, one of the finest masterpieces of Gothic Era; the 533 steps climb gave us a wide view of the entire city. The warm and their affectionate dinner and the dessert hosting by two different natives of Germany replaced the feeling of homesickness with joy, and we raised our glasses of beer to Prost!
The second day, which was the day for the Science Slammers' former performance or initial screening round, Pia and Adriano, the coordinators of Science Slam took us to the Head Quarter of Evonik at Essen; another splendid piece of Architecture, this time actively Contemporary. To be selected in the top 3 among all the slammers, for the final Slamming at Koln SKY Tower and presenting my research before the eminent jury gave me my first surge of excitement and anxiety. Moments before my final stage performance I got cold feet. But as soon as I stepped on the stage I knew, this was it and I had to nail it! These thoughts make me nostalgic about the entire duration. My fellow people from India, Pakistan, Argentina, Taiwan, Mexico who were a constant support and motivation for me! I was nervous when it was the time to declare the result, and there it was, the feeling of representing my nation, India, on a World Platform and earning pride for it is simply indescribable.
The final conference on the fourth and fifth day was something to mark on. Hearing, learning and getting inspiration from renowned business personalities from divergent fields is something that I thank WBD for! Networking lunches and dinners with people from all around the globe provided me with a broad outlook on various business aspects. Keeping in line with the topic of the convention "Facing Change", we were part of various workshops customised for each of us based upon our preferences. These workshops exposed us to some defining trends of the future and an opportunity to meet up with the leaders of tomorrow. These sessions were full of inspiring speeches and overwhelming impressions. And then the best part of the conference came up "The Party of Nations" where every delegate was dressed up in their traditional attires, dancing to the tunes of German songs, clicking pictures and saying goodbyes with a promise to see each other again next year or in some other part of the world. The entire experience was summed up with a budding feeling of nostalgia. The night before I had my flight to India, I wanted the symposium to go on and give me more to learn from and to cherish! Kudos to World Business Dialogue for this entire convention and to IIM Raipur for not just making it possible and for making it so grand!