"Healthcare In India Is Cheaper Than Most Countries In The World" – Mr. Shivinder Mohan Singh, Vice Chairman, Fortis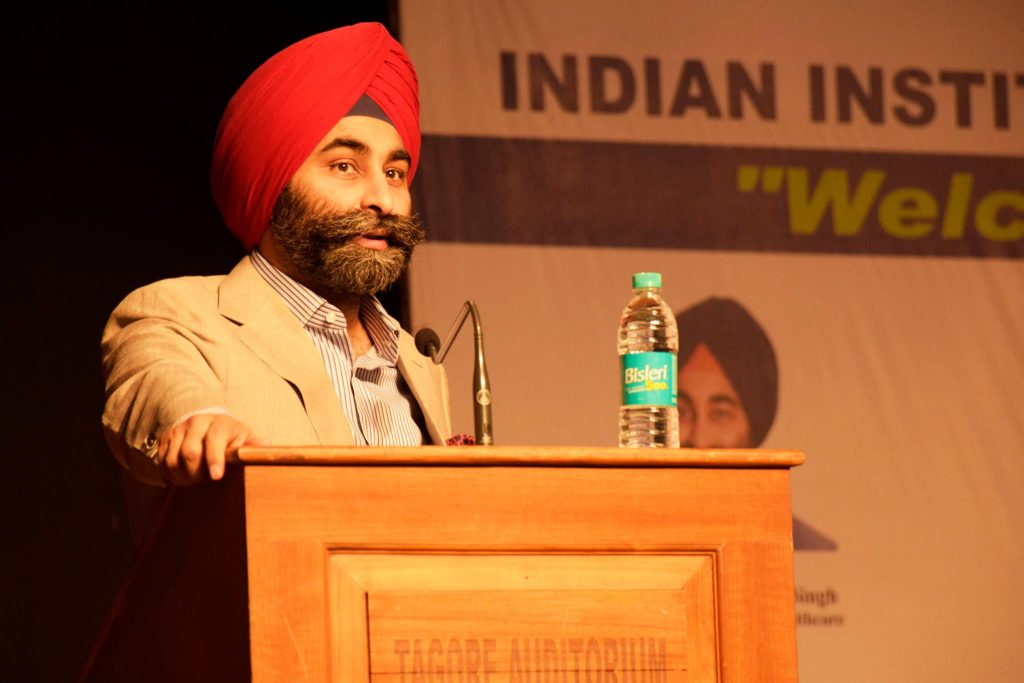 "We have had negative inflation in healthcare over the last 17 years. Though few Indians would agree, healthcare in India is cheaper than most of the countries in the world, including Vietnam, Indonesia, Bangladesh, even Pakistan, besides the developed countries in the western world," said Mr. Shivinder Mohan Singh, Vice Chairman, Fortis Healthcare Limited.

He was speaking at the Indian Institute of Management Rohtak on the occasion of the welcoming ceremony organised for the second year students as they returned from their summer internships.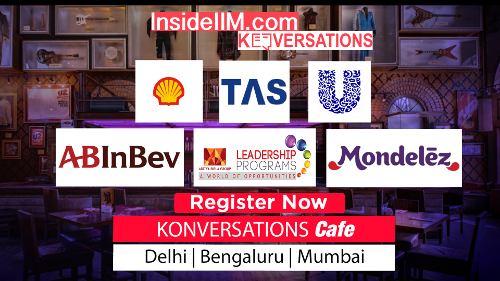 In a speech that was equally humorous and inspiring, Mr. Singh said, "I joined Fortis when it was still a start-up and I was 70% off my budget in my first year in the industry. That's how I got initiated into this business called healthcare."

"In late 2003, our plan was to have a chain of 3-4 hospitals. However, in 2005 we went from four hospitals to 12 in a matter of 28 days as we acquired the giant, Escorts. It was then that we became a national phenomenon." Adding a humorous touch, he continued, "The court cases that followed, gave us the best publicity that we could never afford."

His 'Shatabdi' strategy (opening a hospital in every city connected by the Shatabdi Express), got rousing applause accompanied with gales of laughter from the students.
Quoting anecdotes from his life, "My dad was reasonably strict, a man of few words, some of which I remember to this day: Do not educate a child to be rich, educate him to be happy. So that when he closes up, he will know the value of things and not the price".
"My dad died signing files on his death bed. A few years later, my granddad died doing exactly the same thing. I didn't want to follow suit. This was the reason I got associated with Radha Soami Satsang, and I have learnt new things each day of my life for the last two years."

He ended his speech saying, "The two most powerful words you are going to come across in life are 'I am'. It's because whatever follows these two is going to determine who you are. Follow your gut. Believe in yourself. Nobody else will. Touch lives. Be optimistic. Be happy."

Director of IIM Rohtak, Prof. Dheeraj Sharma, thanked Mr. Singh, saying, "I am honoured to have Mr. Shivinder Mohan Singh here. There is something unique about the IIM culture- it breeds spontaneity."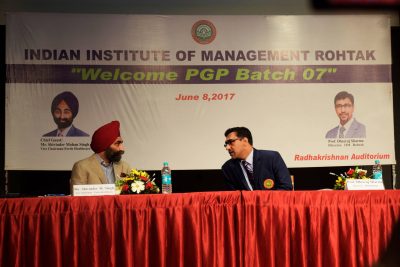 Addressing the students, he said, "First year is about work ethic, getting to know the curriculum and the Institute. The second year is about choice, reflection, introspection and understanding the path which your career is going to take. You are branded for life."