Heaven Has A Plan For Me – Shailaja Chaganty From XLRI Jamshedpur – Celebrating Womanhood On InsideIIM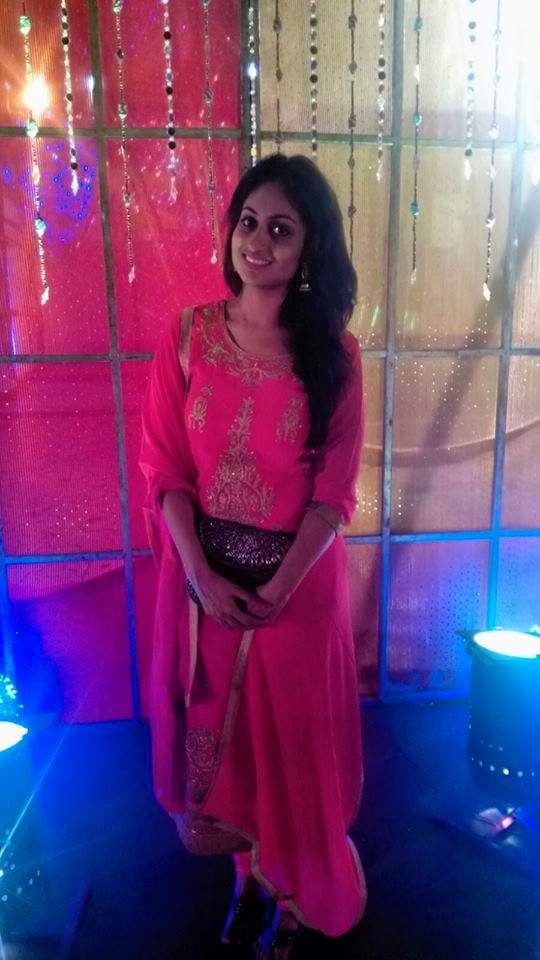 Shailaja Chaganty is pursuing the first year of her MBA sojourn at XLRI in Human Resource Management. Besides being a trained Carnatic vocalist, she also loves penning her thoughts into poetry and prose. She loves reading during her free time and is a huge fan of Khaled Hosseini.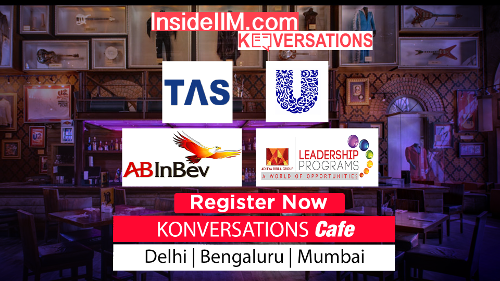 What was high school like for you? How did it contribute to your personality/ the person you are right now? 
High school was completely chaotic and confusing. Everyone was suddenly trying to discover their identities while already under a huge pressure on the academic front. I was personally on a mission to get into an IIT which I ultimately couldn't but it turned out to be for my greater good. I met great people, made amazing memories, learnt a lot and ended up with a good job after college. I discovered that I did not have much of an appetite for technical knowledge and had I gotten into IIT, for the sake of my parents, I would have struggled to cope with their academic rigour and would have ended up in a catastrophe. Also, the definition of the word "cool" has changed for me with age. During high school, this word has an absolute connotation for everyone while with time you realise that its interpretation is very personal. I essentially learnt that everyone has a unique identity which they should embrace and celebrate rather than trying to fit into a template that the society creates for you.
If money was no object, what would you do all day?
If money was no object, I would make a bucket list every month and live my life checking off the items in it! I would keep learning new things every month and exploring different countries, cuisines and cultures.
What advice would you give to a 5-year-younger you?
I would tell her –
"Don't you worry child, the heaven's got a plan for you!
Don't give up on your faith, great things will come to you!"
How do you think women are better equipped to deal with problems as compared to men?
Since a very young age, women develop the attributes of being careful, alert and aware at all times, owing to their safety issues. It is this very vigilance that helps women foresee potential troubles and brace themselves for oncoming challenges. Also, women are taught to balance their ambitions with the expectations from the society which makes them meticulous planners and gives them an edge over their male counterparts. The need to constantly prove their equal worth vis-a-vis men makes women more focused and dedicated in their pursuits than men.
Many IIMs and other b-schools award extra points for being a woman. What is your take on that? Do you propagate the concept OR Have you faced any backlash for the same?
I believe that there are certain special skills that women possess which add to the value of a team. This is the very rationale behind the "gender diversity" that B-schools so desperately strive for. But owing to the condition of women in our country, not a lot of them have the opportunity for pursuing higher education. Hence giving an extra mark for their gender, after they prove themselves to be above a certain level of intellectual abilities, giving an extra mark would only increase the chances of getting a woman candidate on board and adding to the crowd of the college. I do not think it is wrong of B-schools to desire greater diversity for the growth and development of their students.
If you are out on a date, do you prefer to pay yourself? If you insisted that you want to pay for yourself, how did the other person react?
I always pay for myself when out on a date and this is highly appreciated by the opposite person. We, as women, need to command respect than demand it and being self-sufficient in all ways is a good beginning on that front.
External Linkages
Established in 1999, ExLink is the media, branding and PR cell of XLRI Jamshedpur. Responsible for managing print and social media branding for the institute, ExLink is the face of XLRI to the world and maintains relationships with all stakeholders such as prospective students, recruiters, alumni and internal committees on campus.