The Story Of Overcoming Depression And Entering A Premier B-School – Against All Odds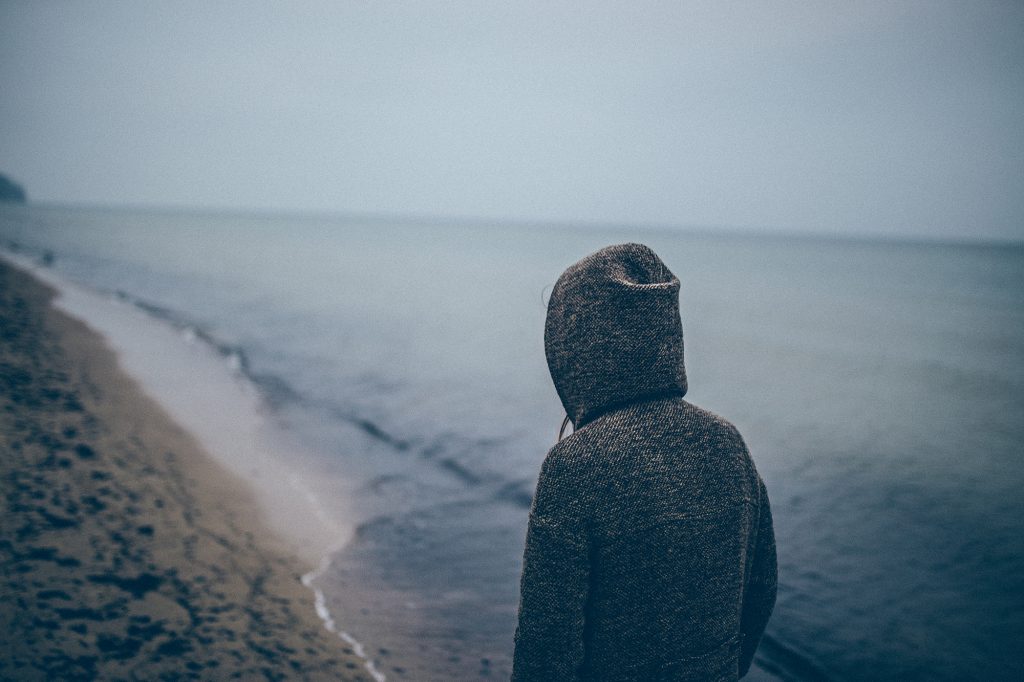 Firstly, I sincerely apologise for starting off with some scary facts, but the sensitivity and gravity of this issue warrant that such facts should be spoken. This is a small attempt to help the people suffering from stress related depression, which has currently found its home in the minds of Indian students and working adults – something which was never present in the previous generations.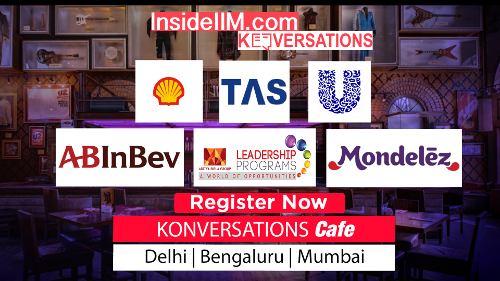 Fact 1:
Every hour, one student commits suicide in India
Fact 2:
India has one of the world's highest suicide rates for youth aged 15 to 29, according to a 2012 Lancet report
Fact 3:
Sikkim, the state with India's highest suicide rate. Sikkim is India's third-richest state (after Delhi and Chandigarh), by per capita income, and its literacy rate is seventh highest. But it also records the second-highest unemployment rate. About 27% of the state's suicides were related to unemployment and found to be most common among those between 21 and 30 years of age.
Fact 4:
Conversations with counsellors revealed that young people find it difficult to cope with failure in examinations and careers and neither families nor other social institutions offer adequate support or solace. [Source of Facts 1 to 4]
Fact 5:
There are three broad reasons for (depression) – One of the reasons no doubt is the high level of competition for admissions and then jobs that young students face. The second probably is how increasingly young adults in urban families are being brought up with a sense of entitlement and reduced sense of frustration tolerance and or resilience. The third is the stigma against the use of counselling which limits the help a young person can receive which potentially lowers the numbers of students who might otherwise utilise mental health services." [Source]
Fact 6:
College stress which includes attending classes on regular basis and no fun activity with monotonous lifestyle can be a major cause of depression in today's youth. [Source]
One can find several research papers and literature on depression, and the massive suicide rates of students in India, which cropped up these days mainly due to excessive competition in academics and the feeling of self-abuse or worthlessness for even the slightest of the failures.
*The Author of this story wishes to be Anonymous. If you have a story to share which you'd like us to publish anonymously, please contact Nidhi at nidhi.malkan@insideiim.com
Keeping this in mind, I present to you my own story – My experience with depression, how I overcame it, the symptoms. And most importantly – a few suggestions which you can take away to help yourself or your friends who might be in dire need of help from this silent creeper called depression.
May the Force be with you..!!
About me.
I am currently studying in one of the Premier Management Institutes of the Country, having passed Engineering from again a Premier "Branded" Institute of equal calibre. I would, however, like to remain anonymous.
The cause of depression in my case
You may think that I got admission in one of the top Engineering Institutes in the Country, so the question of depression won't even arise. This hypothesis, however, is far from the reality.
Yes, it is true that I got admission into one of the top Institutes in India. However, I didn't like the place, study pressures and the sacrosanct deadlines. I am not saying deadlines should not be abolished, but there must be some stress releasing mechanism, which was conspicuously absent. Adding to that, language barrier and general horrible taste of hostel food made the matters worse. In the absence of stress relieving activities like extra-curricular ones (about which I will talk later), the stress keeps on building up to the point where you can no longer cope up with it.
Getting to know that I started suffering from depression
From the very first year itself, I had a really tough time taking the examination with the entire batch. I felt tremendously suffocated due to the "gloomy" and "grim" situation which prevailed in such halls. It continued for the entire year. If you think that exams are always "difficult" and getting nervous is quite natural – then hear me out on the subsequent scenarios.
As time went on, I started facing difficulty in attending classes. Now in an Engineering Institute or any other Institute for that matter, difficulty in attending classes altogether means that there is something terribly wrong which is going on. This situation also affected my grades and health. As the Indian academic system dictates us to have good grades, (failing in which, you are perceived to be worthless), the rapidly falling GPA made my brain monkey go overdrive into a self-insulting mode. That's the triggering point of depression.
The issue of depression got confirmed when I started giving blank sheets in my examinations, despite attending all the classes and sitting for hours at a stretch in the examination hall. Despite attending all the classes, I used to get very low marks in every subject. I just could not face the trauma of going to the exam hall again, sitting for hours and writing nothing – all over again. I realised that I needed to talk to somebody and get it out of me so that I can continue with my studies. I spoke to one of my professors about this problem. He advised me on meeting the counsellor of the Institute. On hearing my story, he advised me on meeting the psychiatrist, so that I could get treated and continue with my studies in the Institute.
Speaking of symptoms, I lost interest in all the daily chores a student usually performs in the Institute, like studying, eating food, socialising. The matter worsened as the months passed by. Sometimes even getting up, taking a bath and going to class seemed to be the biggest task for me, followed by entering an "alien" land and sitting for hours at a stretch, looking blank at the board at one "alien" writing hieroglyphs over there, and another "alien" gossiping beside me. 
Getting out of depression
I visited the psychiatrist who prescribed counselling sessions for me along with medication to cure depression. I was diagnosed with stress and anxiety related depression – stress due to workload and anxiety due to deadlines.
Due to depression, I stopped talking to anybody and everybody by and large – even with my parents. The psychologist made me talk about anything – literally anything. She wanted to know my thought cycle through our conversations. It is quite difficult to imagine how someone can understand the recurring anxiety which occurs to people suffering from depression, by merely making the patient talk. But talking is the only way by which such recurring thoughts come to the surface, which enables the doctor to suggest appropriate solutions.
Apart from this, I took regular medication as prescribed by the psychiatrist. This went on till I graduated from my Institute. The treatment process itself was quite of a roller coaster ride. I really felt very good on meeting my counsellor, who made me talk, think and solve problems on my own. I felt like I was on top of the world, capable of doing anything. The next day, however, the monster called deadline, jumped in. That made my life miserable all over again, especially since my grades were not improving. My workload increased exponentially while my progress took a linear path. This vicious cycle (sorry for the MBA jargon) had to stop somewhere.
That's when I quit worrying or caring much about academics altogether. I took up photography as my hobby – to keep my mind engaged in something productive. I spent my time on productive things which made me feel satisfied, instead of wasting my energy on negative thoughts. Ultimately, it made me handle stress quite well. The class seemed less of an "alien planet" and I could handle that. Because of photography, I was able to meet strangers (having interest in photography) and could talk to them. That was the beginning of a "virtuous cycle", as you are taught in MBA. I could handle stress on my own. That gave me a confidence boost. I also learnt about time management – which helped my mind and body to focus on enjoyment as well as handling stress without much of a complaint.
And that's how I got cured, though I had a major part to play in getting myself cured. The key to the cure lies in your mind.
Advice to the fellow students or someone who might suffer from stress related depression
There are many dimensions to the problem of depression.
If there is something troubling you, speak up. Don't mistake it to be trivial or not worthy of your attention.
Get out of the mentality of "log kya kahenge" (i.e., what people are going to say). Talk to a trustworthy friend, colleague or parents, who can guide you to the solutions.
Men, in general, do not tend to speak up about their problems. They ignore such issues are mere trivial ones, not worthy of attention. But one should remember that the human body (male or female) has a limit to absorbing stress. Beyond this limit, the body succumbs to it. Get help before reaching the breaking point.
You should ask for help from your professors about your problems. They would be willing to help you out if you genuinely have a problem.
One should remember that the negative thoughts in your mind are the ones showing you a deplorable picture of the state of affairs. You need to identify them and seek help in keeping them away from yourself. Don't let such thoughts control your actions. Ignorance will only make the matters worse to the point of no return within a few months of the onset of the same.
I had taken up a hobby and started taking part in Yoga and outdoor exercises. Exercise releases endorphin hormone which helps you calm down and relaxes you. It is strongly recommended that you start engaging in such physical activities on a daily basis. Not only will it relax you, but also it will keep you physically fit.
You should remember that you have come a long way as you have survived through the toughest of the times. You have seen that phase of your life which you have managed to swim through so it cannot worse than the current phase. This fact proves that you are emotionally more stable than anyone else.
The key to cure lies totally in you being emotionally stable and helping yourself out each and every time you fall down. There will be times when you feel like giving up and even worse giving up on life. This is the time to look at how your life went and how you handled it with grace keeping your head high. Comparing yourself with others doesn't help you in any way. Stop comparing. Start talking, getting a hobby, learning new things, and perform the activities which make you happy.
Suggestions or comments about the Engineering Study system in India's elite Institutes.
To the students, parents and the Academic System or Concerned Authorities
Academics is perceived as the only metric of judging one's potential. The feeling of being left out or being "invisible" exists among the students even in India's Most Premier Institutes, who usually score low on academics.
I retrospect about my First year and find that barring students with low GPA from joining extra-curricular clubs of their interest, is totally counter-productive. Neither their academic grades improve, nor their mental health.
The Premier Institutes of India should be synonymous with the overall development of a student. However, if you confine them to mere rote learning an academics, then what is the difference between the Premier Institute and an ordinary one? 3 Idiots, Baba Rancho's teachings, Farhan's dilemma, anyone?
To support the above fact, I have an interesting observation to make. During my tenure as a first-year student, a certain percentage of the batch was in for probation. The figure increased to about twice the original value when I graduated. Probation can be thought of as a "slow-track" or "repeat" course for weak students designed to help them out. But that tag of being in "probation" is equivalent to self-flagellation. Your monkey brain goes overdrive insulting you when others don't even seem to care.
Avoid self-criticism or self-pity. Try the relaxing techniques or get professional help as we discussed above.
I would also like to point out that if you see one of your close friends behaving odd off late (not his or her normal behaviour) ceteris paribus, then you must talk to him or her and try to know how he/she is feeling. You should instil confidence in your friend that you are there to help him/her out. Mostly, if people actually suffer from depression, they would open up if you ask.
To the Corporates:
Many of the Companies operating in India may be partly responsible for the entire fiasco caused due to having an obsession over "grades" more than knowledge. Maybe that's again a reason that the Companies (mostly) hire more crammers and few knowledgeable people, which reflects the lack of quality innovation occurring in the country, along with causing depression in the knowledgeable student who has painstakingly put in his or her efforts. Needless to say, it starts a vicious cycle among students and parents which culminate into the student getting a feel of uselessness or worthlessness.
My advice to them goes beyond the grades – look at the knowledge or "person-job" fit of the candidates along with his or her skill set and talent. Ask relevant questions to the candidates, look at his/her projects and then judge based on his/her knowledge. Don't just debar somebody just because he or she flunked in just 1 day. Make your Company and the Country a better place to work instead of a mere lip-service – and harvest the benefits out of it.
The Aftermath
As mentioned, I am in a "Premier" B-School of India, starting my life all over again. I am extremely grateful to all those who helped me in such tough times, like my parents, close friends, professors and doctors, and made me come out of depression towards a new life. I have regained my confidence over here in my b-school. You can find me crunching numbers, banging my head with presentations and assignments and pursuing photography. It is like a new life for me – which I am ready to live with confidence.
(Image Credits: 3 Idiots (movie), Google Search, www.keepcalmandcarryon.com)
*The Author of this story wishes to be Anonymous. If you have a story to share which you'd like us to publish anonymously, please contact Nidhi at nidhi.malkan@insideiim.com