Here's To The Best Two Years Of Life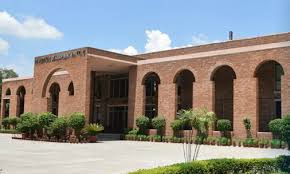 When I came to MDI for admission, I had only heard stories about the life in B-school. The one sentence that I keeps hearing was that it would be the best 2 years of my life. You will learn a lot, make awesome friends, have fun, play sports, participate in events etc. My first 10 days here was hard as the induction process was going on. We had back to back classes, corporate talks and multiple tasks. But in the end, it was necessary to refine us so that we may survive in the next 2 years. After the induction ended, the normal class schedule started and while it was not hard, I still thought when will the sports or event part of it will happen. Then the inter-section sports tournament started and it was awesome. The most unique thing about this tournament was that I would be completely organized by the first year students. From preparing match schedule to preparing the ground to officiate the matches etc
I had a special interest in Football as I both played and like to watch. So I volunteered for it. The 14 volunteers that were selected were tasked with preparing schedule, preparing ground by making the lines, bringing all the inventories, maintain first aid and officiating the match. It was a lot of fun to work with so many people as many have diverging viewpoints on some issue. So making a decision by reaching a consensus was the only option. It was also a very dynamic experience as you have to manage your classes, play in your football game and also manage the other games.
In my section, I was chosen the captain of the football team. So I had the added responsibility of deciding the playing 11 and the formation. Also it was my responsibility to get all the 16 players on the ground before match- it sounds easy but to get 16 people to come to ground, leaving their other work to perform a physical activity was a difficult task. But we managed successfully and gave it our 100%. We reached the semifinals of the football tournament but ultimately lost it in penalties.
It was a new and amazing experience because while I have played before, it was the first time that I organized an event at a big scale. When you are the referee or making a schedule, you have to remain impartial and think on your feet as a lot of people depend on you. But in the end, the one takeaway was the experience that you had and the friends that you make. These people with different background, different stories connected by their mutual love for one game.
If given the opportunity, I would like to work for Idea Cellular Limited as the chance to work in a dynamic sector with so much potential and market still untapped is very exciting. Also, the mission of Idea if achieved will radically change how our country communicates and will give a big boost to our economy.