Here's How SJMSOM Offers an Ocean Of Opportunities To Grow!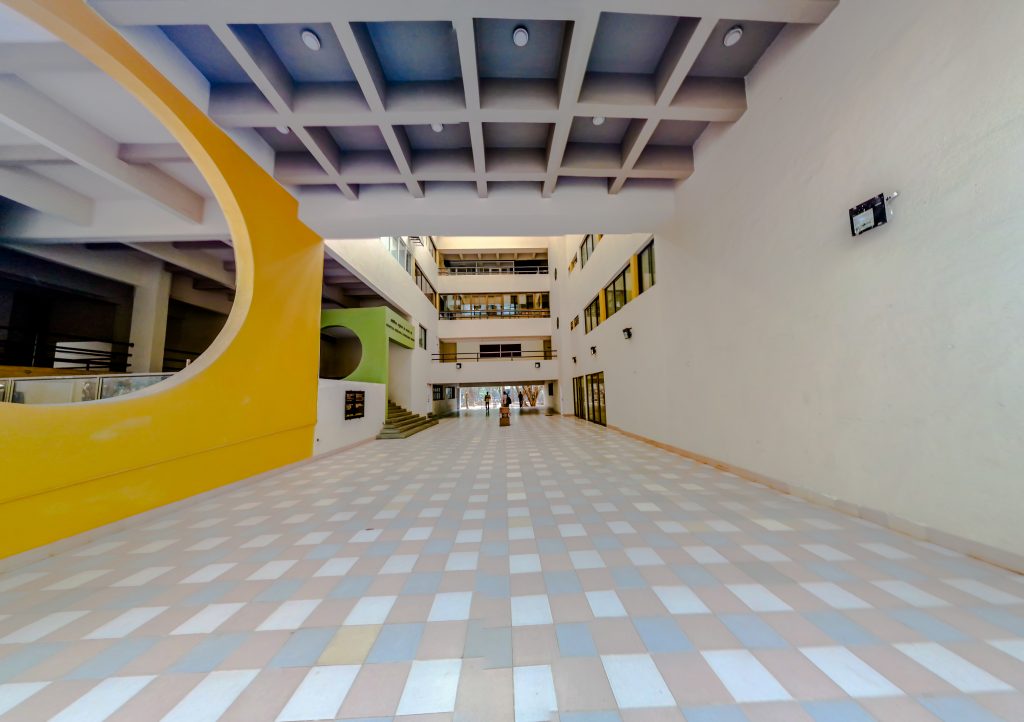 SJMSOM is a thunderbolt to the new entrant!
However, a spectrum of rich and varied experiences that you are flooded with right from the start makes every student swear by this institute. You get pace, you get class and you get quality. You get world-class speakers from any field at the drop of a hat, you get opportunities to go to world-class foreign study tours, and you have world-class infrastructure.
SJMSOM was established to provide leadership in the area of management education with an emphasis on developing all round managerial skills. School is ideally placed to exploit the synergies with the engineering and science departments at IIT Bombay. Hence, is the enthusiasm for Operations domain among the students.
Now let us look at some of the factors that makes SJMSOM one of its kind.
Faculty To Student Ratio-With 23 core faculty for a total of about 220 students, the ratio comes out to be 1:10. This shows the kind of attention each student enjoys from the faculty.
Networking Opportunities-With a batch size of just 113 odd students we build a promising network as we solemnly believe that we rise by lifting others! Thus, is the famous mantra that we follow day in out at SOM- "Fight as a batch"
Industry Interaction-Round the year we get opportunities to connect with industry stalwarts through DIKSHA & CONTINNUM which are the Leadership Lecture Series which attracts the leaders of industry & eminent academicians.
Student Exchange Programs-We also have various exchange programs with colleges from London, Paris & Zurich. The length of the program varies from month long (summer school & winter school) to a full-fledged 6-month semester exchange.
Entrepreneurship –Some students aspire to be an entrepreneur after the Management Course study and if you can find space with all the resources to implement the same with minimum expenditure then it could be of immense help.
SINE, Society for Innovation and Entrepreneurship, is an umbrella for the promotion of entrepreneurship at IIT Bombay. SINE administers a business incubator that provides support for technology – based entrepreneurship.
OPPORTUNITIES Within IIT Ecosystem- 
The best thing about the MBA at IIT Bombay is without a doubt the campus itself. Apart from the lush greenery spread across 550acres this campus also provides immense avenues to boost oneself. 2
It hosts various events such as Mood Indigo – one of Asia's biggest cultural fest, ESUMMIT- Asia's largest Entrepreneurship Summit, TECHFEST- technology festival, ABHUYADAYA- Social Festival.
Apart from that, we have Olympic sized swimming pool, excellent gym facilities, music room equipped with all the instruments possible, tennis courts, squash courts, martial arts facilities, a person would never get bored inside campus.
We also have club for anything and everything a photography club, dramatics, art, trekking ,etc. You name it, we have it!
SJMSOM has everything to offer, a student aspires for. Be it sports, fests, dance, drama, music, cultural activities, this place has everything to offer. YOU NAME IT & WE HAVE IT. SJMSOM is a young, budding institute full of possibilities. There is only one mode in which it can proceed now – Fast Forward.
Which ABG Company would you like to work for & Why? 
I would like to work with Aditya Birla Fashion and Retail. Fashion industry is fierce and fast paced -no two days are same. Yet all the brands that have been associated with ABG have never disappointed me. It would be great to be associated with a company with has earned a  reputation of trust and be able to live the excitement of this fast-paced industry.
Suruchi Mhasde is a second year student at SJMSOM, IITB