Highway To HELL – Life Of A B-School Student At IIM Lucknow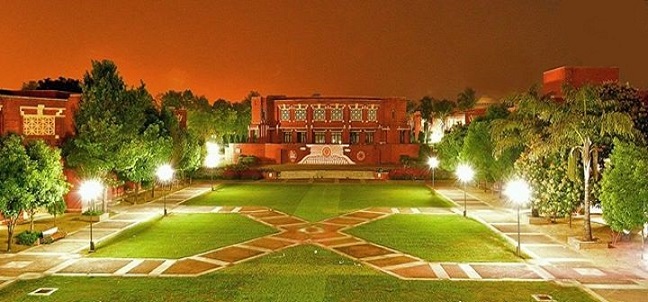 "May I come in sir? "
The time was 9:16 am
"Yes, you may. You are late by 35 seconds. Put 1000 rupees in the glass kept on this table and go to your seat."
Welcome to HELL, formally known as Indian Institute of Management, Lucknow.
Before you are done giving treats to friends for selection in prestigious IIM, you are taken into a roller coaster ride with its twists and turns with the potential to make or break you completely. The bottom line remains
"You start striving and end up thriving. "
Here, I will share my journey through Hell, which is reputed to have the most rigorous MBA programme in India.
Two weeks into the college, and you are loaded with 6-7 subjects with approximate two textbooks of each, ppts, 3-4 quizzes every week, assignments and dozen of extracurricular activities which you don't want to miss as they are the only means of refreshing yourself in this "world of its own" far different from the world we operate in.
This super hectic schedule teaches you that your most precious and valuable asset is time rather than money.
Group assignments and projects help you develop skills for dealing with various types of people, thanks to diversity. You learn the art of getting work done in tight deadlines.
The plethora of presentations you end up giving make you capable of speaking even in half sleep in front of any number of people.
A month into the program, you start making your most important one pager document called "CV", which makes you sit down to remember everything you have ever done in life. You learn how to play to your strengths. Not to forget the help done by seniors for the summer internship. Your HR answers make you figure out yourself as a person.
It's a place where deadlines are sacrosanct. You don't say 12 midnight, instead, it's 23:59:59. Sounds cool, right?
The various case studies give you the flexibility you need as a manager. Sometimes, you might have to don the hat of an hr manager, other times it may be a marketing manager or the company's CEO. This exposure helps you in understanding the nuances of the business world.
Since childhood, we have lived in a world given to us. Now you get to realise how businesses are built from scratch and how this reality which we see has been created.
In India, a majority have been following the herd. B-school is a place where you get a 360-degree view of different industries and you get the time to think about what interests you.
Amidst all the competitiveness, you build bonds with people who help you survive this place and make it a lovely experience. Section parties and birthday celebrations give you memories for a lifetime.
In a nutshell, you get to push yourself to the maximum and realise the amazing potential you always had.
Hence, the two years you get at an IIM are something to treasure for a lifetime, and every person who wishes to reinvent himself must take this "highway to hell".
On a lighter note, here you can turn a loss making company into a profitable venture through a 15-minute presentation.
Cheers!