Holi Celebrations At IIM Lucknow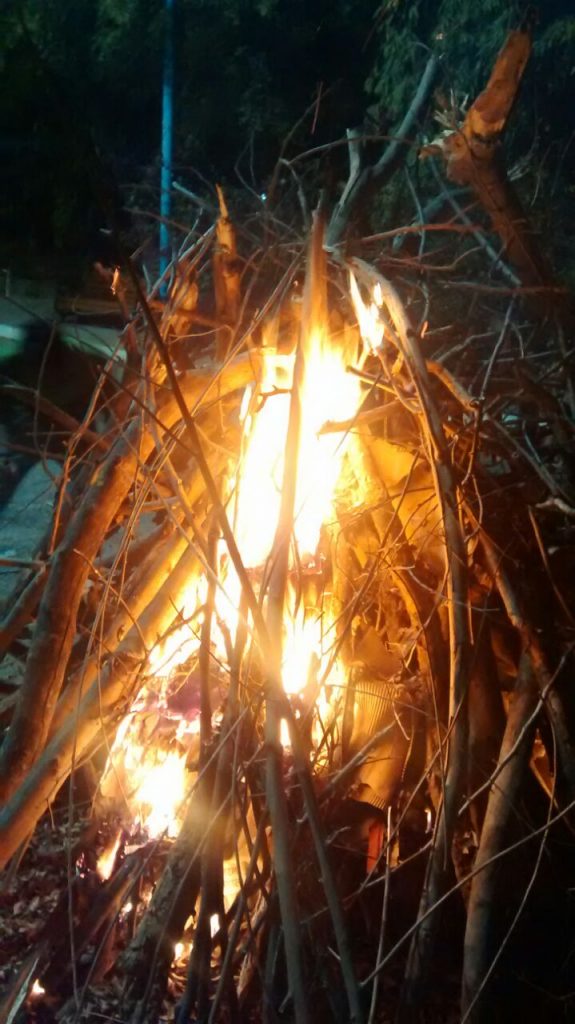 The setting was perfect. It was the last day of classes for 1st-year students. A sense of nostalgia had crept in as the first three terms had passed in a jiffy. The campus had already been reeling under the effect after seniors had convocated. The time was ripe for the campus to come alive again.Holika Dahan happened in the evening. The bonfire was lit up as people gathered around. The timing synchronised well with the exciting cricket match going on. The dance and shouts getting louder as Team India kept hitting sixes. The final over win in the tense situation had everyone buoyed up for the morning celebrations.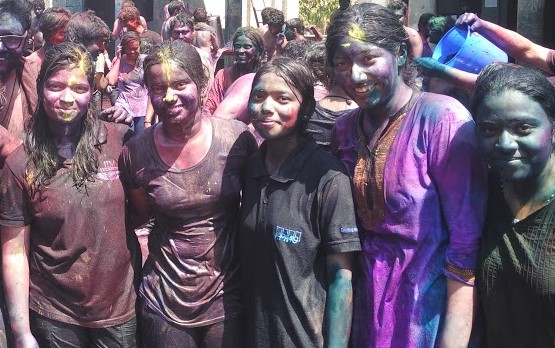 As the sound of "Rang Barse" reverberated through campus the next morning, people came rushing in the Fauji Dhaba area. As the colours were thrown and buckets poured, the smiles only grew wider. The tune of "Balam Pichkari" was enough to set everyone grooving. Thandai and Gujiya were kept in plenty to keep the energy levels high. Students were joined by mess workers in the celebration. And in those happy moments, memories were defined.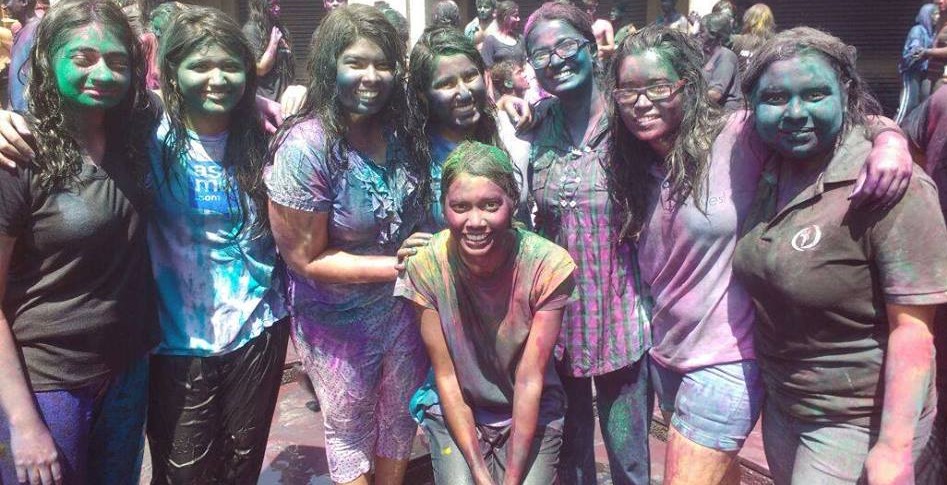 —
This article is written by Abishake Koul, a PGP student of the class of 2017 at IIM Lucknow and the Creative Head and Core Coordinator of the Media and Communication Cell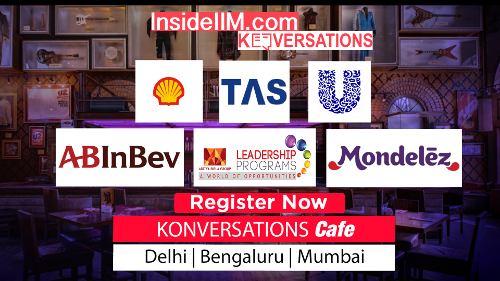 Media & Communication Cell IIM-Lucknow
IIM Lucknow's Media and Communication Cell (MCC) serves as a communications liaison between the Institute and the external world. MCC also acts as the community building platform of IIML and ensures that all the student activities and initiatives at IIM Lucknow receive public recognition