Home Away From Home – IIM Kashipur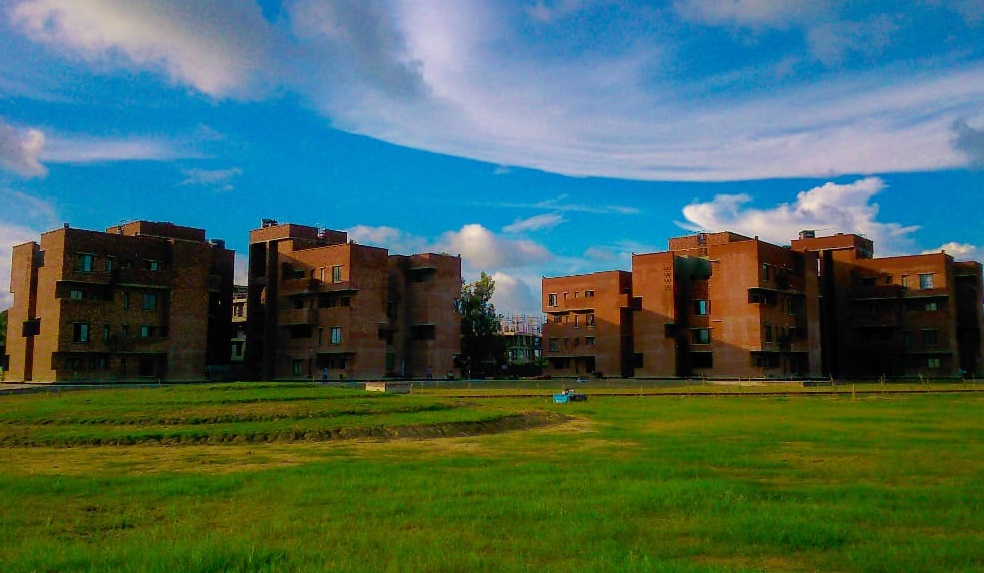 The three most important characteristics of a business school are faculty, peer group and facilities and the IIM Kashipur campus is gifted with respect to all these three attributes.
With top-notch faculty from across India facilitating the classroom as well as real-life learning backed with real-life case studies the students at IIM Kashipur excel both in theory and practice. The faculty is very helpful and is easily approachable for any doubts and queries that one may have. Most faculties also reside in the campus itself and hence approaching them becomes really easy.
The world is multidisciplinary and problems in the real world don't come packaged as domain specific problems rather they come as a combination that spans over various disciplines. With a diverse peer group and people coming from various disciplines of art, commerce as well as engineering, they bring with them their different perspective of how they see the world thus enabling and helping students to view problems from a different lens each time and hence take more timely and rational decisions. A healthy and helping relationship with seniors who are always available to guide the juniors also ensures that students don't miss out on growth opportunities.
Spread over 200 acres of lush green campus, IIM Kashipur is a complete campus. While most business schools that are situated in the city suffer from pollution and noise our unique location ensures that we have a very healthy environment.  With a very well stocked library equipped with Bloomberg terminals our students can easily access past and current period financial data leading them to make better financial decisions. Our excellent hostel facilities with single accommodation for each student along with a water purifier, a refrigerator, a microwave oven and a washing machine ensures the basic needs of the students are easily met. IIM Kashipur ensures that students get a distraction-free and highly resourceful environment to grow as managers and individuals. Sporting facilities include a football ground, basketball court, badminton and volleyball courts along with table tennis. With nine committees and many other clubs and cells, the Institute ensures that the student is able to pursue his interests apart from academics. The dining mess ensures that the students are powered by delicious yet nutritious food. With four meals per day and a lot of variety to choose from, the tastes of all students are very well catered to. In addition to the dining mess, the campus also has two canteens that are open until the early hours of the morning so as to satisfy any hunger that the student might suffer. A shop equipped with all the basic requirements of the students in the campus itself ensures that students need not travel far for basic necessities. Also in the campus is the State Bank of India ATM to meet the cash demands of the students. A clinic with a doctor is available to meet any health emergency.
IIM Kashipur is in a true sense home away from home and is unique in every aspect of the three attributes.
Which ABG Company would you want to work and why?
Investing in stocks has always interested me due to the fact that you can buy stakes in a business and grow your wealth as the business grows. In order to follow up on my interest, I also read a lot of books on the topic and also build a mock portfolio. Hence, my long-term goal is to work in the Portfolio Management Services. Hence Aditya Birla Sun Life AMC Limited is the best choice for me. I believe the dynamic and experienced leadership at the Aditya Birla Sun Life AMC Limited would not only give me the desired opportunity but also provide the right mentorship that is essential for a young professional like me.
– Shubam Ranka, IIM Kashipur