Hostel Life At SDA Bocconi Asia Center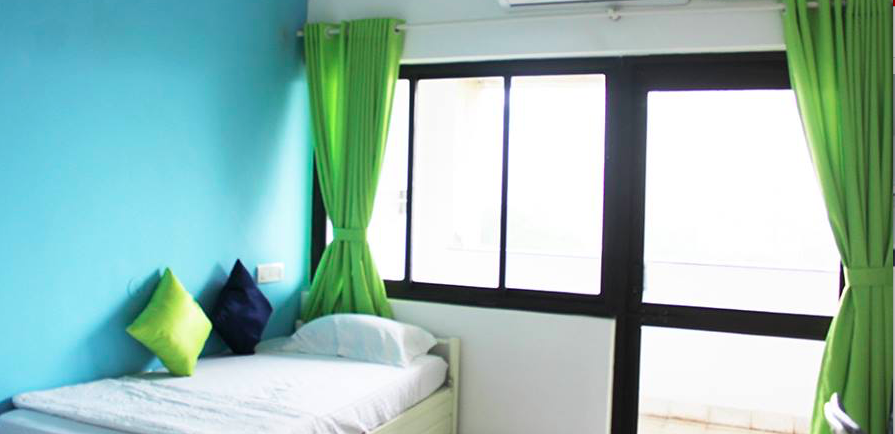 The jittery feeling, the apprehensions and the butterflies in the stomach were all present, but so was the excitement to start off a new journey! This was going to be the first ever time I was about to stay in a hostel, in almost 25 years of my existence. My parents were more paranoid about my stay at the hostel as opposed to my performance in college. The preparations kicked off about 2 months ago with my father collecting the essentials, to my mother making extensive lists.
I had no idea of the gravity of the situation till that day had arrived. Whereas other students came with preferences, I chose to keep the element of surprise and go with whosoever I was assigned. Prashanth it was. He was a typical Andhra guy who only spoke English and Telugu. I, on the other hand, a Delhi Punjabi guy — A combination most south Indians would avoid.
The first day was smooth, with everything in place and me being all excited. I had no idea that the clutter days were soon going to approach. All my planning had gone for a toss, and the room was a total mess. I claimed to have OCD (Obsessive Compulsive Disorder) and now I realized that I actually have one, but it's very hard to keep things in place/order. Slowly and gradually other issues started to crop up, with laundry being one of them, followed by house-keeping, ant attack, and food preservation. The problems just didn't seem to end, rather, only grow. But staying true to the meaning of my name, I was extremely optimistic and was sure that there will be light at the end of the tunnel.
I still remember vividly, asking Prashanth whether he would be comfortable in sharing the room with me or not. After his positive response, I made an effort to know him better and to ensure that he feels at home, literally! He turned out to be the complete opposite of what the stereotypes suggested. It just took him about 2 days to open up and I would like to credit myself for that. Such challenges excite me a lot as they test your adaptability to different people, places and situations, something my course (MBA) was also going to test at every point. Time management was also going to be integral and a lesson learned the hard way. I was happy and proud that I managed to pass with flying colors!
Which ABGP company would you like to join and why?
GRASIM (Aditya Birla Group)
Grasim Industries Limited is the flagship of the Aditya Birla Group. Now, this can be a big responsibility, when weighed against the legacy it has to support, and Grasim has been able to pull it off in style. It was conceived and introduced at the time of independence and taught the new, liberated India, how to dress up. Though India was a major textile exporter, it lacked an industry to manufacture finished products. At that time, the Aditya Birla Group decided to produce finely tailored clothing indigenously. I being someone who is extremely patriotic and at the same time, does not believe in compromising on quality, Grasim is my pick out of the spectacular range of companies the ABG group owns. I strongly associate with the core values of the group, and the strong ethics of Grasim– possibly the best a man can get!
-Ashmeet Singh
IMB (2018-2020)