How I Fought 3 Dragons And Still Survived – IIM Bangalore Interview Experience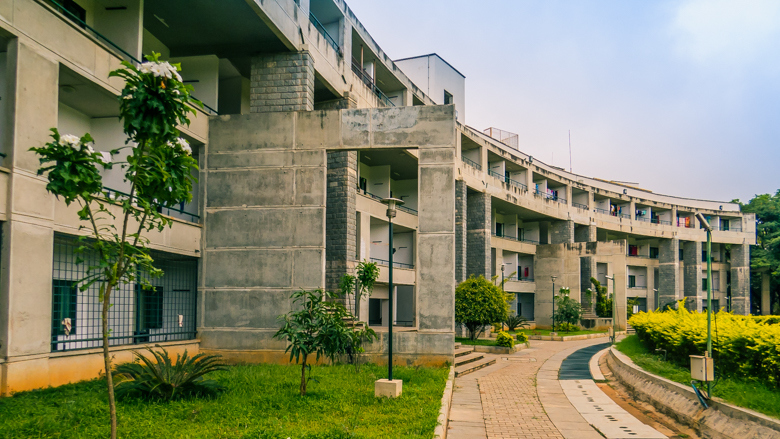 Background:
I failed to score well in CAT 2015. I had converted a few newer IIMs (Raipur, Kashipur and Udaipur), but decided to not join them. Also, I had not taken any placement from my college's placement process, coz I wanted to start something of my own. I had tried to convert my final year engineering project into a product but failed in that too. So, after graduation, I formed a team of a few like-minded people and started developing Android apps and websites.
So, basically, I was neither a fresher nor an experienced person :p
Profile:
X-95.45, XII-93.33, B.Tech. (Electronics Engineering)- 9.52/10, CAT 2016: 98.75
WAT:
How can we improve the quality of primary education in India?
(I think I nailed it. I had already written a similar answer on Quora, so I knew a few stats and I used them profusely. And, fortunately, the writer in me came up with a few good metaphors and analogies. A pat on his back. He deserves it.)
Interview:
3 profs. Let's call them P1, P2 and P3.
Duration: around 40 minutes (yes, it was a very long interview. So I will share only the relevant part).
I was the last candidate from my batch, and I walked in the room at around 6 PM.
P1: So Abhishek, you are the last one. How does it feel?
Me: It feels great, Sir. I know I have been waiting for quite some time, but it was worth it.
P1: Worth it? Why?
Me: I talked with almost all the candidates and made some good friends. They shared some great stories and experiences with me. I think…(I was cut in between here)
P1: So, what did they tell you about us?
Me: The rumour in the town is that you are grilling a bit too much (I shouldn't have said this.)
P1: Really? I don't think so. (To P2) hum grill kar rahe he kya kisiko?P2: (With a smirk on his face) So, Abhishek, I went through your SOP and let me tell you, it's quite a different. I liked it.
Me: Thank you, Sir. (Yippeeee).
P2: But, it says that you are a risk-taking person and think out of the box. We will test both of these skills today. So, tell me, how are you a risk-taking person?
Me: Told him everything about my startup attempts, my opting out of the placement process and also about several decisions I had taken in the process.
P2: I don't see any risk here.
Me: Sir, I come from a middle-class family. After scoring well in my college, my parents had expected me to join a good company and earn some good bucks. But I rejected the offer of a couple of companies (I named both of them, but I think should avoid naming them here. Hint: both are top MNC's and fortune 500 companies. You used their products every day), and tried to start my own company. Though I failed to do so, but I still tried my best.
P3: So, what was your company all about?
Me: Told them about all the apps we had developed. Showed him the website we had developed on his laptop. We had a lot of discussion about the website and its design. He said that he strongly disliked the design and suggested a few changes too. (BTW, he was a bit harsh and told me that my website, and the apps too, are trash. Maybe it was a stress interview).
P3: So, you haven't yet registered your company?
Me: No, Sir. We didn't have enough money and the manpower too. Also, we wanted to get our business model right first (which we couldn't, even when we decided to shut the shop).
P3: So, what if I just copy your idea and start my website, by some other name? What will you do?
Me: First of all, this is just the tip of the iceberg, we haven't implemented the whole idea yet. And I think I'll come up with some idea to make my website better and then challenge you in the open battle. It'll actually keep the focus on both of us, thus by eliminating the other competitors (I tried to explain this point by giving several examples, but he didn't appear convinced).
P2: Anyways, let's check your second skill. You are an Electronics engineer and have done an honours course in Embedded Systems. Tell me, ye honours kya he bhai?
Me: It's just like a specialisation, Sir.
P2: Ok. Let's say you have to transport fish from city A to city B in a closed truck. Tell me, how will you design an embedded system to manage the temperature of the truck.
Me: (the smirk was on my face now) had a discussion on this for about 15 minutes. At the end, I not only developed an embedded system to manage the temperature of the truck but also an Android Application to get live updates from that system and to make any changes in the system as well. I made a detailed block diagram of the system and the application too.
The rest of the part was really challenging. They kept taunting me and trying to put me under a lot of stress as well. I lost my calm at a couple of places but managed to regain it quickly.
P1: I don't see any point in taking you in. You are neither from any IIT nor NIT. Why should we waste a seat for you?
Me: Sir, I am neither from IIT nor NIT, still I am sitting here, and answering all the questions as well. And I don't think these tag's matter that much. The question is, at the end of the day, would you hire a normal person from a great college, or a person, who is from a tier-2 college, but still has a tremendous amount of potential. I am not saying that I am the second person, but the ball is in your court.
P3: Why did you try to start your own company? That too failed, right? Perhaps you just wanted to add another point on your CV.
Me: Sir, everyone has his own definition of failure, and in my definition, I haven't failed. Though we couldn't generate much revenue, the satisfaction to create something from scratch and to run it for 6 months can't be described in words.
P3: That's all, Abhishek. Take my advice, work in a startup after your MBA. It will benefit you a lot.
Me: Thank you, Sir. I'll definitely consider your advice.
At that moment, I felt that it was a terrible interview and I was really frustrated. I couldn't answer a few questions and some of their taunts kept repeating in my head. Now, looking back to it, I feel that it wasn't that bad, was it?
Verdict:
Converted IIM Bangalore. Will join it in June 2017. 🙂