How I Got Into One Hel(L) From Another – My 3 Year Journey To IIM Lucknow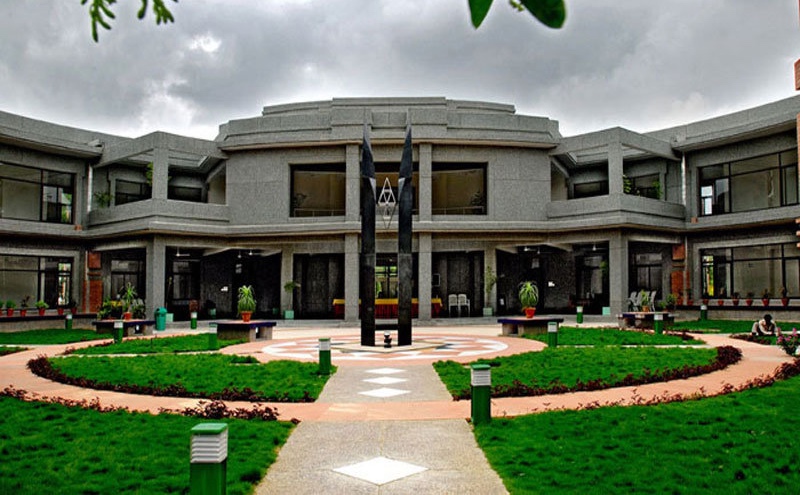 I secured 99.4 %ile in CAT 2013 which was decent enough to get me a call from all the premier B-schools, and IIM Lucknow was one of them.
I will be joining IIM Lucknow class of 2019, but I can undeniably say that indeed the most memorable journey to hel(L) campus started 3 years ago.
 Date – 27th March, 2014
 Journey – MNNIT Allahabad to IIM Lucknow or (Hellahabad to hel(L))
Being the careless girl I was, I forgot to inform the hostel warden that I have an important interview next day so I would need to get out of hostel before the gates officially open in the morning.
Time: 6 A.M
Train time: 7 A.M
Journey to station: 30 minutes
Hostel gate opens: 6.30 A.M
After some incessant convincing to exempt the rule by 30 minutes, guard bhaiya didn't budge. Curtailing freedom of a legal drinker, a girl past the marriageable age to go catch a train to reach Lucknow from Allahabad which is 6 hours of journey. I started at 6.30 A.M, reached the station to see the train pass by in front of my eyes.
Thoughts in my head – is it too much effort to go catch a bus, now that I have missed my train where I had an AC reservation because it's too hot and do I even need an MBA?
Then, the phone bell rings and like an angel my best friend tells me that he has hired an auto-rickshaw that will take us to the bus stand in the shortest amount of time. This amount of care and heroic gesture was enough to convince me to make the journey.
Interview reporting time: 2.00 P.M
Bus timing: 7 A.M
Bus left civil lines on time, and we are now relaxed that I had enough time to definitely be able to attend the interview and even change into formal clothes before that. But some other cosmic plan was in execution, our bus broke down in Raibareilly, still 2 hours away from the destination.
But alas, again the hero comes to rescue and after much bargaining with a cab driver, we hire a car to take me directly to the IIM campus. I reach there sharp at 1.55 P.M. With no time to spare, I tuck my shirt in and change into formal shoes as quickly as possible and then run for the room where so many other aspirants who made it or didn't were seated.
Of course, I didn't make it that year, because I was too young and directionless and I was not sure if I wanted it. The panel had good fun with me and my name. They gave me tips for future and I came back to a blissful final year of engineering, satisfied, even though I knew my performance was abysmal.
 Date – 14th Feb, 2017
It was a good decision to have reached the interview city one day in advance, even though it meant I missed the hug day. But, it didn't matter because this valentine week I was single. Or in short, I was my hero this time.
Third last on the list to be interviewed in the panel, time seemed to have just stopped. I was hungry as hell, but didn't want to risk going away for even five minutes, assuming even if only the second person was being interviewed, what if the next three get interviewed within five minutes and I am not there when my name is called because I was more interested in samosa with green chutney. And people expect you to crack important interviews with such thought process!
Anyway, I did have a cup of coffee and stood in front of the door behind which somebody was being badly grilled and I could hear voices. There were some voices in my head too, so it was hard to differentiate, but all the voices sounded angry. I took a deep breath when the poor guy walked out, and looked away not wanting his interview experience to be mine.
I was called in, I sat down in front of two profs both in mid or late thirties. One of them started telling me that I should be an IAS officer, I tried my best to convince him why what I am doing is what I should be doing. Then started a 20-minute discussion on GST. Second prof (who was from IIM B) was silent all this while, he smiled and cross-questioned only when I answered them I had a call from IIM B as well and if I had the option to choose I would go for L.
Once this interview, which made no sense to me, was done and I came out very very relieved that it was over, I sat down on the sofa in the waiting area. Now when I look back, I think I got the cue that my life had changed that very day. While I was sitting there, some candidates started looking for a girl named Shatakshi. I stood up and walked towards the hallway in direction of the buzz. One of the profs who took my interview had walked out and was looking for me. He handed me a pen, smiled at me and said, 'I wanted to give you this' and went back in.
This was not a gesture of confirmed selection, but I felt good to get that pen from him and that is how I got into hel(L)!