How I met your customers – An Internship Saga with an Insurance Company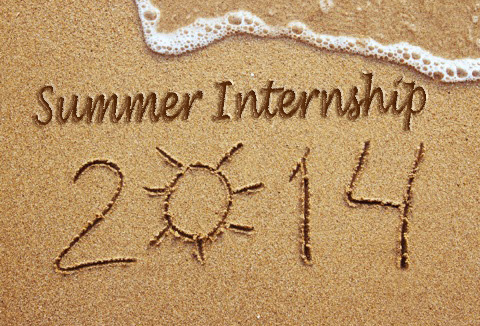 Students would brag about their internship experience with some billion dollar company and how they saved some million dollars or developed the growth STRATEGY working so close with a CEO in a start-up and some would even go into the details on how they turned around an ailing unit of a company into a profit making department. True or false, doesn't matter. It surely raises doubts in the minds of people like me, to share their experiences who rather had a simple stint, just surveying different segments of consumers and working out mundane excel calculations. But what good future managers are we if we don't serve the old wine in a new shiny bottle. Here's my attempt at one such dull/dazzling marketing & sales story in the financial capital of India.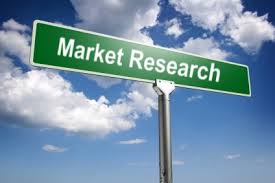 Location
With god's grace, placement committee's aide and few toppers out of the competition I got selected in this ABC insurance company. The office was at the 14th floor of a skyscraper building located in the heart of Mumbai city. Mumbai has always been very good to me over the years. In the two months stay, I squeezed the very little time I had and explored two unexplored places, Tungareshwar and Alibaug in Mumbai but did not fail to try my hand at almost all the delicacies that Mumbai had to offer.
The Project
On the 1st of April, I entered into this typical corporate building full of fancy furniture, decorated cubicles and centrally air-conditioned space where people were either busy talking on the phone or staring at their browser screens. Wary of the April as well as May fooling, I patiently listened about the company and some more abouts', except the project, throughout the Induction.
Late in that afternoon, the regional manager explained the project to me. It is to understand the 'Consumer's buying behavior of private car insurance'. The current market share is about 3% and he asked me ways to improve that. The tedious market surveys were the way to go about it, still it sounded exciting. I was torn between 'being happy for myself' and 'apprehensive of fulfilling the project needs' feelings.  He comforted me by saying that he would give full freedom and support in it but urged to completely read the company's other products, Health insurance, travel insurance also. Why? Reasons will only be known to him. Mild discomfort already started.
The plan
After some 4 or 5 revisions, I finalized the survey questionnaire which needed some good hard convincing of the manager. When people hesitate to even let their names out for surveys like these, my manager was adamant and he wanted the respondents' contact number. Sadly, I am no Pitt or Clooney type for people to not mind sharing their contact numbers. It took half-an-hour to sell this and another half-an-hour to make the 'When is your car insurance policy expiring' type questions a non-mandatory one. Present age, it is tough remembering girlfriend/boyfriend's birthday let alone the policy expiration date. Hmm. Then I did not have the energy to bring down the sample size of 1000 he was expecting in a month. Yes you read it right. 1000!
Just one week and the corporate pressure had already started to grow upon me. Sure the weekend called for spirits to lift lifting up my spirits.
Early on the second week, the daunting target number ahead pushed me onto the field. Field? That's the euphemism we MBA's use for roads and streets. I devised a strategy and that was to find people in places where they were idle and had a gentler appearance.  So no Macho men and no high-heeled ladies. The rule was to always protect yourself.
The Surveys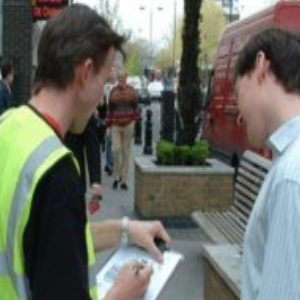 I had gone to the parks hoping to find rich old men, who after trying to burn all those extra fat, sit and while away all the time they have in the world. On my lucky days, I complete one survey in 30 minutes only sharing the prospects of doing MBA and MS and tips to crack CAT for their 4th grade grandchildren. Worst days, it had gone up to 1 hour. I had lent my ears to the political talks starting from the good 'ol days of Narasimha Rao to the 'Ache din aane wale hai's' of Narendra Modi,
In the evenings, I stood near the tea shop outside the tall buildings to catch hold of the professionals during their Chai-sutta chronicles. Little did I know that they come out to let off the steam their bosses had thrust  upon them and not just to smoke in freedom or show-off their employment with MNC's. When I took the survey forms to them, I brought out the Viral Kohli's inside them and bled my ears. Few Rahul Dravid's (read gentleman) helped me pass there.
Three weeks had gone past and I was going at 10 surveys per day, 300 looked a tall number. Depression deepened when friends interning abroad shared their gala time on facebook while I was getting roasted in the sun. Again another meeting with manager and I told the ground reality proving mathematically that at the current run rate the target was impossible. Hence he agreed to 500. Some sigh of relief.
Come the weekends, beaches and malls became my destination. "Couples wont say no to me" was my notion. Well, I could not have learnt the OB lessons on Stereotype anywhere better. Blurry images of salesmen who tried to sell something to me had come in front of my eyes and mocked me. Is this what you call Karma ? The couples will throw a sad 'Why do you intrude in the little time we get' face but i will throw a sadder 'Please Just 2 minutes. Huge sample size' face and get my work done.
The requirement for diversity in the survey profile did not provide any leeway for me to escape from surveying females. Thanks to the rapists, eve-teasers, thieves, burglars and few political parties. They have made life so difficult and not just for women.
Breakthrough and extra mile
Then I had struck deals with few car service center supervisors and car mechanic guys. Lived a parasite life and used their customers to fill out my forms. And like every other B-School student, I also spammed all the groups in facebook and other online mediums with my survey form. Only little poetically and little humorously. It did work a bit. At the end of 5th week, I finished  surveying 420 respondents.
Manager was ok with the results and it had shown that Showroom dealers are the major influencers and Claims settlement seem to be the major cause of concern for the customers. Then, I myself suggested that I would interview the dealers and agents to understand about the consumer's purchase behavior in depth. This time, I thought it won't be as difficult as interviewing the public ,only to prove me wrong yet again.
Moment the dealer realizes that you are not his customer or you are an intern eating up his time, his indifference level goes to new heights. Thus I took the avatar of Insurance company sales manager and extracted all the necessary behavioral details from Dealers about the customers.
Presentations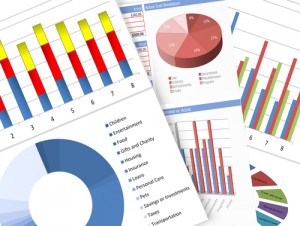 Into the last 10 days and it was time to do the analysis and recommendation part. Microsoft excel played the savior's role in pulling the data, sorting the set, hitting the bar, slicing the pie and coloring those charts. And I used another software to deduce the linear relationship between different factor's influencing power and other statistical summary before a customer fix upon an insurance company. As the project approached its climax, there were no further twists and turns . The presentation went smooth in front of the CEO, the regional sales manager and other fellow interns. I saw my fruits of labor from the smile on the CEO's face and  the thumbs up from my manager.
All's well that ends well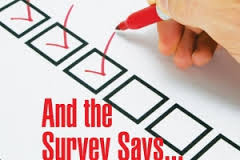 The regional manager on the final day took the three the best performers to a restro-bar. It was a fitting farewell that we could have got. He did not bore us with any of his advises but shared some of the interesting experiences during his long professional career. Those are some invaluable takeaways. But the one lesson that I have learnt it the hard way is that an IIM tag may not earn you a shortcut to success. Anyways as a caring senior to all the future interns, all i would say is to be creative and innovative in your approach. Yes, easier said than done. Speaking of which, I could have negotiated the budget with my manager and could have set up a stall and promised attractive gifts to those who fill my surveys as a smart marketing manipulator would do. Who knows what could have worked.
Well, the point is do not hesitate to try out new stuff and make the most out of your internship.