How It All Started – MDI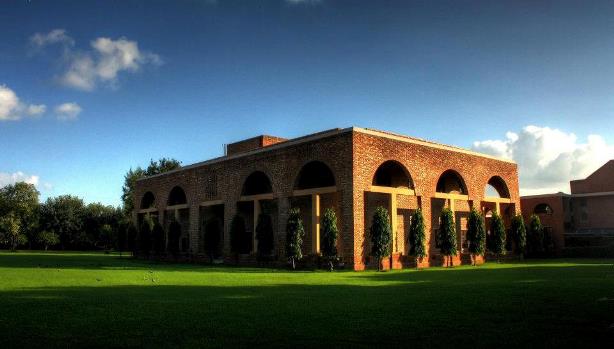 This is how the journey started. Here I was, one day, at MDI Gurugram campus, wondering what does life have in store for me. And BAM, before I could even think of settling down I was hit with tasks and deadlines. Do keep in mind that a day before coming to the MDI campus I was celebrating my birthday. I was carefree. But being carefree was a cardinal sin here. However, gradually I adapted to the work environment here. The settling down part was still missing. Cosy was not how I would describe my room to be. But one should understand that it's not the structure, design and shape of the room or the building but it's the people who make a place comfortable, homely and restful. Now the question arises how to make contact with people. EVERY B-SCHOOL has the answer to this question. It's a necessity after all. But the experience that each individual experiences differ and that is what makes every story unique. As for me, the story goes linearly. There have been no ups and downs but a stable drive so far. As I mentioned earlier it is friends that make any place loveable and liveable. I did have many opportunities, be it group tasks or late night walks inside the campus. I, in fact, made some good friends too during those group studies. But still, something was missing. Then came the sports competition "KOK" which had sections pitted against each other in different sports. I, for one, am a sports enthusiast and love to play football and basketball. So, I took part in those sports. The interesting thing here was that in spite of the fact that I did not know almost half the side I could still feel some connection. There was a common objective and aim which was not steered by the purpose of getting grades but by sheer enjoyment derived from sports. This is what creates friendship as there is no baggage. This is where the MDI campus plays a big role. It hosts one of the best football grounds among other top B-schools. It gives us the opportunity to organize the sports competition on our own and at the same time gives us real-time experience of managing various events. The ambience here brings people together. As the friendship starts to foster, the hostel becomes your home and the campus becomes your own city. One can see groups of people going to the "Sharma" canteen where even if they are not hungry they end up eating a lot. The computer cell always seems to be full even though people are hardly found working there. And how can I forget those late night FIFA world cup matches screenings in the auditorium? All in all, it has been a quality journey till now with many takeaways. Hope it remains the same!
I aspire to work with Aditya Birla Fashion and Retail Limited (ABFRL) as I am interested in sales and marketing. ABFRL boasts of major brands like Louis Philippe, Van Heusen and Allen Solly amongst others. The company is going strong and it reported an over five-fold increase in standalone net profit for the March quarter. Its value proposition will also be increased as GST is expected to help strengthen companies in the formal sector. ABFRL will provide me with a challenging environment and I hope to be part of the team which focuses on business growth by implementing ethical business ideas.