How MTV Created A Campaign To Create Awareness Of Gender Wage Inequality In The US – Strategy With RS
There is a hidden reality – of gender wage gap. Compared to men, women are paid less for doing the same job.
In a study done in the US, and referenced by MTV, it appears that women are paid merely 79% of what men get paid for the same job.
MTV decided to create awareness about this gender wage inequality by posing a simple but relevant question – if women are paid merely 79% of what men are paid, then should not women work only 79% of the time – for which they are being paid?
MTV came up with an effective strategy to get attention of the entire office to this question. They designed a 79% Work Clock and distribute it to 1000s of working women.
A woman armed with 79% work clock, can set the alarm, at the beginning of the day, to ring when 79% of a typical work day is completed.
The ringing of her alarm bell will be a daily reminder to office co-workers that she has already worked for the time that she has been paid; and the work that she does after the ringing of the 79% alarm clock, she is not being paid for!
MTV envisaged that if more and more women set the 79% Work Clock, to ring every day in office, when 79% of a typical work day is completed, than many clocks will start ringing either simultaneously or in a staggered manner to remind office co-workers of the gender wage inequality. Hopefully over time and this strategy will result in wage equality!
Do watch the video – referenced below, to experience a demonstration of the 79% Work Clock.
—–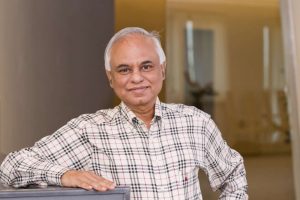 In this series, Rajesh Srivastava, Business Strategist and Visiting Faculty at IIM Indore gives you a regular dose of strategy case studies to help you think and keep you one step ahead as a professional as compared to your peers. Rajesh is an alumnus of IIM Bangalore and IIT Kanpur and has over 2 decades of experience in the FMCG industry. All previous Strategy with RS posts can be found here.