How some IPL teams are strikingly similar to our political parties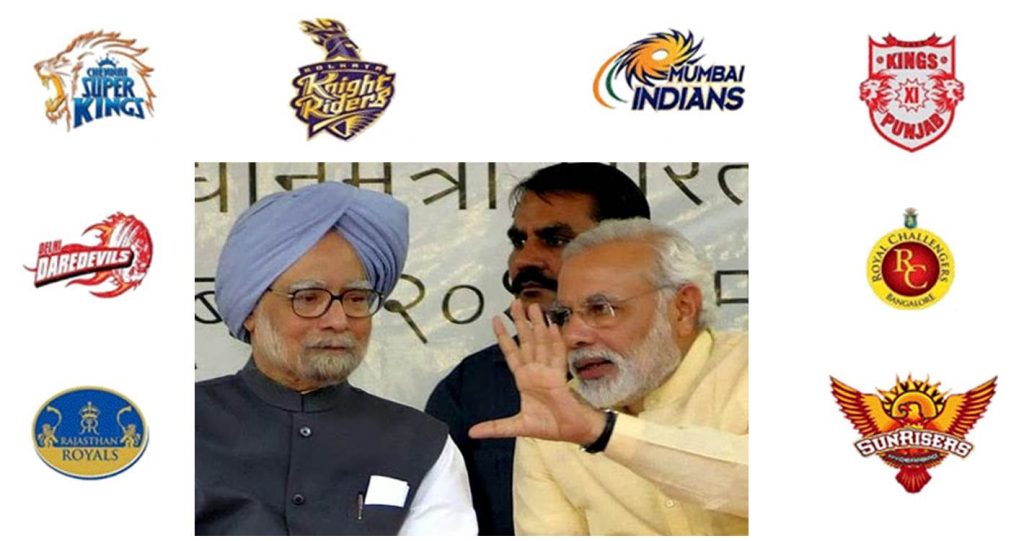 As the IPL inches closer to playoffs, so does the counting day of the General elections-2014. In this article, few parallels are drawn between some of the IPL teams and the political parties in Fray.
Kings XI Punjab

In many ways, this team is similar to BJP. They are the favorites to win this edition of IPL like the BJP which is clear frontrunner to form the government. Both of them are one-man shows: While Maxwell leads the attack of KXIP, Modi has single handedly waged the battle on behalf of BJP. Also, KXIP has made their highest team total in all the editions of IPL while BJP is poised to record its best tally of seats in lok sabha.  Also not to forget Virender Sehwag! Despite his enormous experience as a match winner in the past, he is over-shadowed by Maxwell lately. We can see a resemblance with BJP too here: Even though it is Advani who is the senior most leader, he is forced to make way for Modi. In terms of how they perform on the battlefield, Maxwell has scored at an amazing strike rate with an attacking style and Modi addressed large number of gatherings and goes head-on with his opponents in all his speeches. Also, though both of them are the most valuable part of their teams, they don't lead the teams: Miller is the captain of the team and Rajnath is president of BJP.
Rajasthan Royals

This team is quite similar to the Aam Aadmi Party. Go back to 2008 when RR has won the IPL title. It's also their debut into the tournament. Come 2013, AAP contested their maiden election and went on to form government in the state Delhi. Importantly, no one imagined that RR would lift the title before the start of IPL and similarly, AAP was never expected to make such an impressive debut. While RR bought lesser known players and gave them opportunities to excel, AAP gave tickets people with very less political background. Their moves have proved successful. While Rajasthan Royals faces allegations of money laundering, AAP is suspected to have received foreign funding. Also RR's mentor Rahul Dravid is known to be very honest and have high levels of personal integrity and same is the case with Aravind Kejriwal who is the convener of AAP.
Mumbai Indians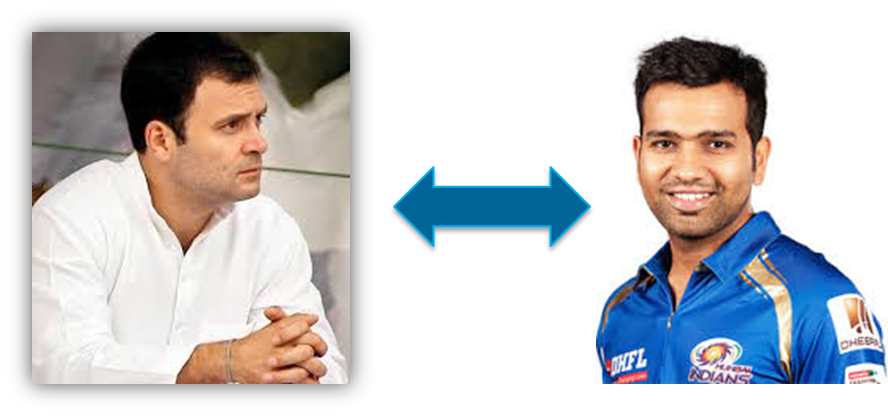 They are the winners of previous IPL and Champions league but struggling hard to win games in this edition. Incumbent's curse, one can say. This is very similar to the current state of Congress which is set to perform very poorly is this general elections. Although Mumbai Indians boasts of names like Sachin, Ponting & Kumble in their dug-out, none of them take the field to fight the opposition. This is exactly same when it comes to Congress: Manmohan Singh, Chidambaram, Digvijay are not in the fray and confined to press conferences. Both are led by young leaders who are now finding it difficult to put up performance that matches their reputation. While Rohit Sharma played an important role in MI's IPL trimph last year leading from the front, even his individual performances in this edition are poor which can be compared to Rahul Gandhi's woes in his own constituency Amethi. Although it is debatable, both MI and Congress run on Ambani's support.
Chennai Super Kings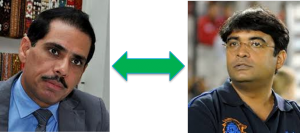 They are also similar to Congress in many aspects. While Congress has ruled the country for most part of post-independence, CSK has won IPL for most number of times and usually finishes league stage as one in top-3. Both face charges of corruption: As Congress fights to distance itself from various scams, spot fixing and betting have rattled CSK. Also, it's the sons-in-law of owners who brought major embarrassment to them. While Gurunath Meiyappan, the son-in-law of Srinivasan has a direct connection with betting and fixing, Robert Vadra does it for Congress with his role in land deals. While all this happens, the leaders never come out clean on the charges they face- we never see a Congress leader answer straight to questions about Vadra; and MSD is yet to publicly give an explanation about  his connections with Meiyappan.
-Sasi Kanth
Sasi Kanth Pingali is a PGPM  student at MDI-Gurgaon. Previously, he worked as Sr. Business Analyst in one of the world's largest pure play analytics companies. His interests are Analytics, Consulting & Marketing. He is a foodie, loves traveling and blogs at http://saladthoughts.wordpress.com/
Read his recent article  that talks about few interesting non-routine speakers in b-schools.
Follow Sasikanth on sasi.insideiim.com
Sasi Kanth
Sasi Kanth Pingali is a 1st year PGPM student at MDI-Gurgaon. Previously, he worked as Sr. Business Analyst in one of the world's largest pure play analytics companies. His interests are Analytics, Consulting & Marketing. He is a wannabe fitness freak and blogs at http://saladthoughts.wordpress.com/